Elsa Hansen Oldham
Alphabet Soup
March 9th - April 9th, 2022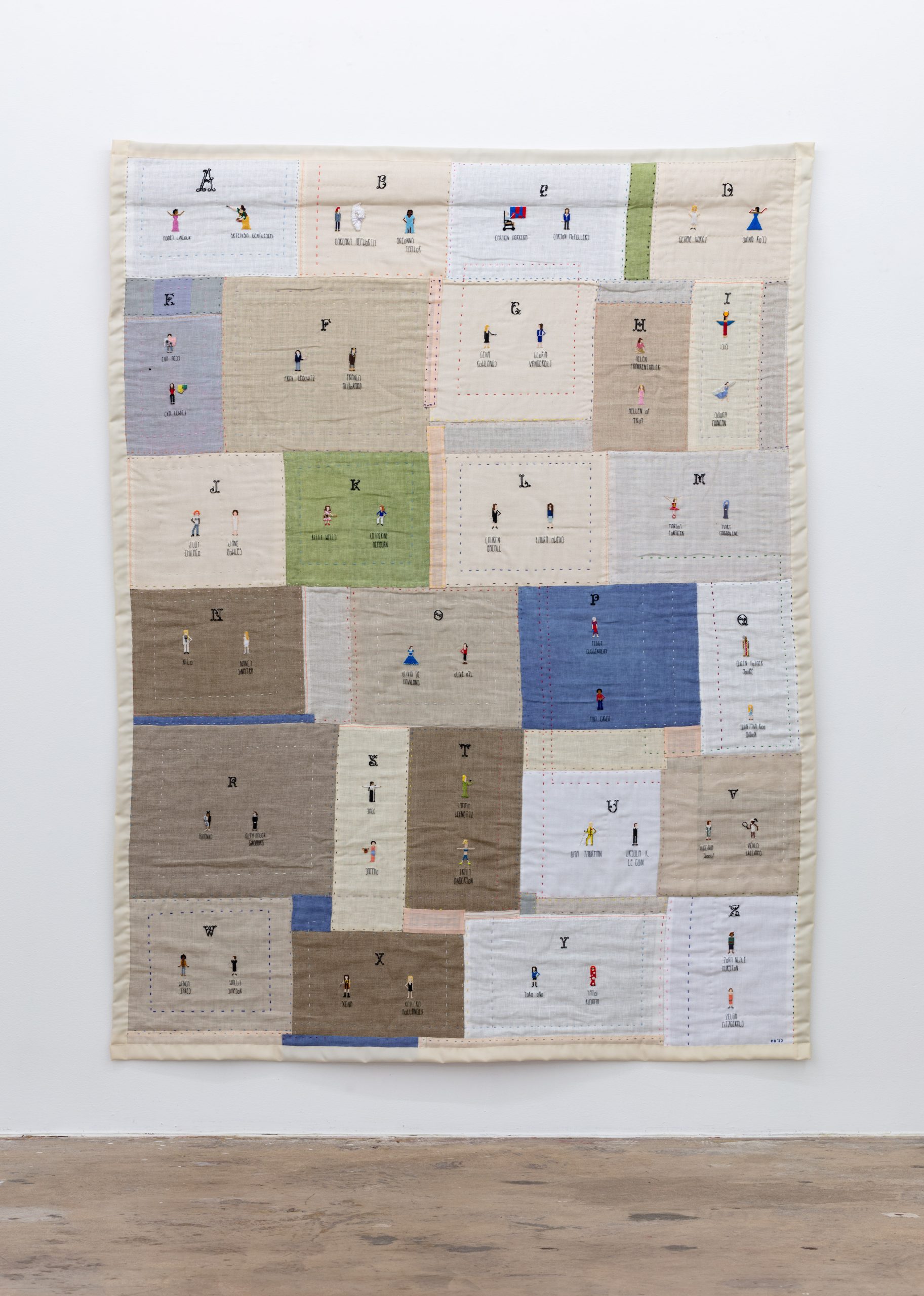 "The idea of feeling kinship with people—not with any people in particular but with all people, because you're a person and so are they, doesn't come up much outside science fiction, when the hostile aliens land and everything goes to shit, and even the absolute smarmiest dweeb starts to look like a friend. But occasionally the feeling comes to me, like when I'm looking at New York City from across the river in Weehawken, New Jersey, and I think, Damn, look what people did. I'm proud of people.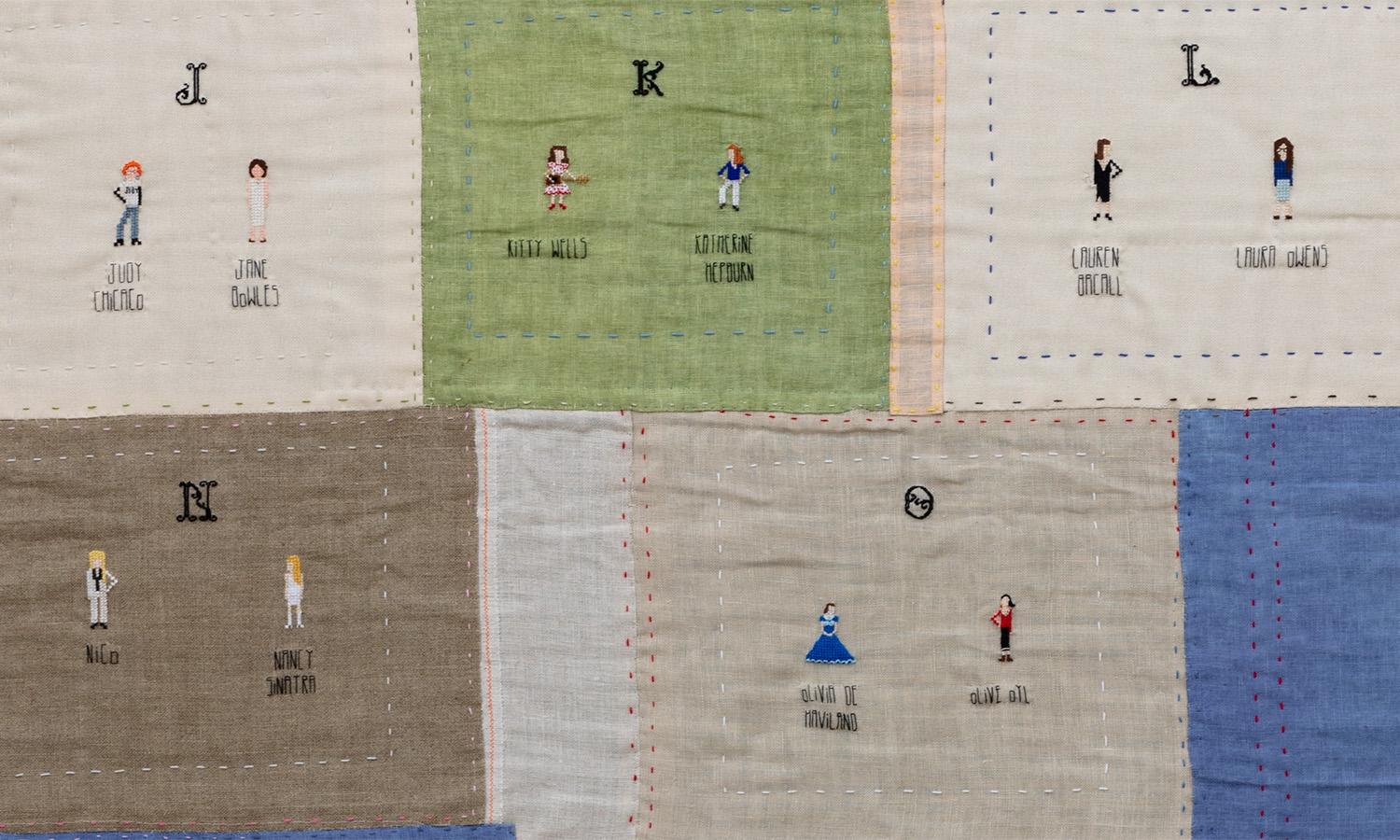 And it comes to me when I look at my friend Elsa's cross-stitch people, arranged as they are in Alphabet Soup, as if they've been called in the middle of dinner and have scooted out their chairs and pushed away their plates, dressed themselves in their best outfits, and presented themselves for consideration. Gathered here are our women. Here is a record of some ways we have found to be women.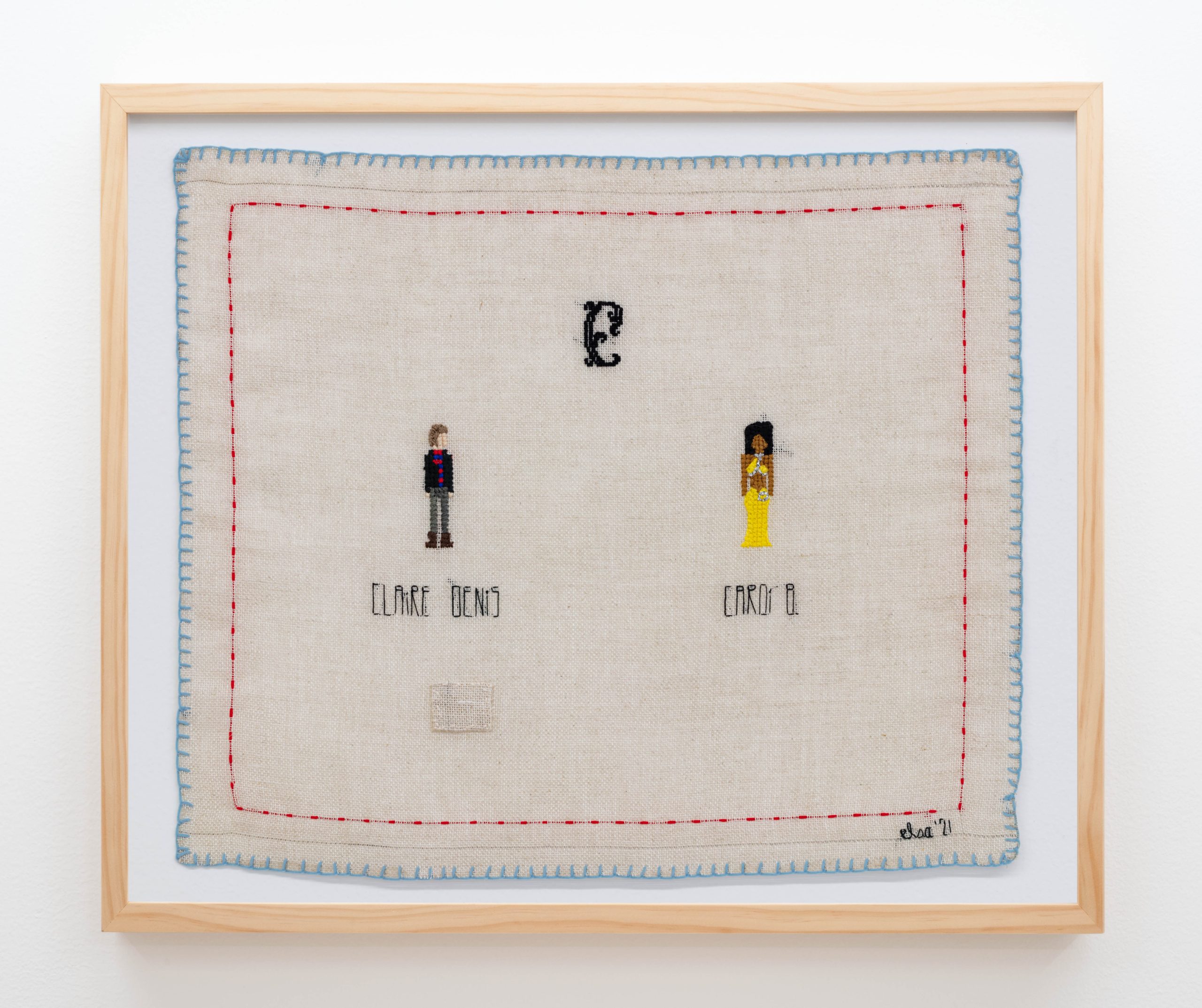 Here is creation, endlessly finding new forms to pour itself into, new ways of flourishing, new ways of suffering, new ways of moving, new ways of trying, new ways of saying thank you, and fuck you, new ways of being beautiful and tired, new ways of standing up after a long rest. Out of nothing: Tammy Wynette. Out of nothing: Rihanna. I'm proud of creation. I'm proud of women. If the aliens do come to judge us I want to be there, the first one there, holding Elsa's quilt, pointing insistently at it."
– Shannon Burns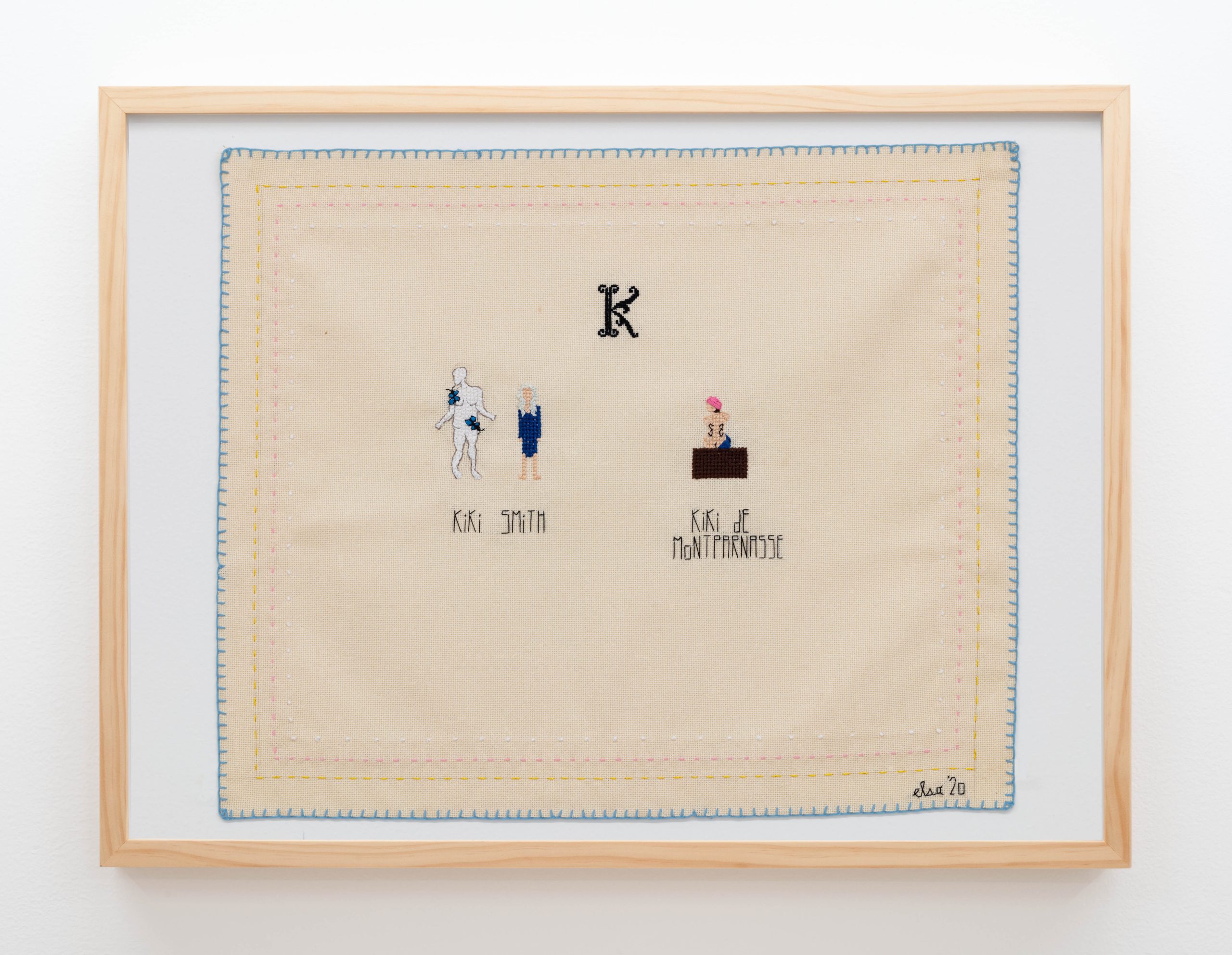 Elsa Hansen Oldham
Elsa Hansen Oldham (b. 1986, Louisville, KY) lives and works in Louisville, KY. She has exhibited at KMAC Museum, Louisville, KY; Dickinson Gallery, New York, NY; and Rental Gallery, East Hampton, NY, among others.