Judy Chicago
Garden Smoke
June 8th - July 31st, 2021
As we emerge from the pandemic of the past year there is much to be said about looking back and looking forward. Turning towards artists to assess who we've become and how we can face the future with lessons learned. Below, you will find text passages written by Judy Chicago that contextualize her Garden Smoke series which we have chosen to share via The Viewing Salon as we enter a more hopeful summer. The beauty, empathy and intimacy of these works are a fitting reflection. 
Produced at an intimate scale and in a small edition of 10, each work is an archival pigment print. Here's to a free-er and more uplifting summer!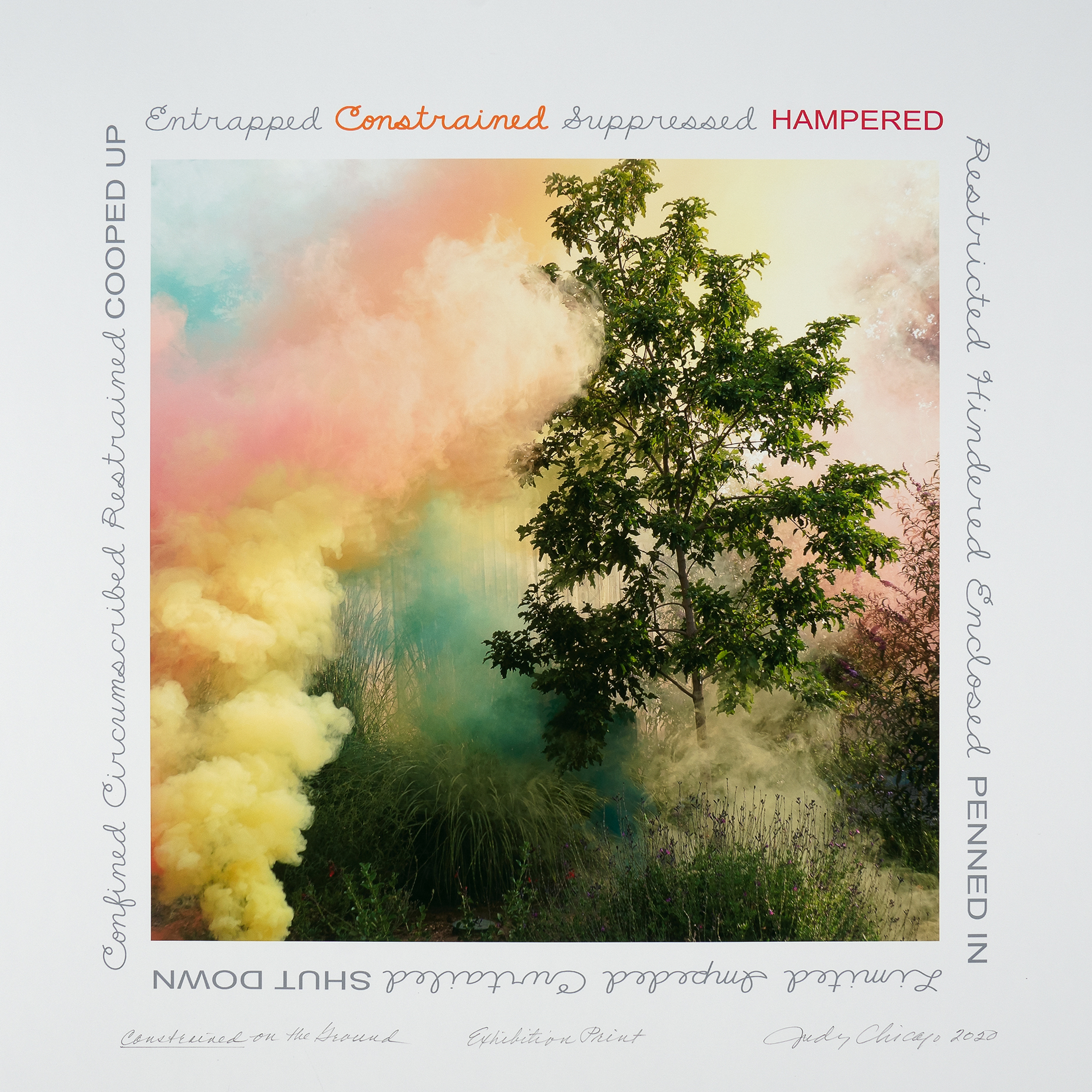 Inquire
Garden Smoke
There is some argument about when the first COVID-19 case was reported in the United States but it was sometime in early 2020. Although we had been following the news about the pandemic in China and then, its devastating impact in New York, we still had very little understanding of how it would affect our lives or the economic havoc it would cause for so many people. At first, I was glad for the sudden quiet precipitated by the March 23rd "Stay-At-Home" order in New Mexico. Our lives had become overly busy and incredibly demanding which affected my studio time. But I felt guilty about my feelings in the face of the hardships afflicting so many others.
Of course, we were fortunate; even though we were confined at home, we live and work in a spacious building with enough room for our staff to practice social distancing once they were able to return to work. But everyone had to wear masks which made it somewhat difficult to understand each other. And like everyone else, we weren't able to travel much (except by car), socialize (except via zoom), eat at our favorite restaurants or see/much less hug our friends. And as the months went on, these restrictions became increasingly odious.
At one point during our many months of confinement, I thought I'd amuse myself by reprising my early days in California when I began my "Atmospheres", which were intended to soften and feminize the man-made world. My friends and I simply drove around placing colored smokes wherever I wished; in parks, on beaches, in the desert and even in the national forests, which would be unthinkable today. But then I discovered that fireworks were prohibited on all New Mexico state and federal lands, possible on private property only with cumbersome permits.
Consequently, over the summer of 2020, I decided to fill our own gardens with colored smokes in an effort to express my feelings during this period; also, to attempt to wrest some moments of beauty from these difficult months. In these prints, I surrounded the images with words that are intended to convey the many emotions I experienced as we – like the wafting smoke – came up against all the impediments to our freedom brought about by the coronavirus. Sadly, I learned that this disease emerged as a result of our mistreatment of other creatures and disdain for our environment. Moreover, it became apparent that, unless we change course, it is only a harbinger of what's to come.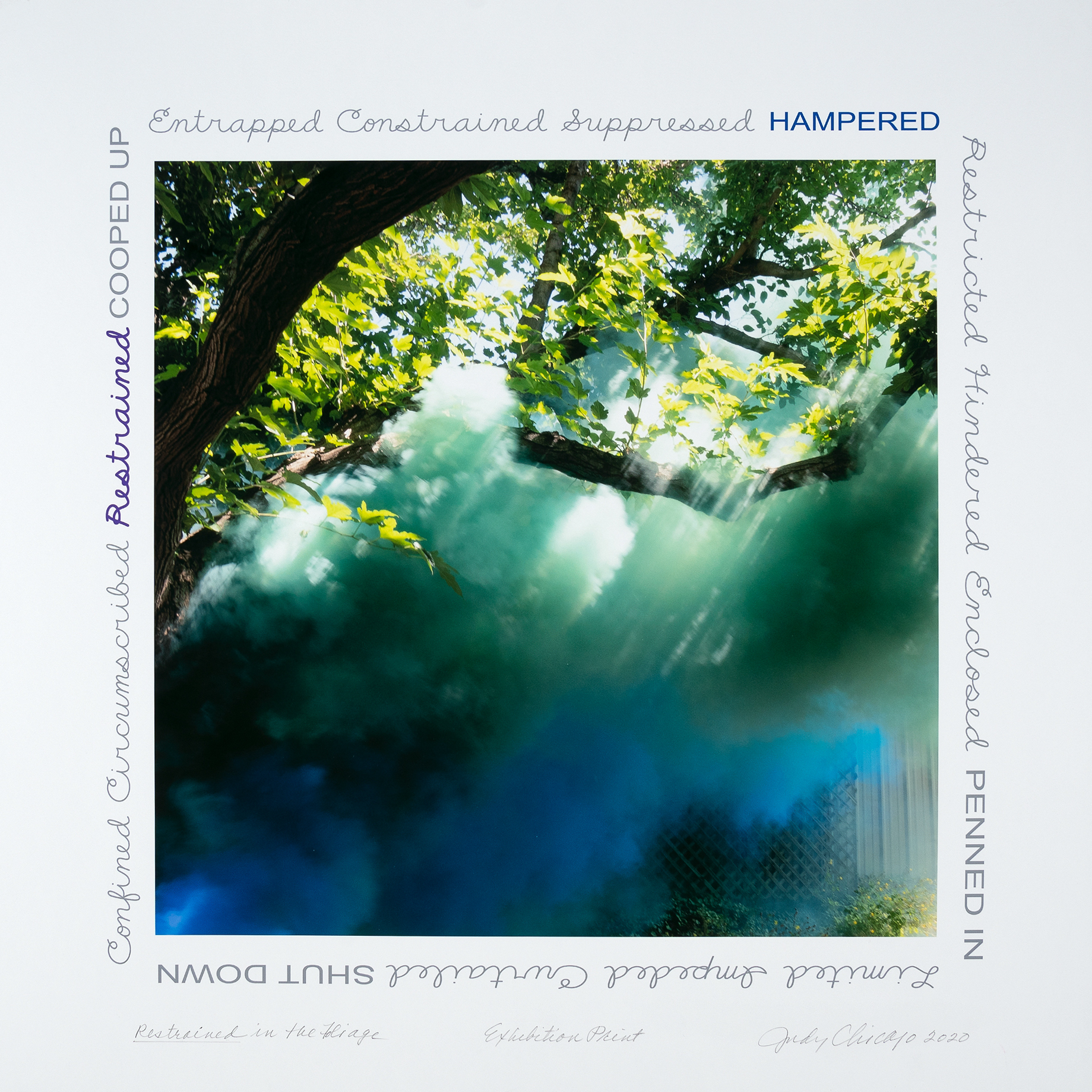 Inquire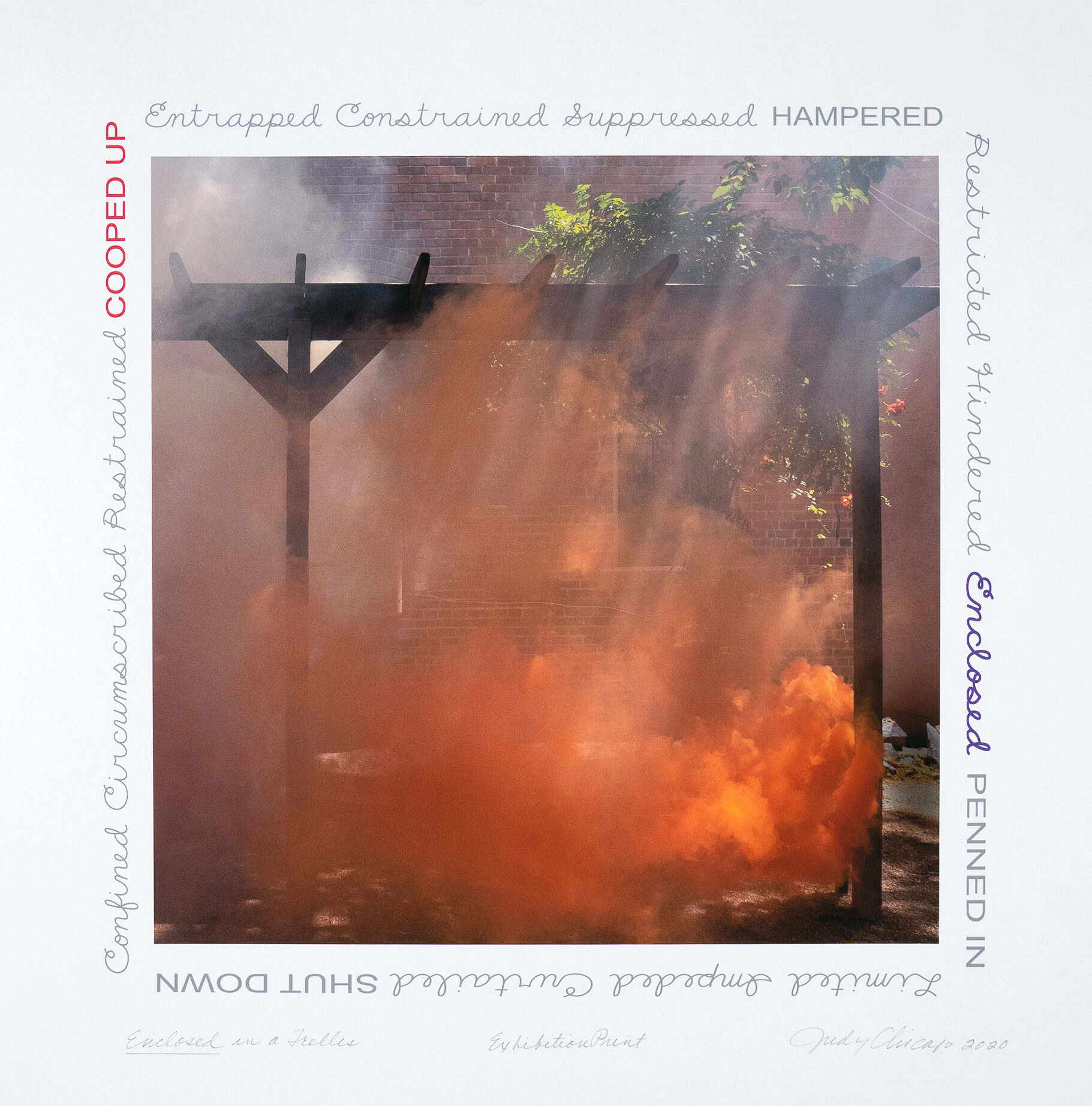 Inquire
About Judy Chicago
Judy Chicago is an artist and author whose career spans almost six decades during which time she has produced a prodigious body of art that has been exhibited all over the world. In the 1970's, she pioneered feminist art and feminist art education in a series of programs in southern California along with her monumental "Dinner Party" executed between 1974-79. In 2018 she was named one of Time Magazine's '100 Most Influential People' and Artsy magazine's 'Most Influential Artists'. Over the course of her career Chicago has remained steadfast in her commitment to the power of art as a vehicle for intellectual transformation and social change and to women's right to engage in the highest level of art production. In 2019, she received the Visionary Woman award from the Museum of Contemporary Art Chicago and was an honoree at the annual Hammer Museum gala in Los Angeles. In 2020 she was honored by the Museum of Arts and Design at their annual MAD Ball. Her first retrospective will open August 28, 2021 at the De Young Museum in San Francisco.
Among many other institutions, Chicago's work is in the collections of the British Museum, Moderna Museet (Stockholm), Metropolitan Museum of Art (New York), National Gallery (Washington DC), Los Angeles County Museum of Art, Museum of Contemporary Art Los Angeles, Hammer Museum, Getty Trust and Getty Research Institute, San Francisco Museum of Modern Art, Tate Modern, Crystal Bridges Museum of American Art, Art Institute of Chicago, the Nasher Sculpture Center, the Smithsonian American Art Museum and over 25 university art museums such as Brandeis, Cornell, Harvard, Illinois, Michigan, UCLA, Canterbury (New Zealand) and Cambridge (UK).
Judy Chicago is represented by Salon 94, New York; Jessica Silverman Gallery, San Francisco; and Jeffery Deitch, Los Angeles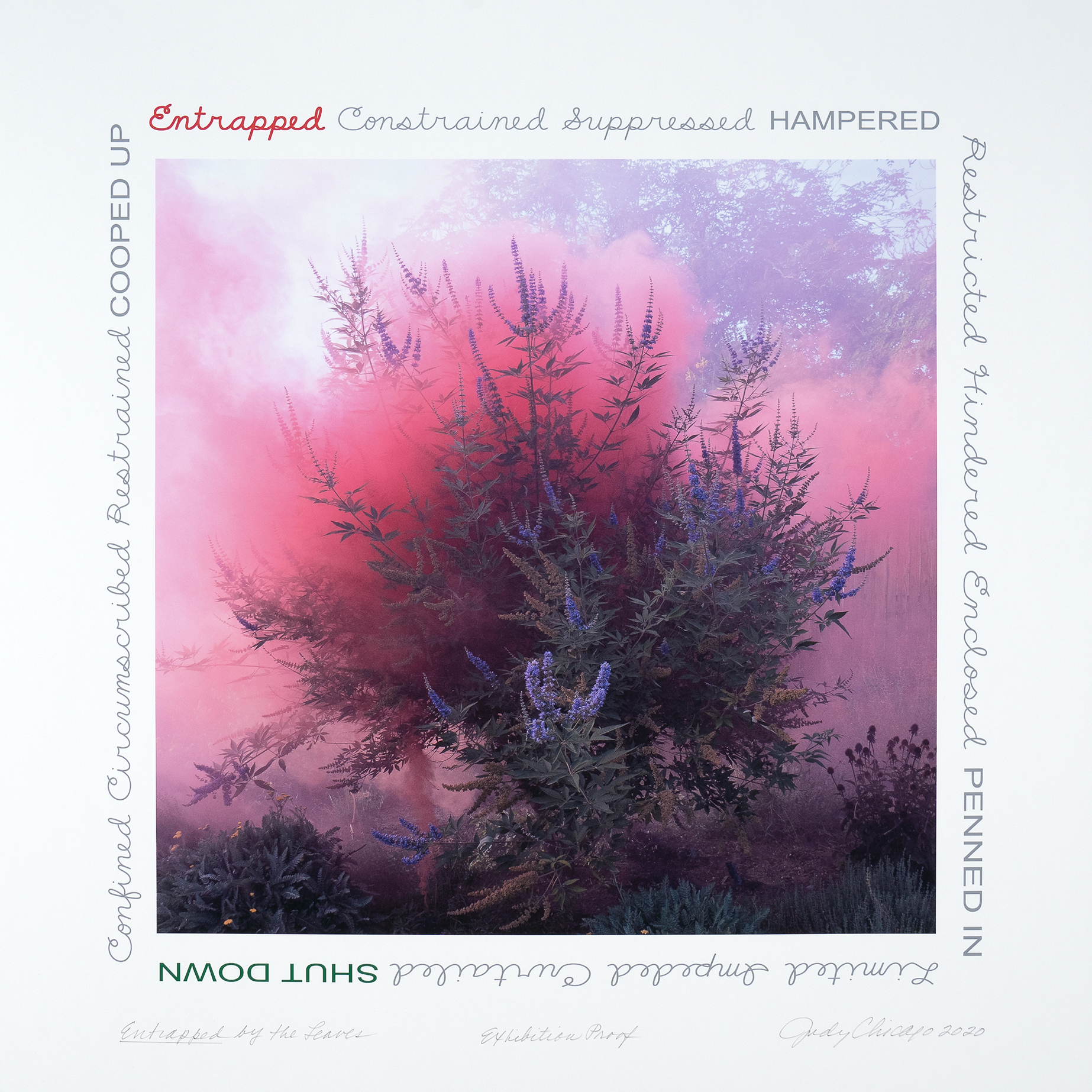 Inquire