Francesca DiMattio, Emmett Moore, Germane Barnes, Katie Stout
Nina Johnson at FOG Design+Art 2022: Booth 114
January 19th - January 23rd, 2022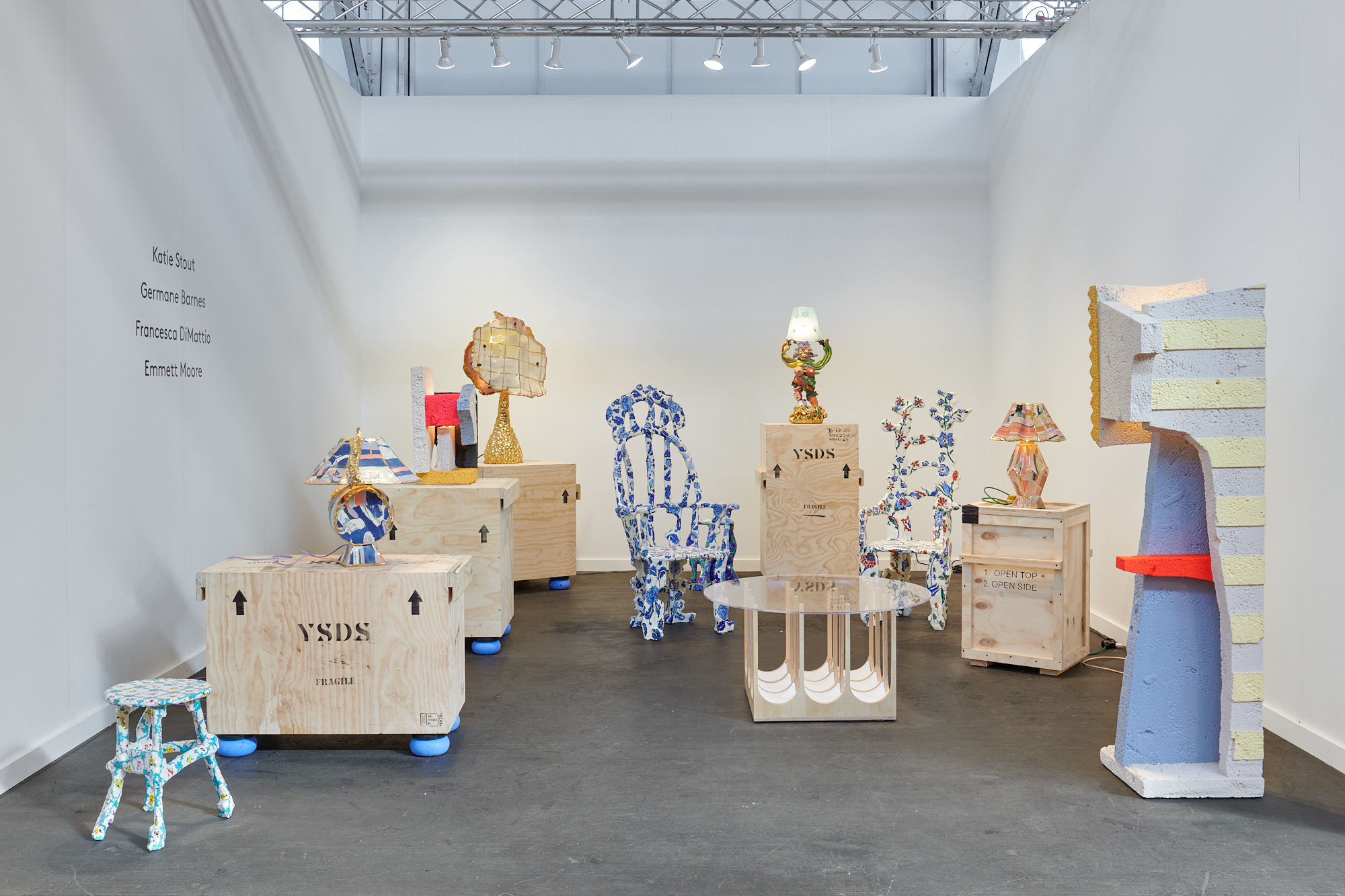 Nina Johnson is a pillar of Miami's contemporary art community. Since 2007 the gallery has produced exhibitions by emerging and established artists from around the world in a convivial and engaging atmosphere. We work alongside the most important contemporary artists and historic estates to produce ambitious projects both within the confines of the gallery space and beyond.
For FOG Art & Design Fair 2022, the gallery will exhibit a selection of works created especially for the fair by artists Katie Stout, Germane Barnes, Francesca DiMattio, Jim Drain and Emmett Moore. Working in a variety of media, these artists' have been creating playful works that blur the line between art and design, producing beautifully functional sculptures and objects.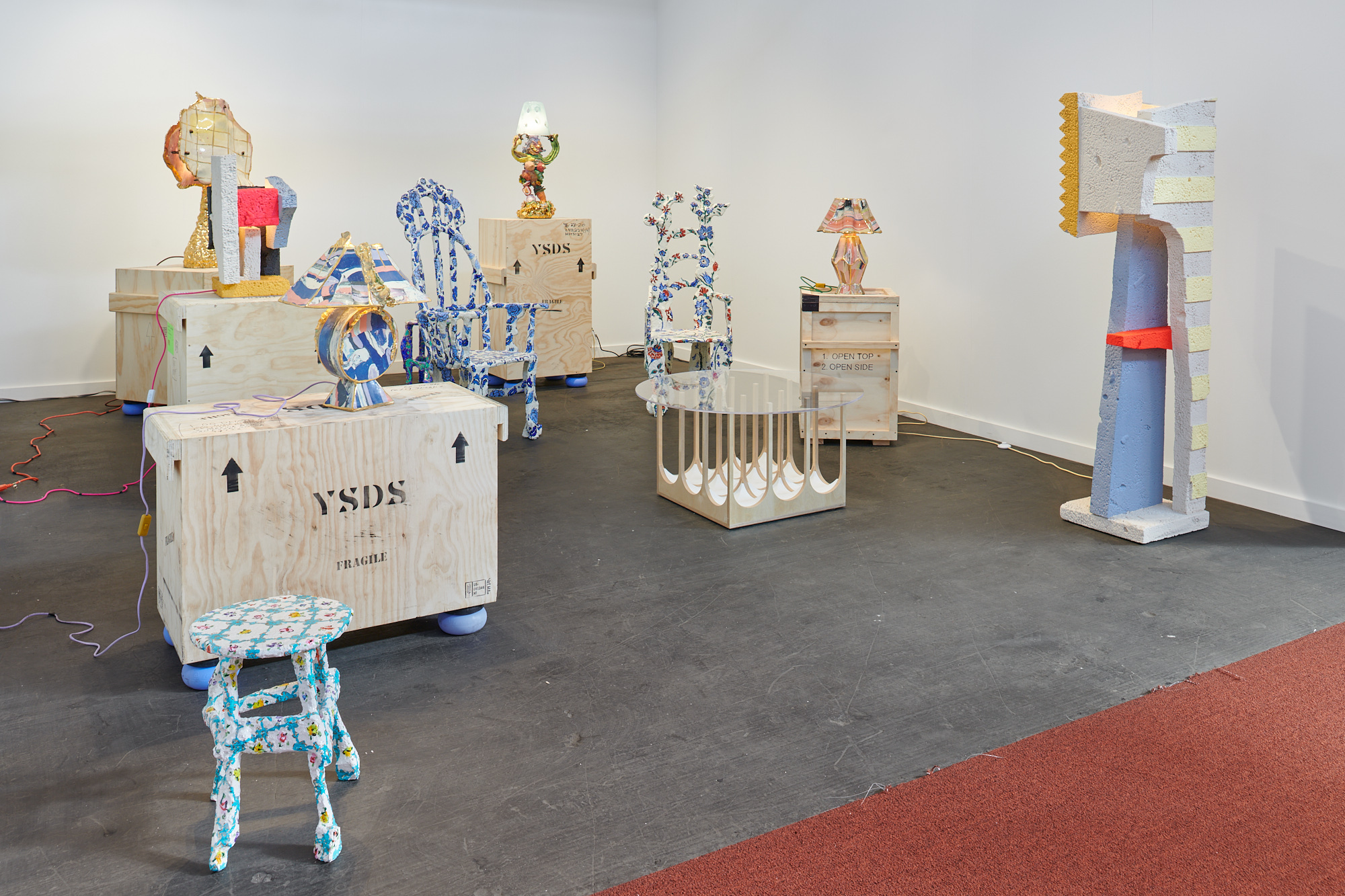 In my work, I shift how we are used to seeing the decorative in an attempt to shift how we view what is feminine, imbuing it with strength and power. For the stools, I looked specifically to 18th century French Sevres porcelain dish ware. For the thrones, I looked at Turkish Iznik tile motifs and Chinese 15th century porcelain vases. I look to amplify decorative elements and, in this work, a small decorative dish is no longer decoration on a table…it consumes the furniture in the room. The French, Chinese and Turkish porcelain motifs are hand painted as if from memory. Instead of the sweet, detailed source, the hand in these is less polite and has a sense of urgency. I am also interested in a dislocated conversation between cultures and histories as well as mapping history through the tracking of copying and copies. The history of porcelain itself is one of copies.
The furniture is like a drawing of the idea of a chair in three dimensions. I look at classic shapes, like the windsor or your basic stool, and then sketch a quick version on the plywood. Their form becomes a chair from memory…familiar but off. These are made by hand-cutting plywood and covering that armature in paper clay. I then hand paint the surface looking at historical porcelain glaze motifs as references. I then take them to the mechanic for an Autobody clear coat.
Francesca DiMattio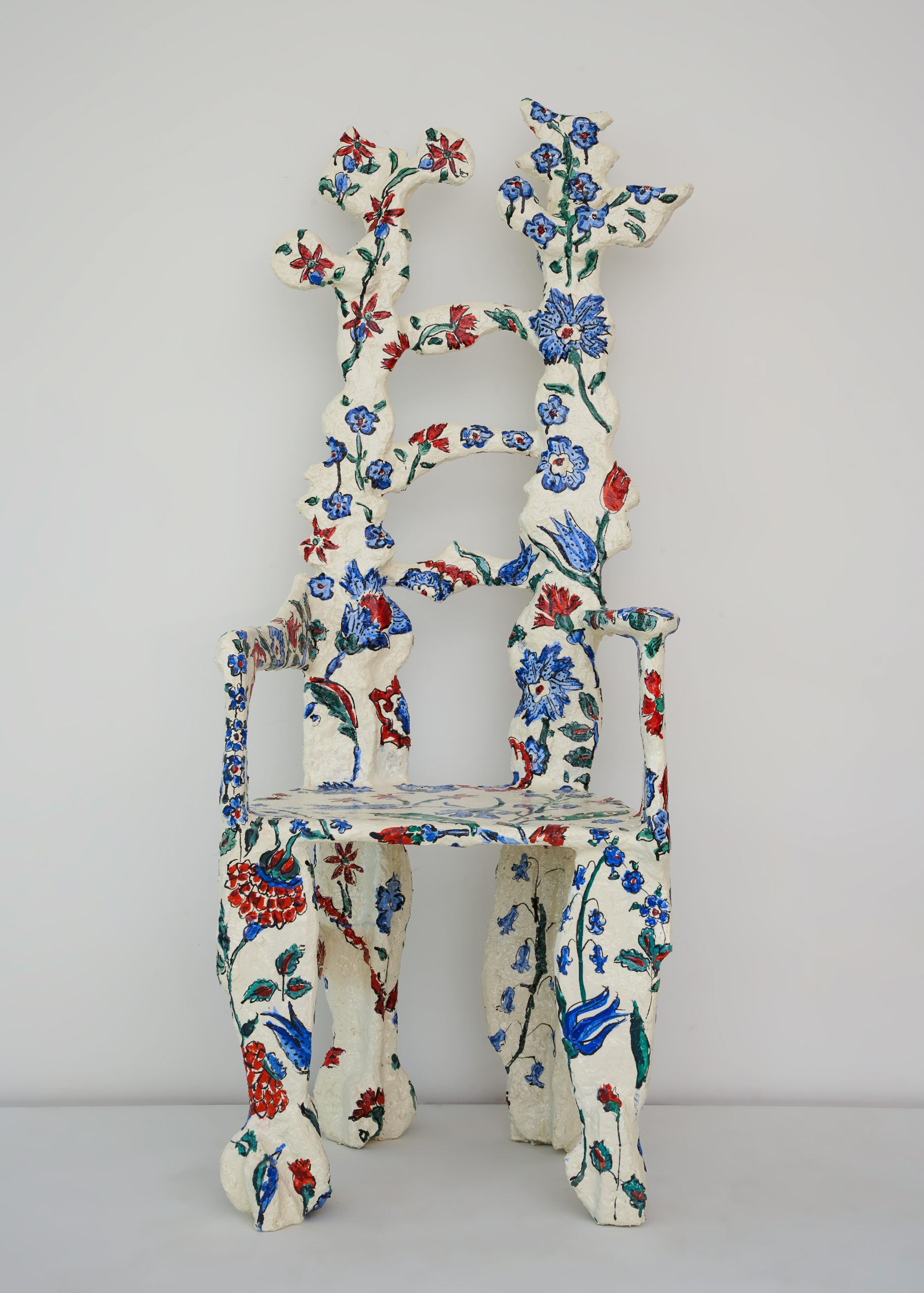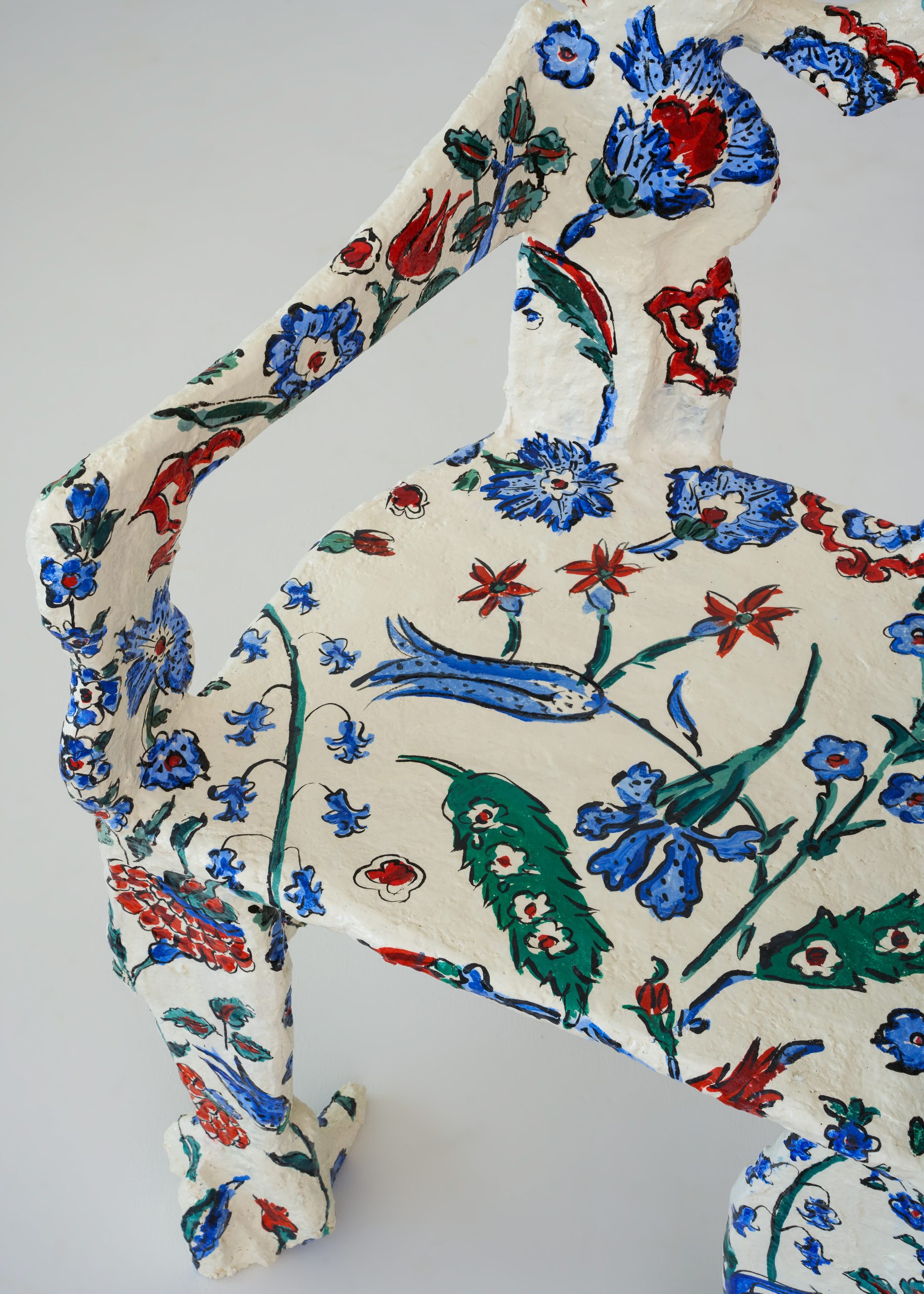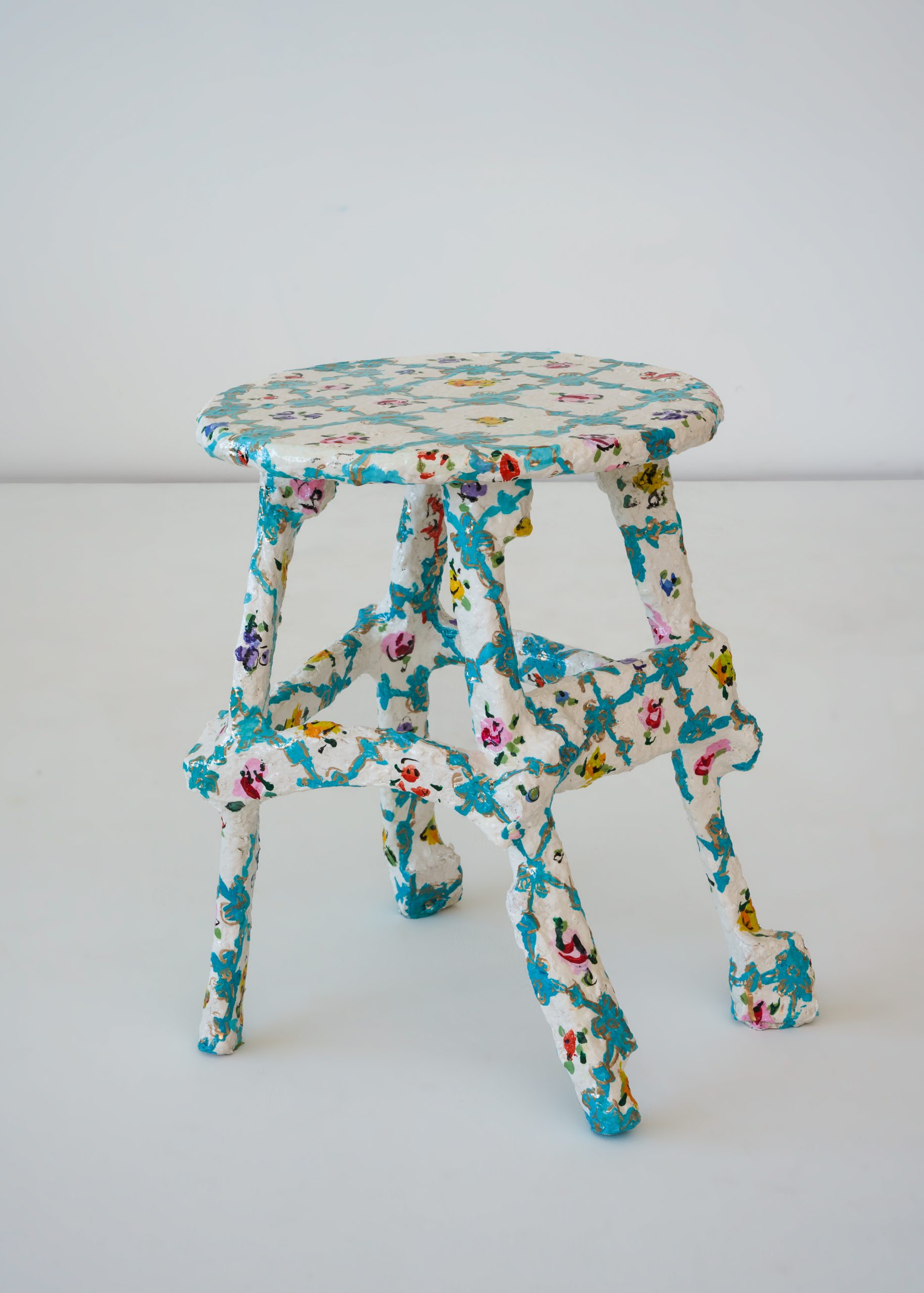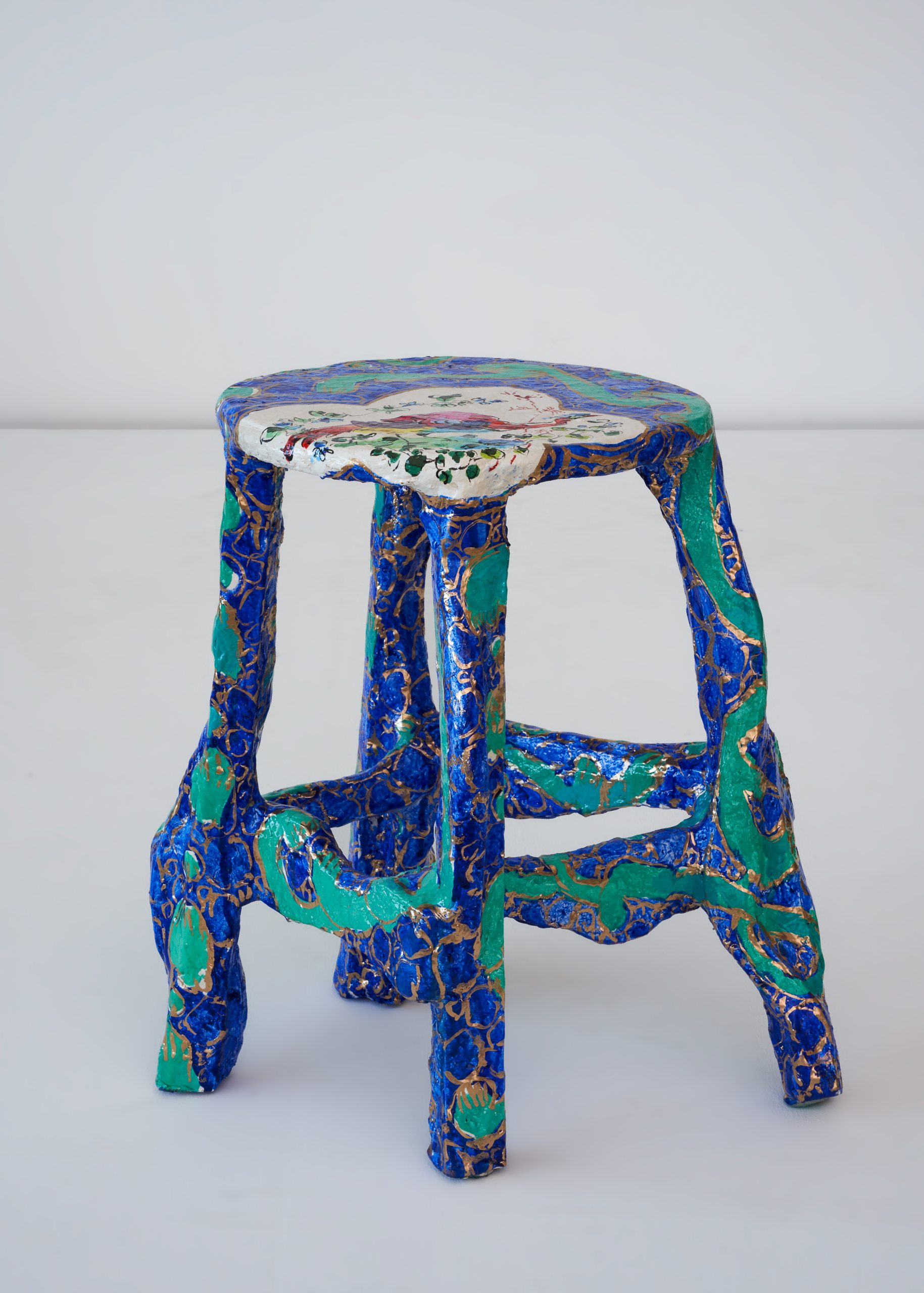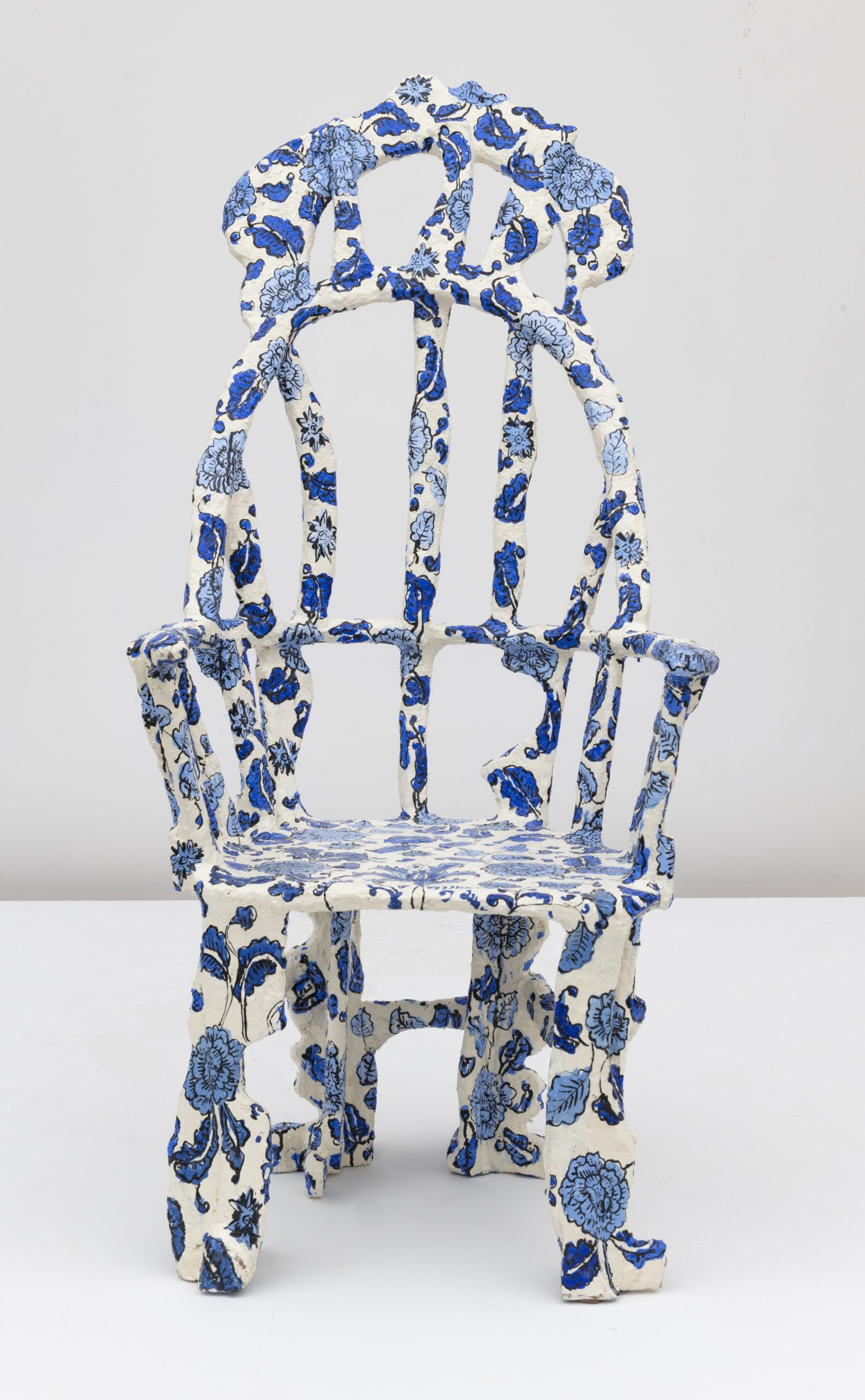 The ON/ collection is inspired by aspects of Miami's rich architectural history. Arched and vaulted forms reference the iconic Art Deco style of Miami Beach. Additionally, furniture materials of wood, concrete and acrylic mimic traditional South Florida Modernism residential structures.
Germane Barnes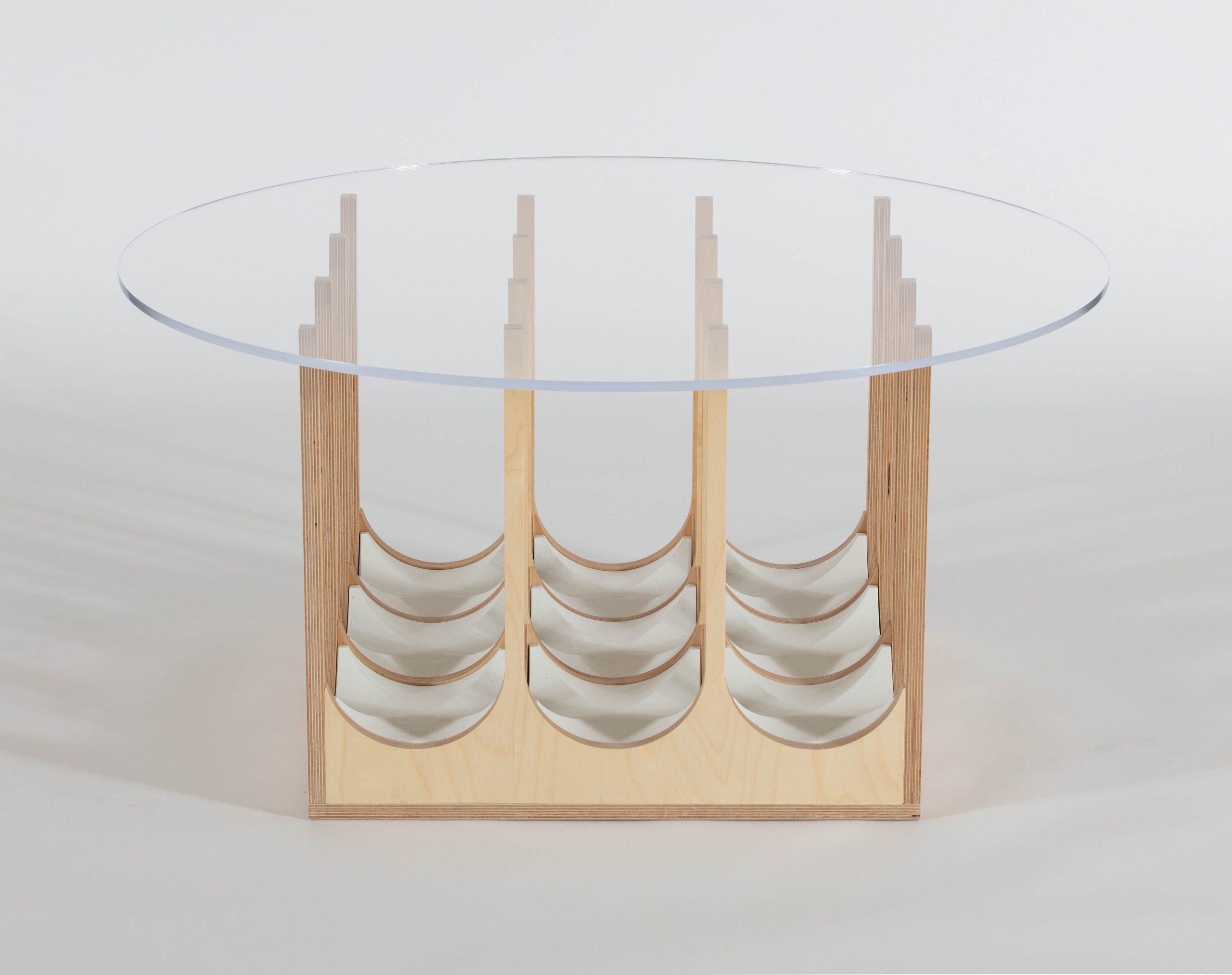 Inquire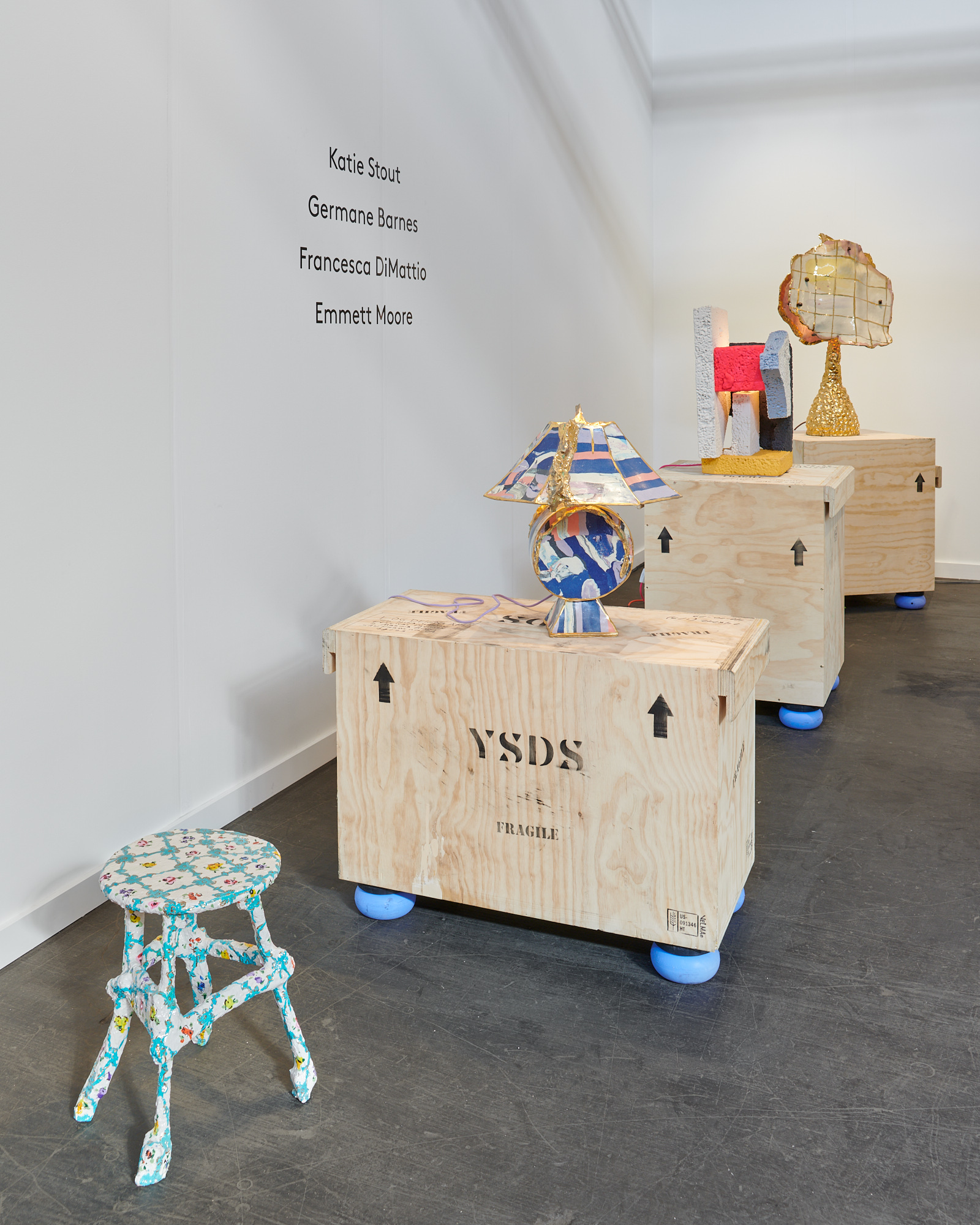 Katie Stout's works are a bricolage of materials and craft traditions: mosaic, porcelain, clay, and wicker merge to create a shifting and singular body of work. New materials and modes of working appear as her objects undulate between rigid forms and unexpected outcomes.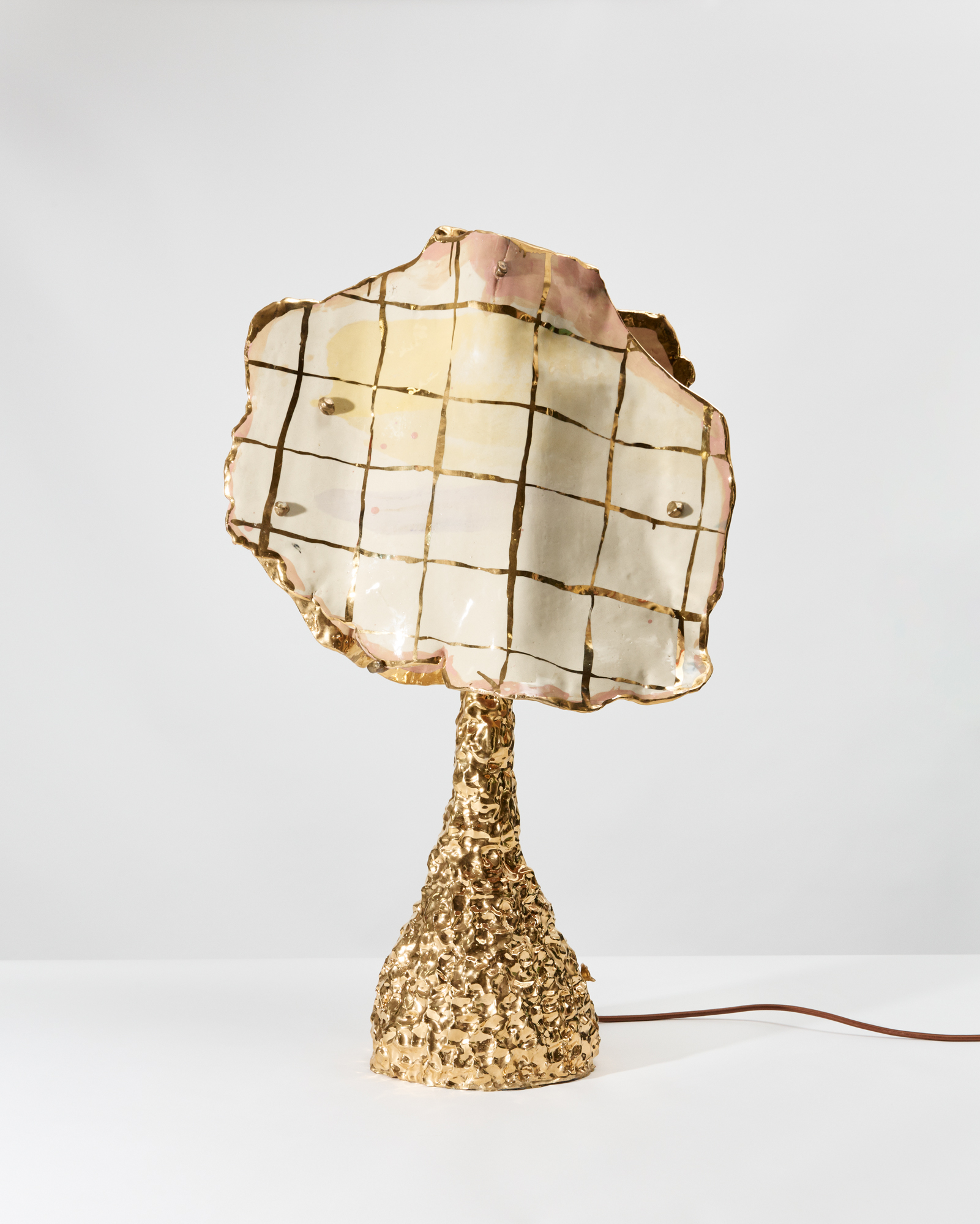 Inquire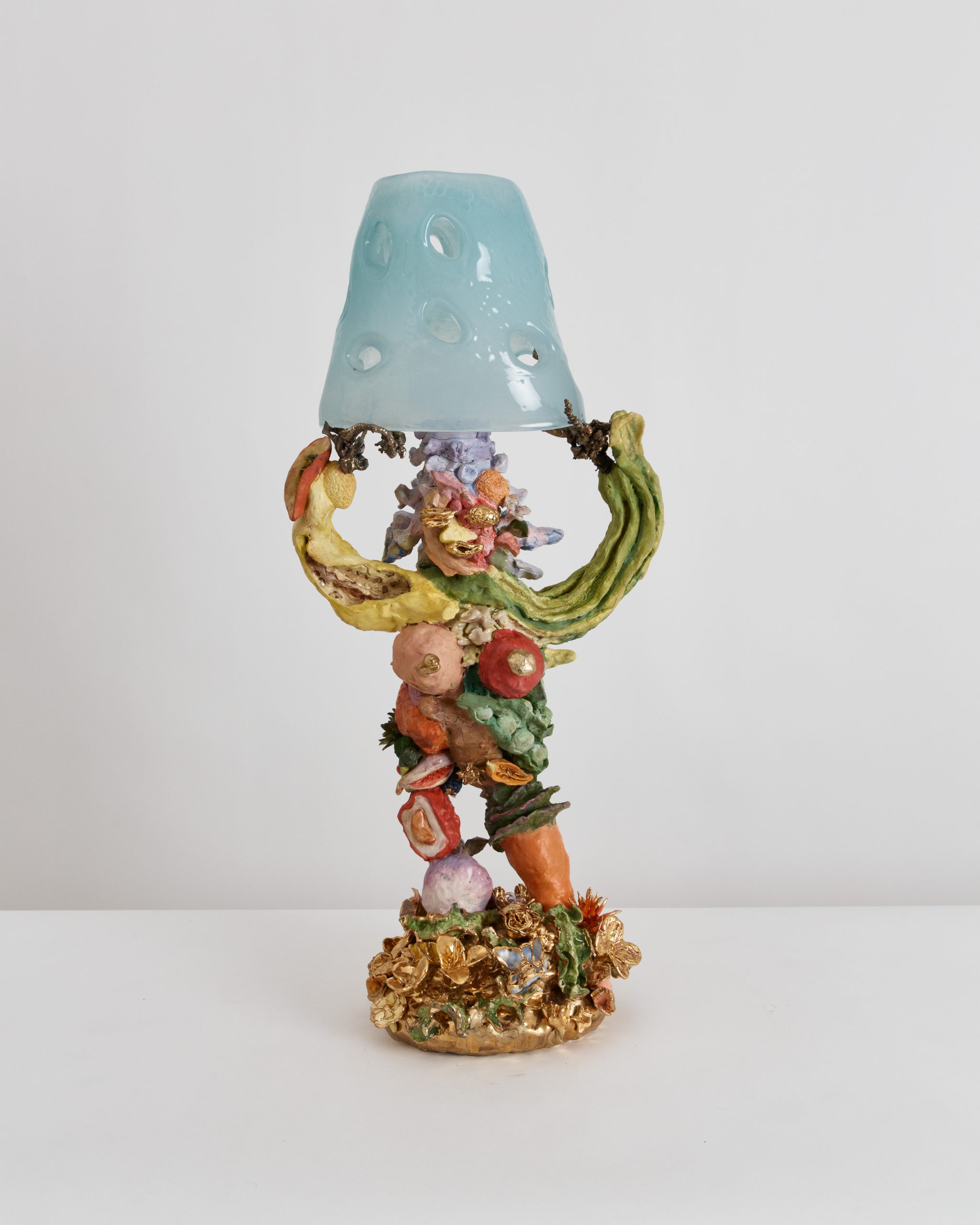 Inquire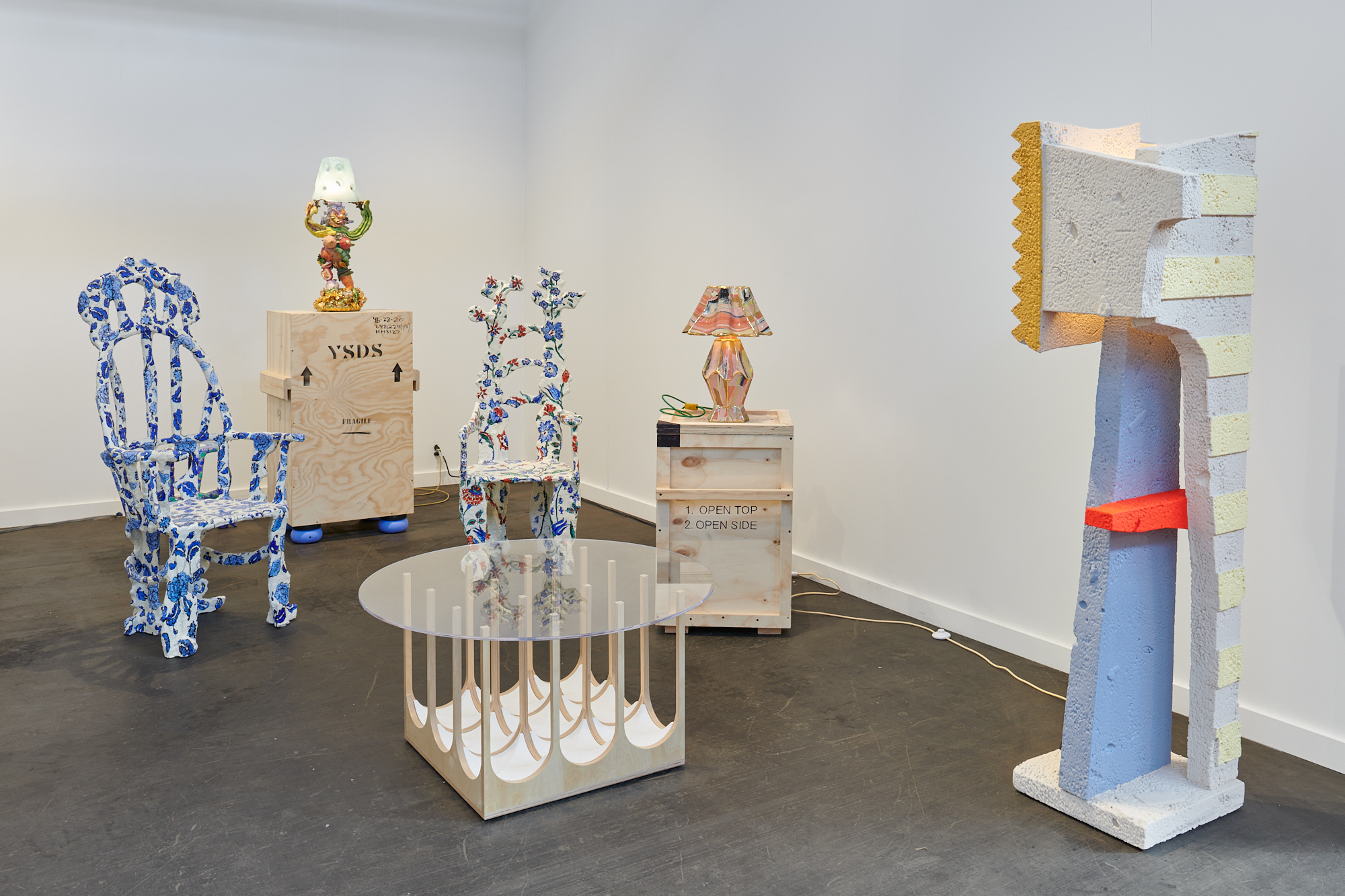 Emmett Moore's lamps are made using a unique process to synthesize natural stone from post-industrial expanded polystyrene waste. The works are inspired by graffiti-covered hideaways, like rock quarries and the mythology surrounding places where the young and the marginalized gather.
Handcrafted with an intricate attention to detail, each piece is embedded with coral rock as well as everyday objects such as spare change, car keys, and lighters – things that may fall out of a pocket and become a fossil in the future.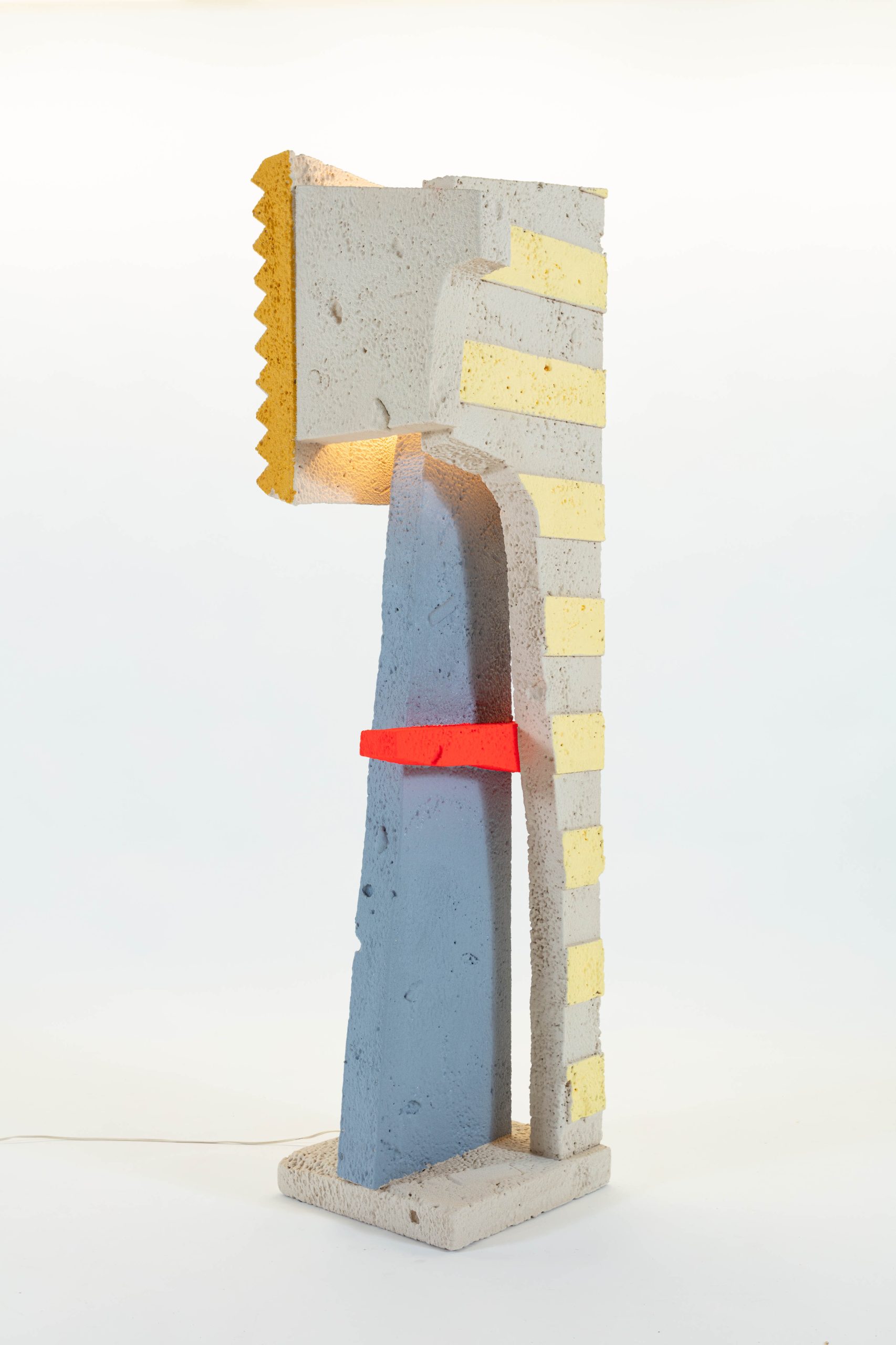 Inquire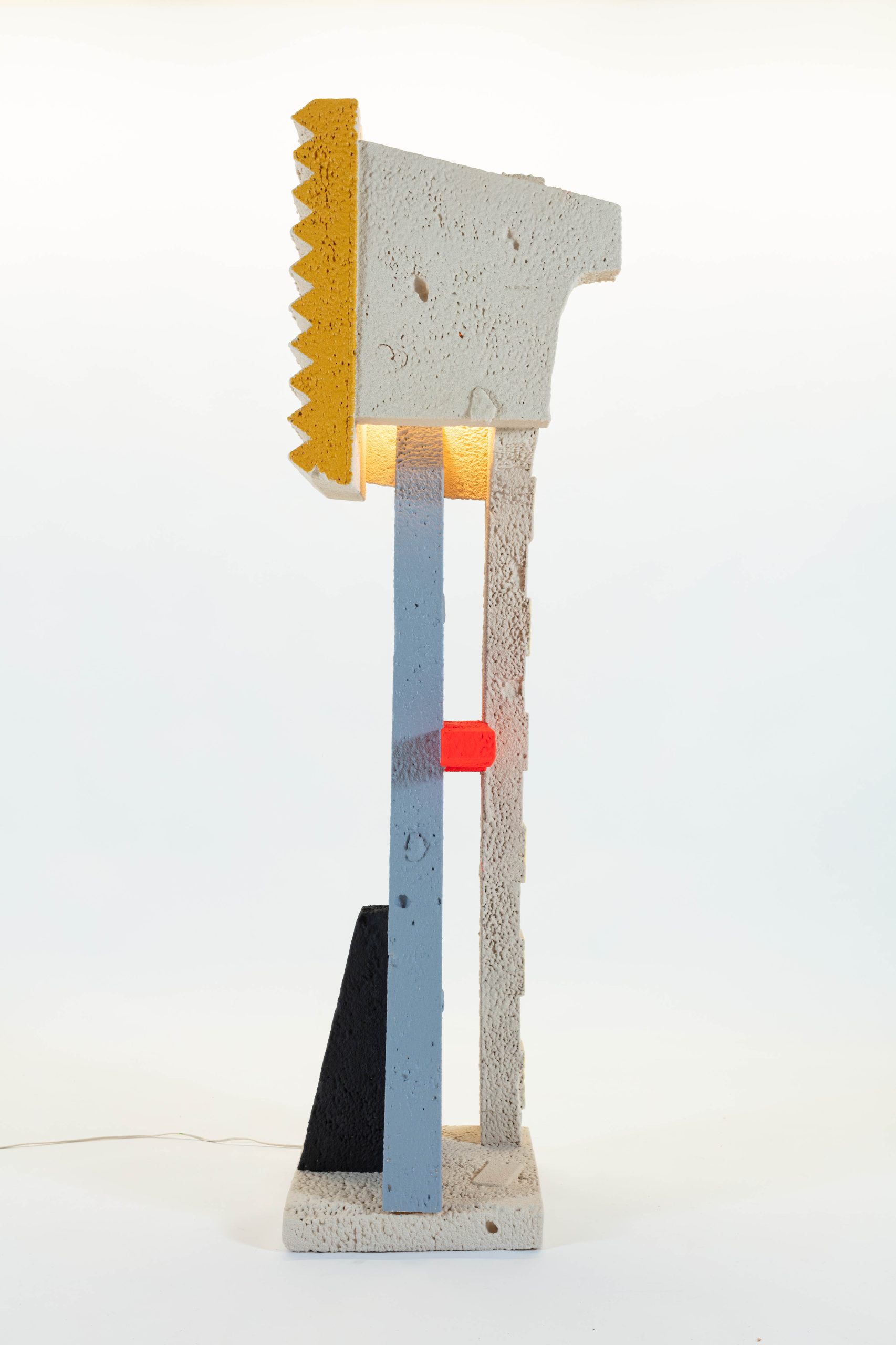 Inquire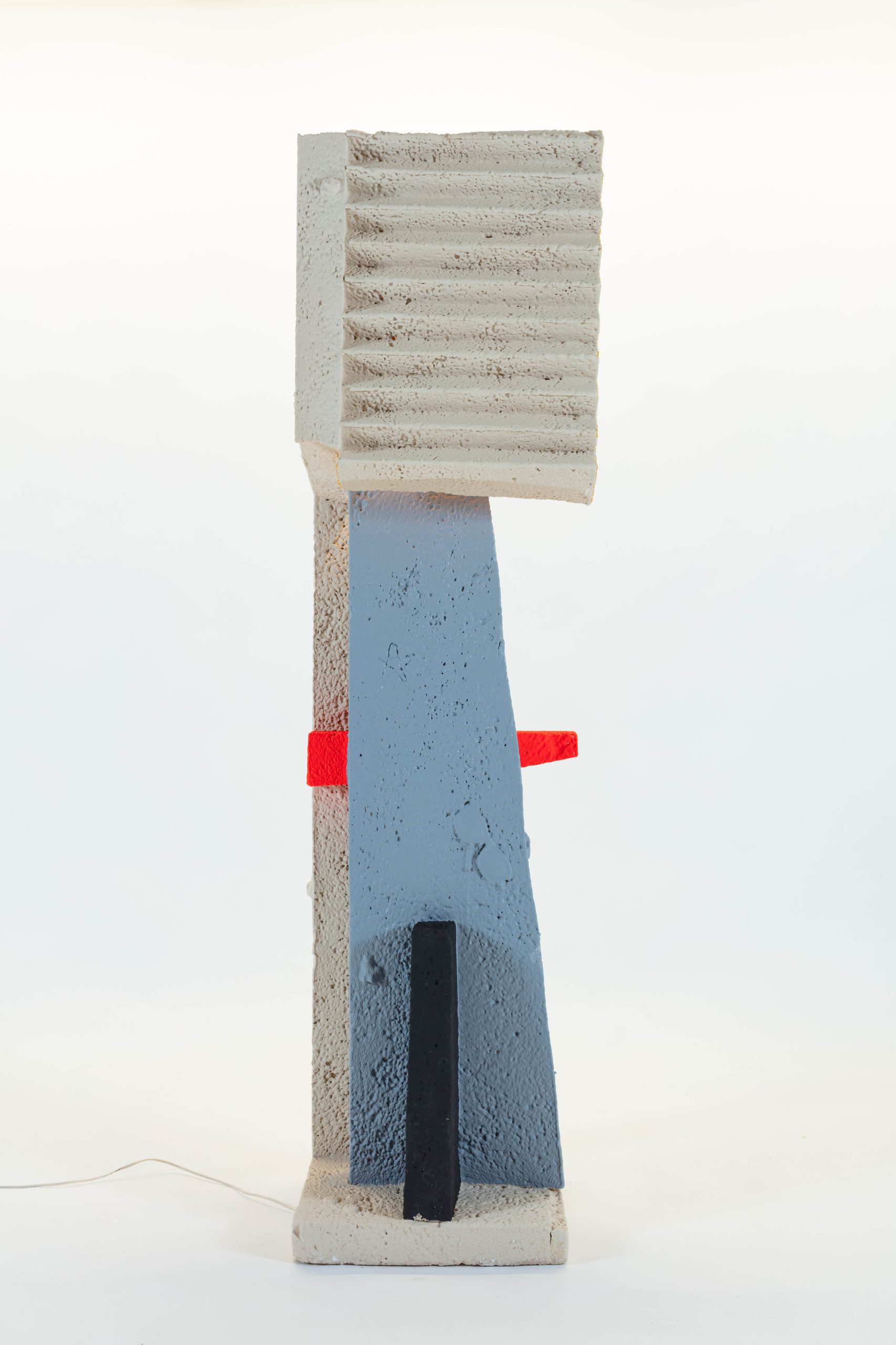 Inquire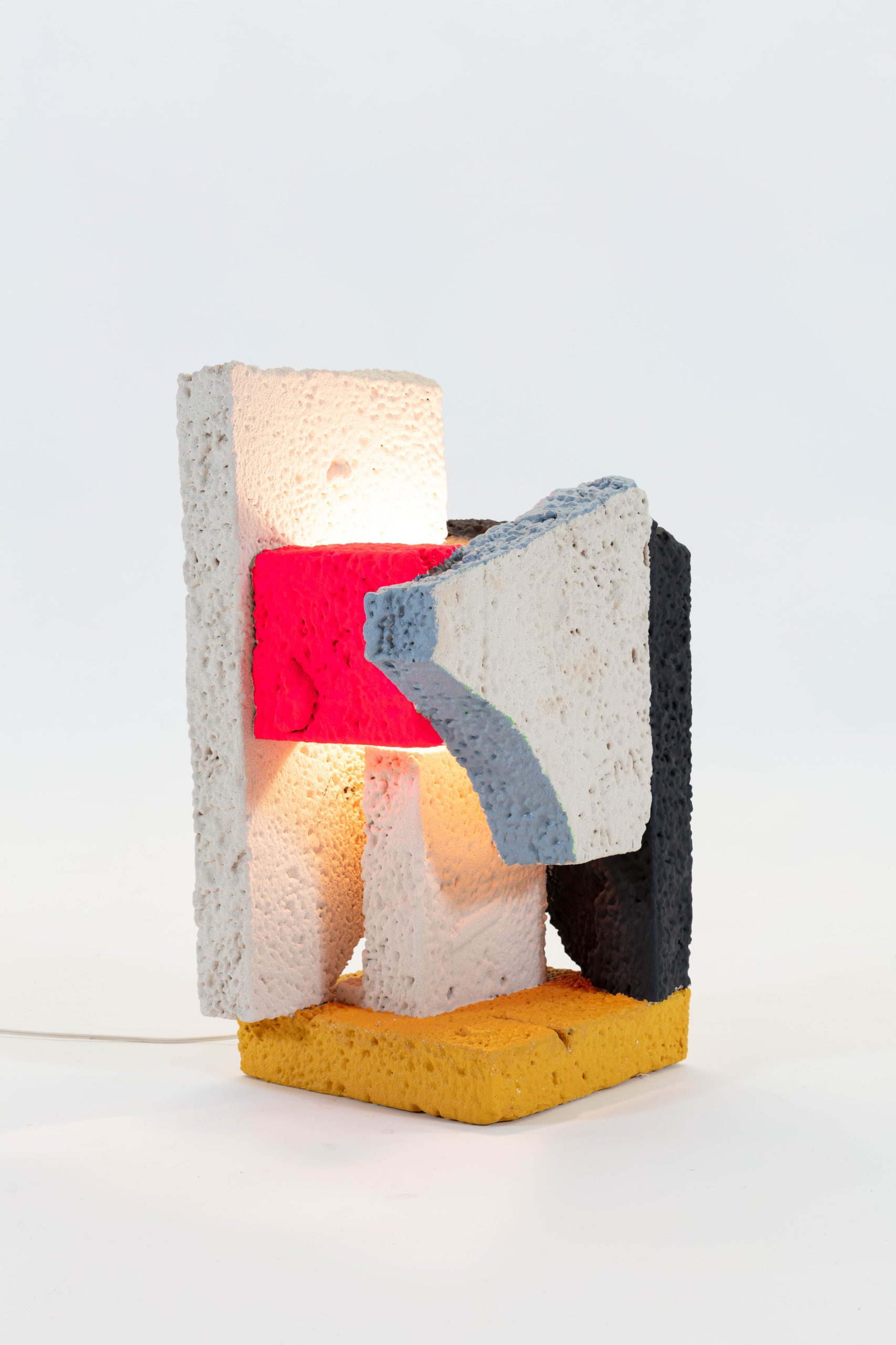 Inquire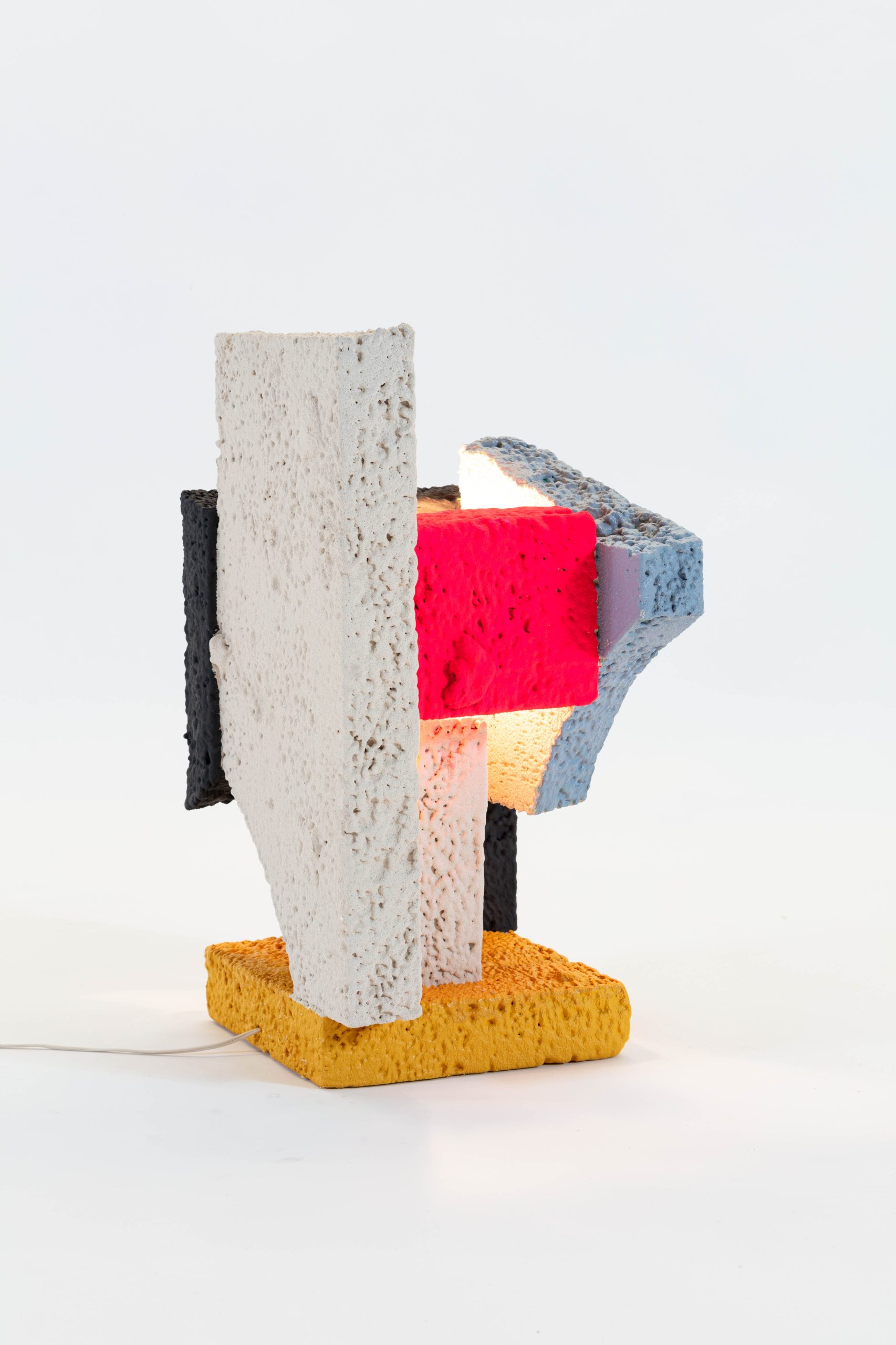 Inquire