Seth Cameron
Sunsets
January 28th - February 26th, 2022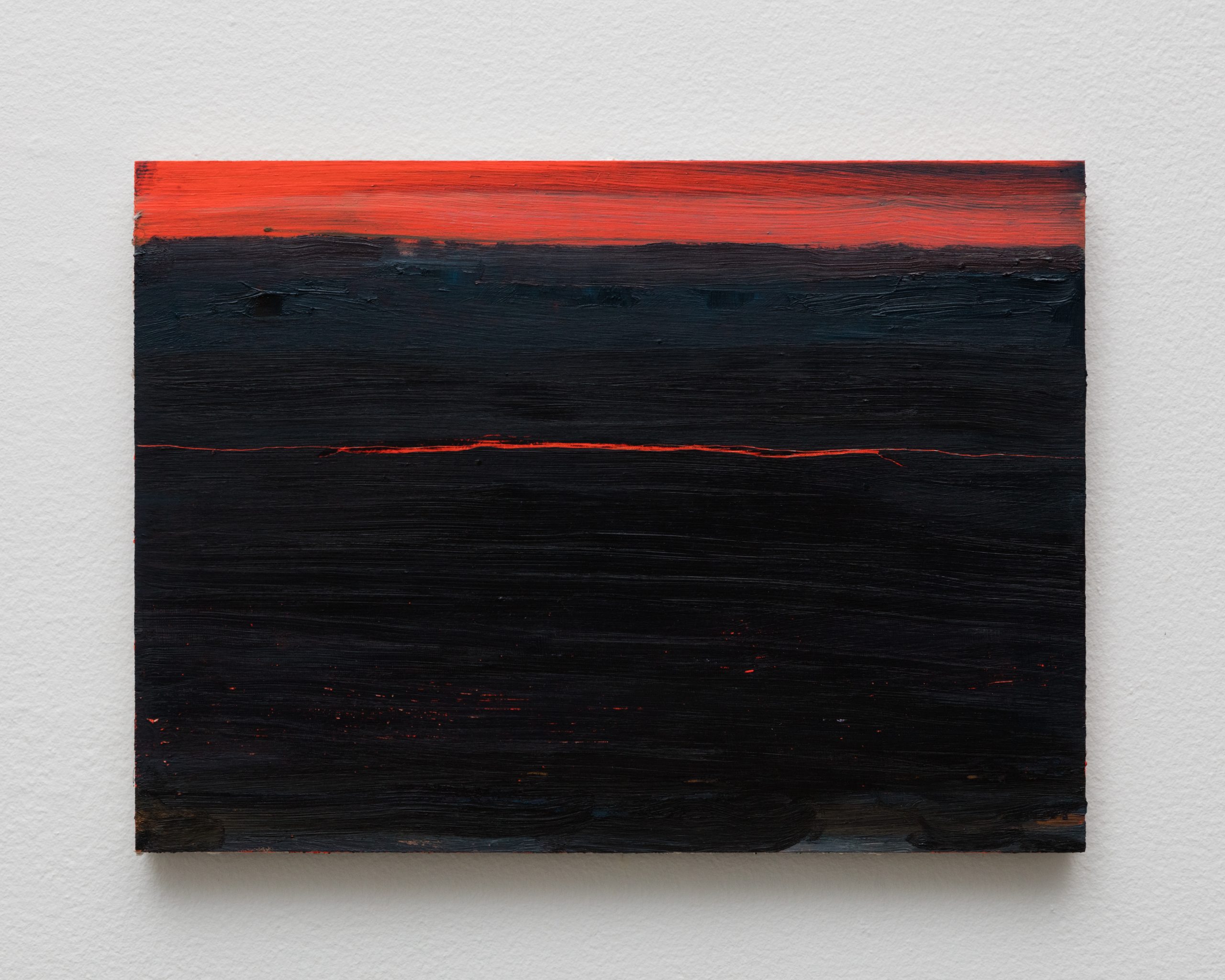 Inquire
We all have a memory of a sunset. Or a sunrise for the early few. When the horizon slowly melts and molds into something new. Or sheds away the last 12 or so hours, extending permission to exhale. The switch from dawn to dusk and dusk to dawn is energetically loaded. It is a magic hour for many where a veil is at its thinnest – the veil between the physical and esoteric, the veil of the subconscious, the veil of knowledge.
Seth Cameron's paintings are less of life, more of memory. They do not represent any traditional understanding of truth, in its stringent recording of the "real" as it happens, but a record of his truth. A projection of what he sees internally, which is perhaps a more valuable vision to communicate. Certainly more intimate.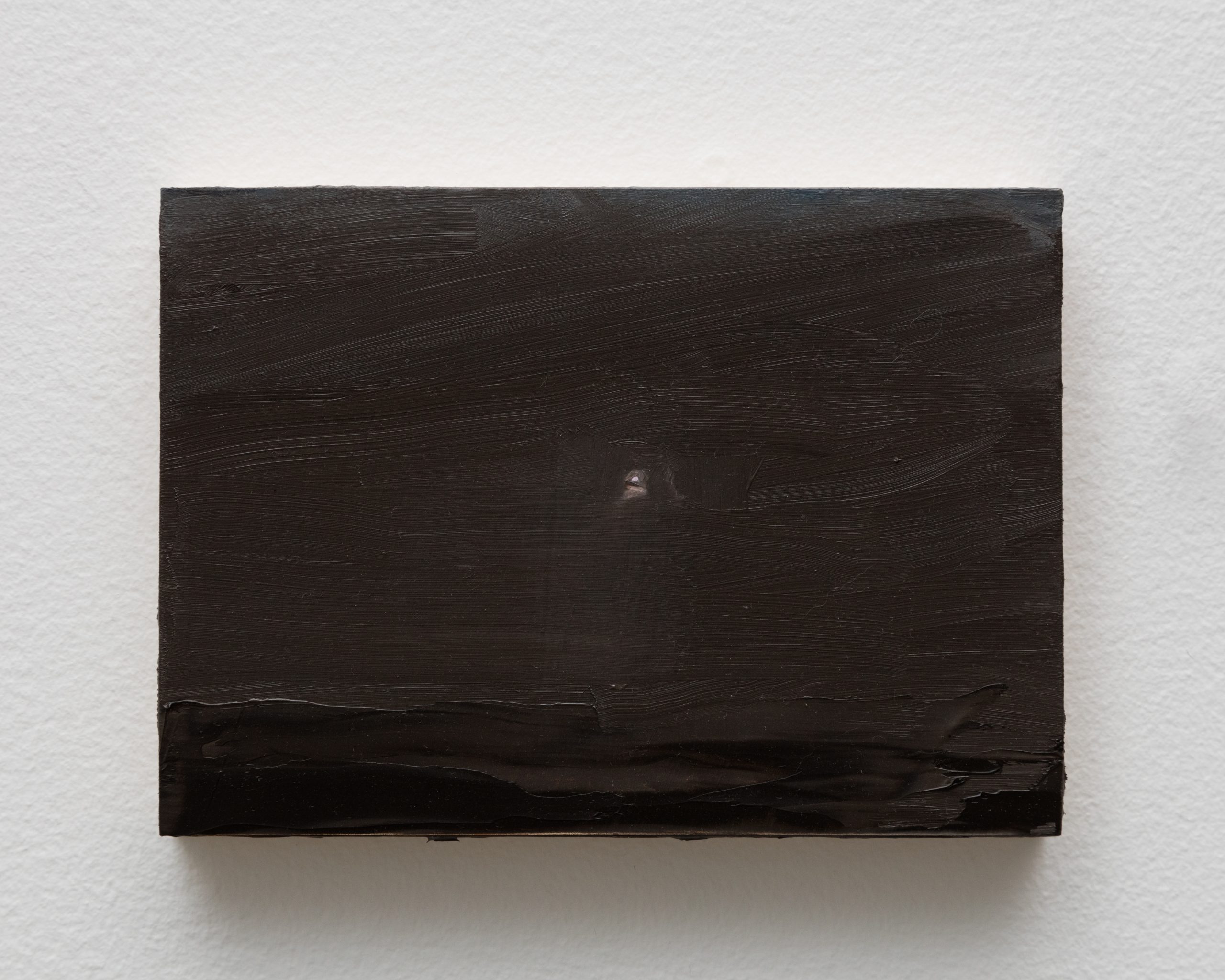 Camille Okhio: How do you refer to this body of work?
Seth Cameron: For a while I called them studies, but I was kind of just calling everything studies. But then I decided maybe that's all paintings are anyway… I think I'm going to call them sunsets.
CO: What do you paint from?
SC: Generally nothing. A backlog of brain information. Not even just memory. It's a combination of memory and things that I know formally.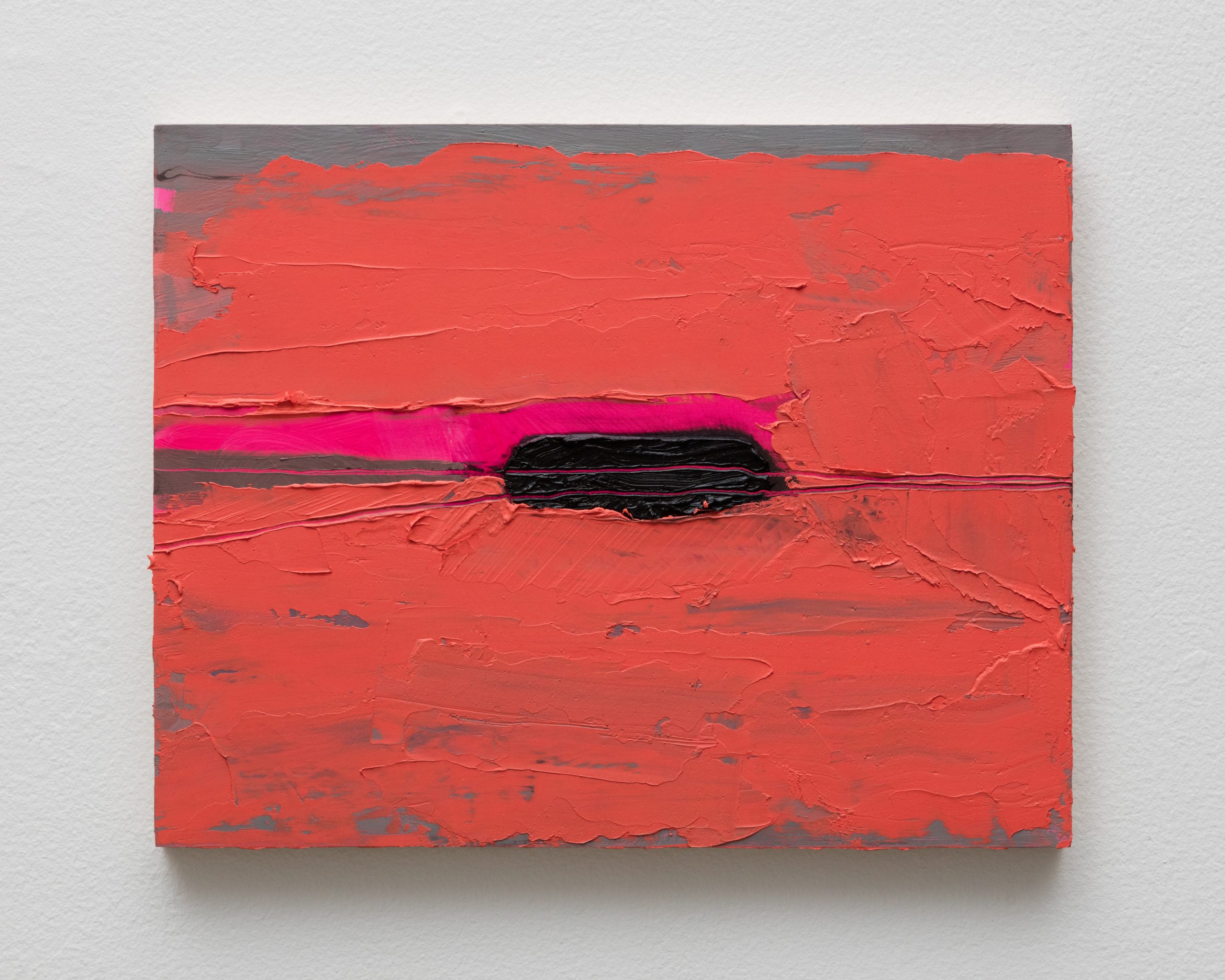 Inquire
CO: When did you paint the first painting in this style?
SC: I did a little show in 2016 of smallish, unframed paintings. I showed like 60 paintings at once. They were hung on tracks on the wall – a ledge – wrapping the whole gallery, which is kind of how I worked on them in the studio.
After that I had a smaller show of paintings that were more in this vein at Susan Inglett. This was about 8 paintings, more of a jewel box exhibition. That was the first time I admitted that they were landscapes. They're kind of a prize to myself. I never know what it's going to be when I start.
CO: Since you're not painting what you see in physical space, does what we see on the canvas come more from an interior world? Would you consider the works traditional landscapes?
SC: They are traditional in the romantic sense. It's not that complicated to make space – if you put the dark bits on the top and the bottom and there's some bilateral symmetry [a landscape comes out]. Formally, my interest is to make space as directly as possible, and to complicate that space with the trace of the hand – deconstruction through materialism.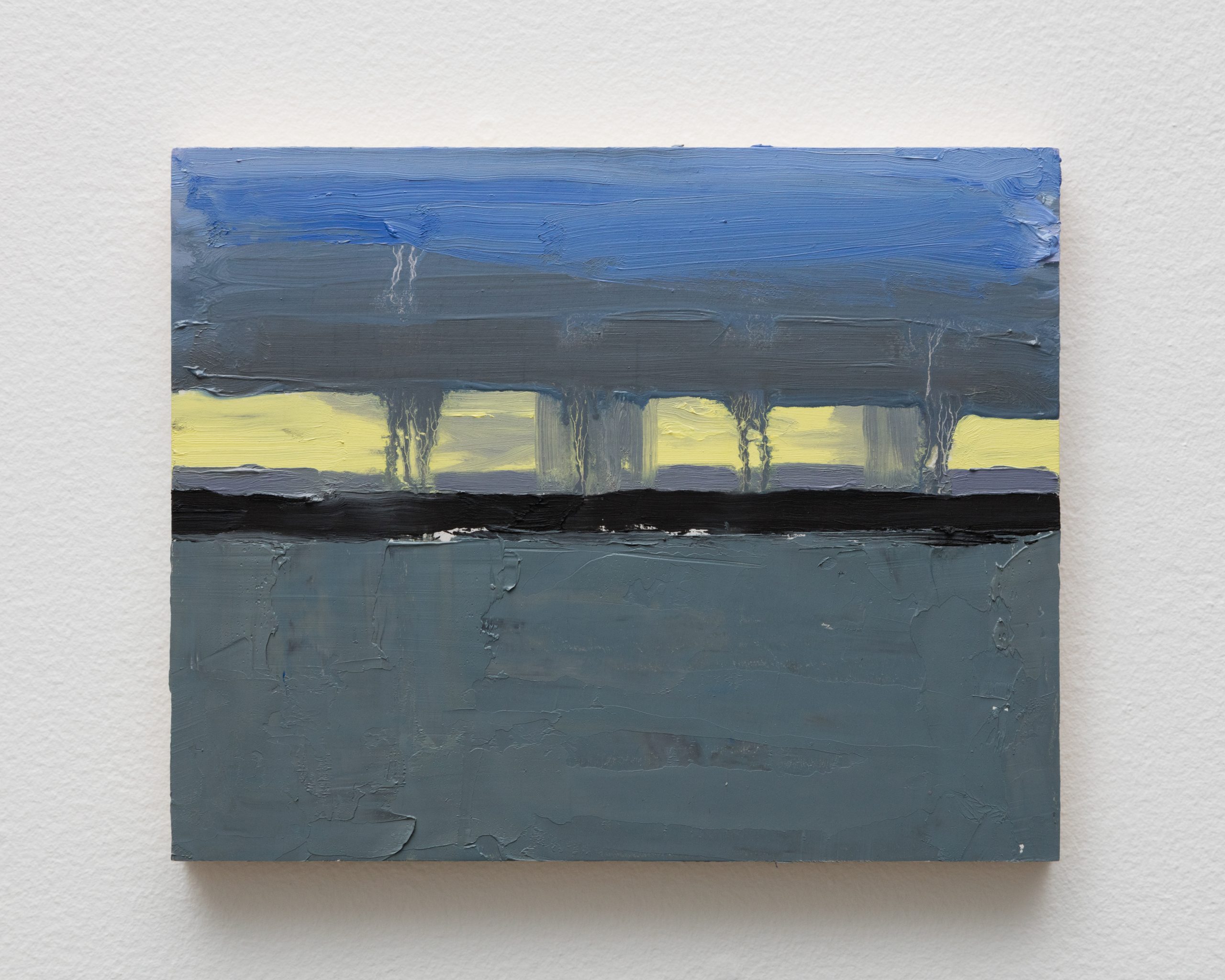 Inquire
CO: Are you working within a specific scale? Why?
SC: They're all a little bit different. They're fairly small. I think the smallest one is 5 by 7 inches and the biggest one is maybe 16 inches across. They're kind of head sized. They're meant to be felt with the head instead of the shoulders. As paintings get bigger they relate to parts of the body. Anything over 5 feet is architecture.
CO: What is your earliest or most impactful memory with a landscape?
SC: I did a residency in Ireland a couple years ago. There was the flat line of the ocean and not a whole lot else. I thought I would paint en plein air, but that wasn't for me. So I would just go and walk around and see the landscape. But to actually make things I would turn my back and go inside and paint.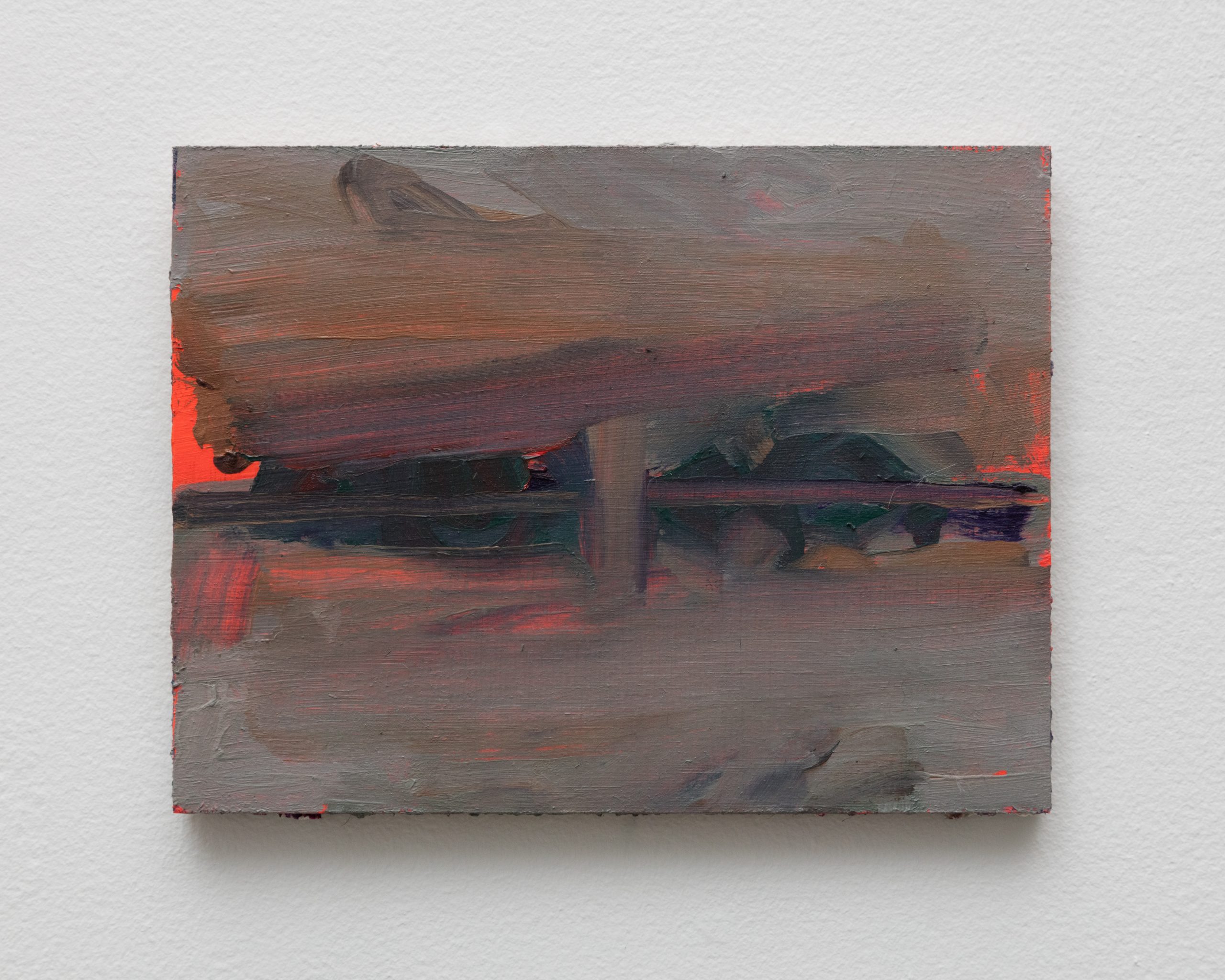 CO: Do these paintings fall under the sublime?
SC: I think any kind of painting is trying to get to an emotional experience of some kind. I think what comes out of these paintings specifically is a sense that things need to be far away. It feels like that's where the sublime should be – far away.
CO: Is there anything of the child in these paintings? I ask because of your sons and your work at the Children's Museum of Art.
SC: Maybe like a very young child. I'm a little too aware of the difference between a 4 year old and a 7 year old because of my sons. There's a moment somewhere in that period where most kids move into an ideographic turn and they start to draw symbols – a smiley face, a stick figure, the sun goes at the top, the grass goes on the bottom. But there's a time before that when they don't do those things and there's a lot of interesting literature on what they are doing.
There's a direct connection between an investigation of the material and what their bodies can do with it, but it's not connected to an idea of representation. Children and artists are the same in the sense they are just subjects trying to reconcile themselves to the world.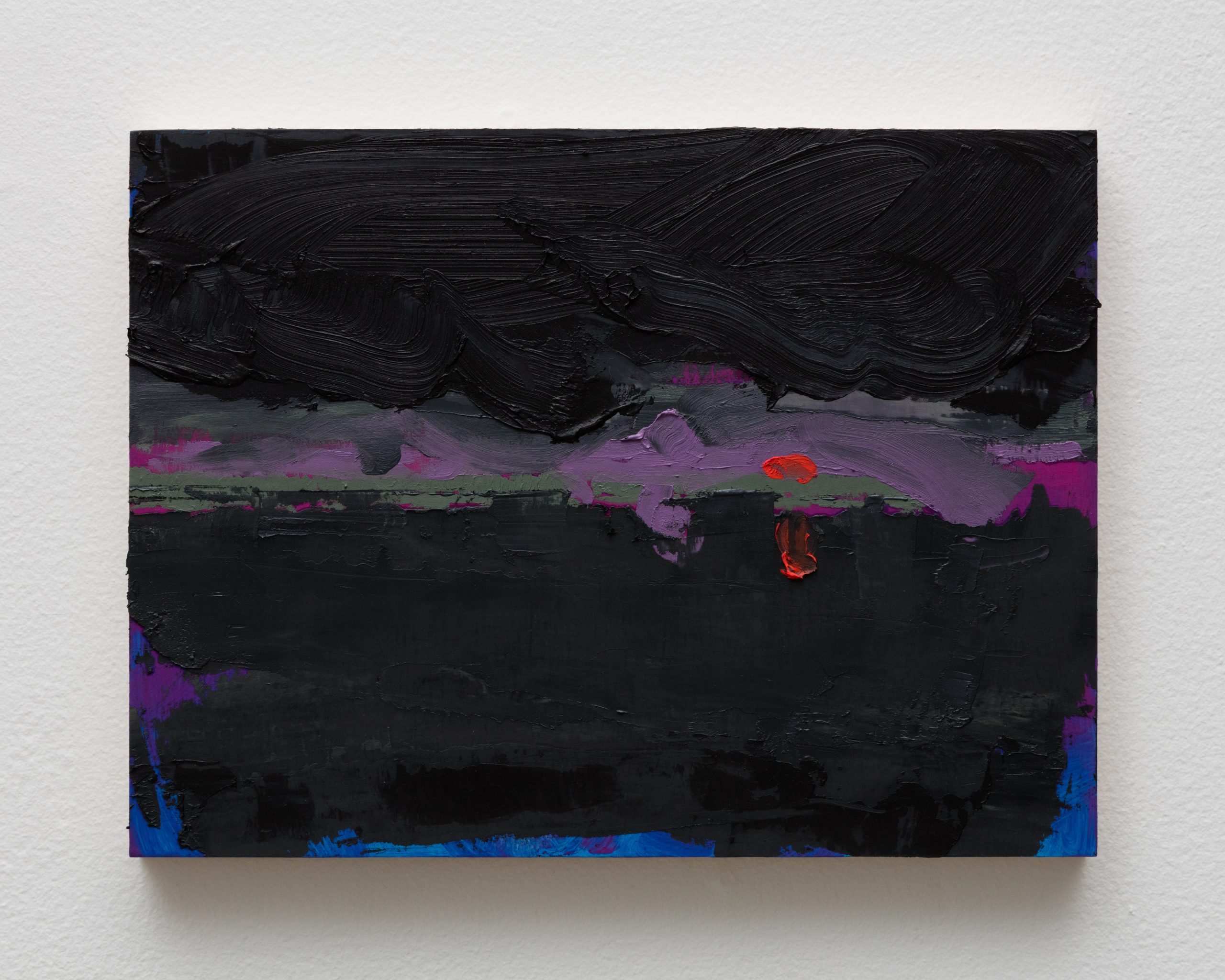 Inquire
CO: What did you learn when making these paintings? What was revealed to you?
SC: Making paintings is among the last bastions of what I think can rightly be called an educational experience. It's not "for" anything – there's not information to be obtained. It doesn't improve the self, it changes what the self is.
I think there's something I learn over and over again – there's no limit to subtlety. I'm always up against knowledge that pre-exists or things I know. I think it's a push and pull – they're valuable things, but formal principles in art are not a rule book of any kind. It's just things that are true. We tend to look at a rectangle in a certain order from top to bottom or left to right depending on where we are from for instance. I'm sometimes up against those kinds of things, or even knowing that 90% of romantic landscape consists of green and purple.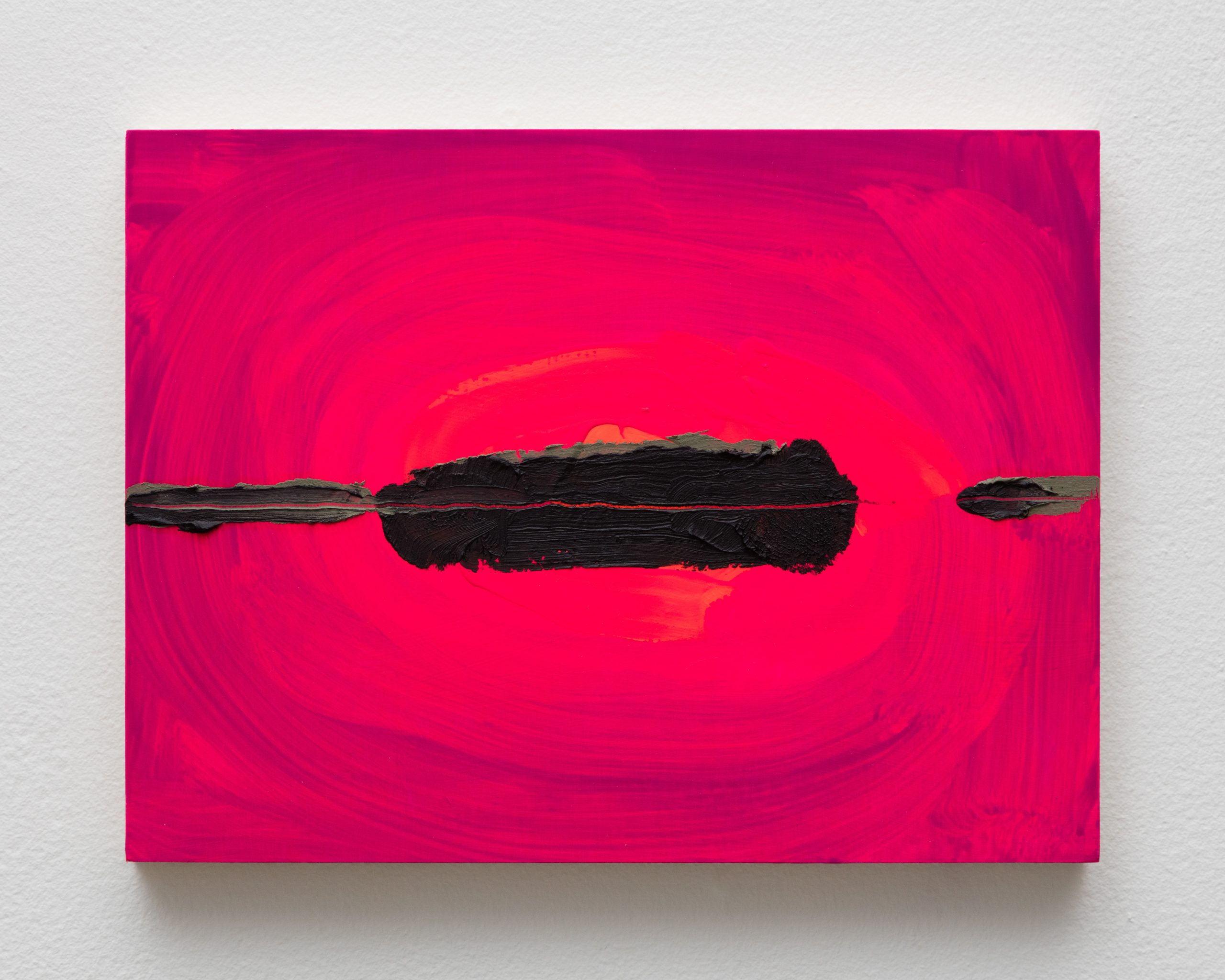 Inquire
CO: What is beautiful to you?
SC: I'm really focused on something that can be two things at the same time. I want them to feel like nothing and everything at the same time. In that sense they are not that dissimilar from what I do in my more objective paintings.
CO: You have referred to pictures (of your sons in particular) as a salve. Are these images a salve? Do you hope they will be? And who to?
SC: They're more of a friendly abyss. Like the place where the whole universe falls apart. You keep digging down to find "the thing" and when you get all the way to the bottom there's nothing there.
CO: What is most beautiful – past, present, or future?
SC: My favorite book title is Louis Althusser's memoir, written after he murdered his wife in his sleep: The Future Lasts Forever. The future is terrifying, so it must exist. But the past is a more generous idea – it really doesn't need to exist at all. There's a Japanese expression, mono no aware, which loosely means "things fall apart; beauty is that which doesn't last."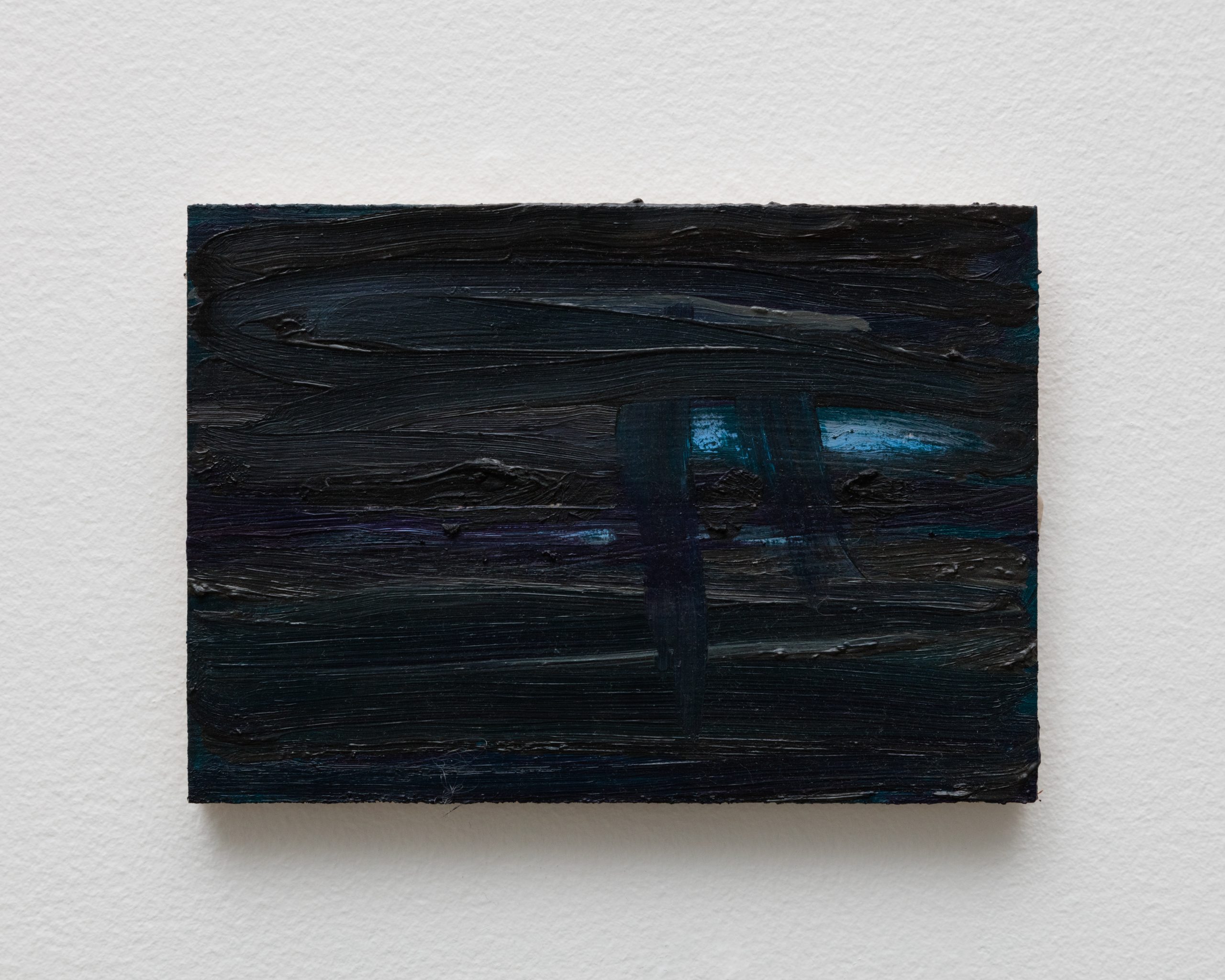 Inquire
Where does beauty reside? In time? Many cultures, at many times, have posited that the pinnacle of beauty is what only lasts for a moment. Or what we know definitely will not last forever. Which is a perfectly rational conclusion – life doesn't last. What is more beautiful than life?
And speaking of mortality, where does beauty meet fear? Love is a common answer. The sublime is the canon's response. And the landscape is the traditional Western home of the sublime. Seth's paintings are very direct. As he intended, they contain a lot and nothing at all. I see what I see, which he likely doesn't see himself – longing, perhaps a feeling of discomfiture, unease? You're looking at a landscape, but not necessarily a pleasant one. Beautiful, but not inviting. Like settling lava, still hot enough to kill and suffocating you as you witness it.
But then there are breaths. Plunging dives into cool, calm space. These regulate the nervous system and bring you back down to center. And just as we arrive, searing slices of ground spring back into focus. But they're funny. How are they funny and scary simultaneously?
Memory is not fact. But it is a form of truth in that it tells us about the person remembering.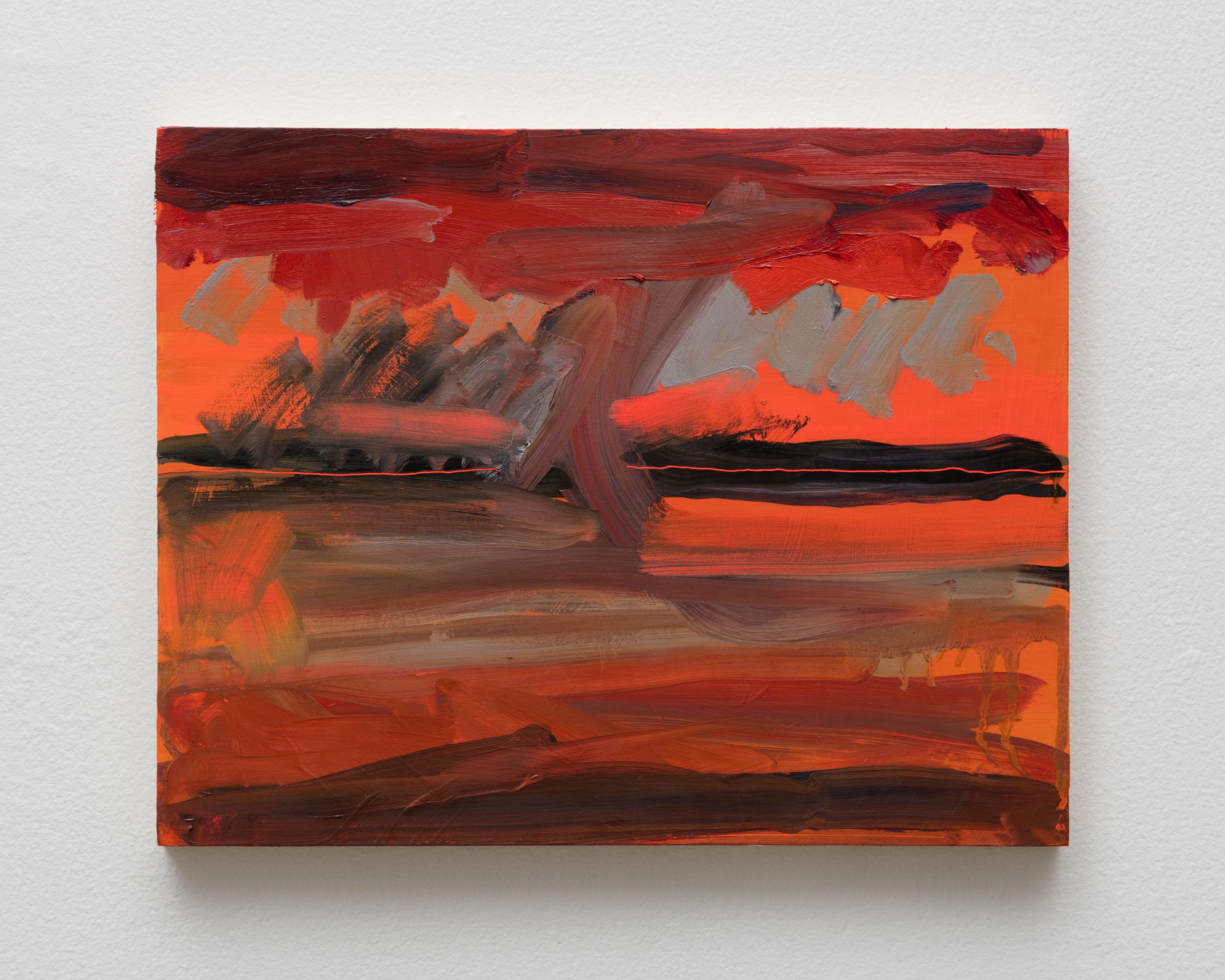 Seth Cameron
About Seth Cameron
Seth Cameron (b. 1982, South Carolina) is a painter and writer. He graduated from The Cooper Union School of Art in 2004. Recent solo exhibitions include Sunless at Nathalie Karg Gallery, New York (2019) and Suns at McClain Gallery, Houston (2018). In 2001 he founded the artist collective, The Bruce High Quality Foundation and from 2009-17 he directed the free experimental art school, BHQFU. In the summer of 2019 he was an artist-in-residence with the Josef and Anni Albers Foundation. Cameron lives and works in New York City, where he serves as Executive Director of Children's Museum of the Arts. Currently, he is the Critic-in-Residence at the Leroy E. Hoffberger Graduate School of Painting at Maryland Institute College of Art.
About Camille Okhio
Camille Okhio is an art and design historian and writer living in New York. Her areas of focus include antiquity, Northern Renaissance portraiture, contemporary interior design, and 17th to 21st century architectural and decorative arts history. Aside from ELLE Decor where she is the Senior Design Writer, her work has appeared in T Magazine, PIN UP, Apartamento, Architectural Digest, W Magazine and more.