Katie Stout
Works on Paper
November 3rd - November 27th, 2021
For this latest Viewing Salon launch, we are delighted to present Katie Stout's works on paper. This exhibition represents the artists first time showing this body of work. The drawings presented below span a four year period and include a range of styles that give us a unique look into Stout's multi-faceted practice. Below is an excerpt from a recent conversation between Stout and Nina Johnson surrounding this body of work and its relevance within Stout's trajectory.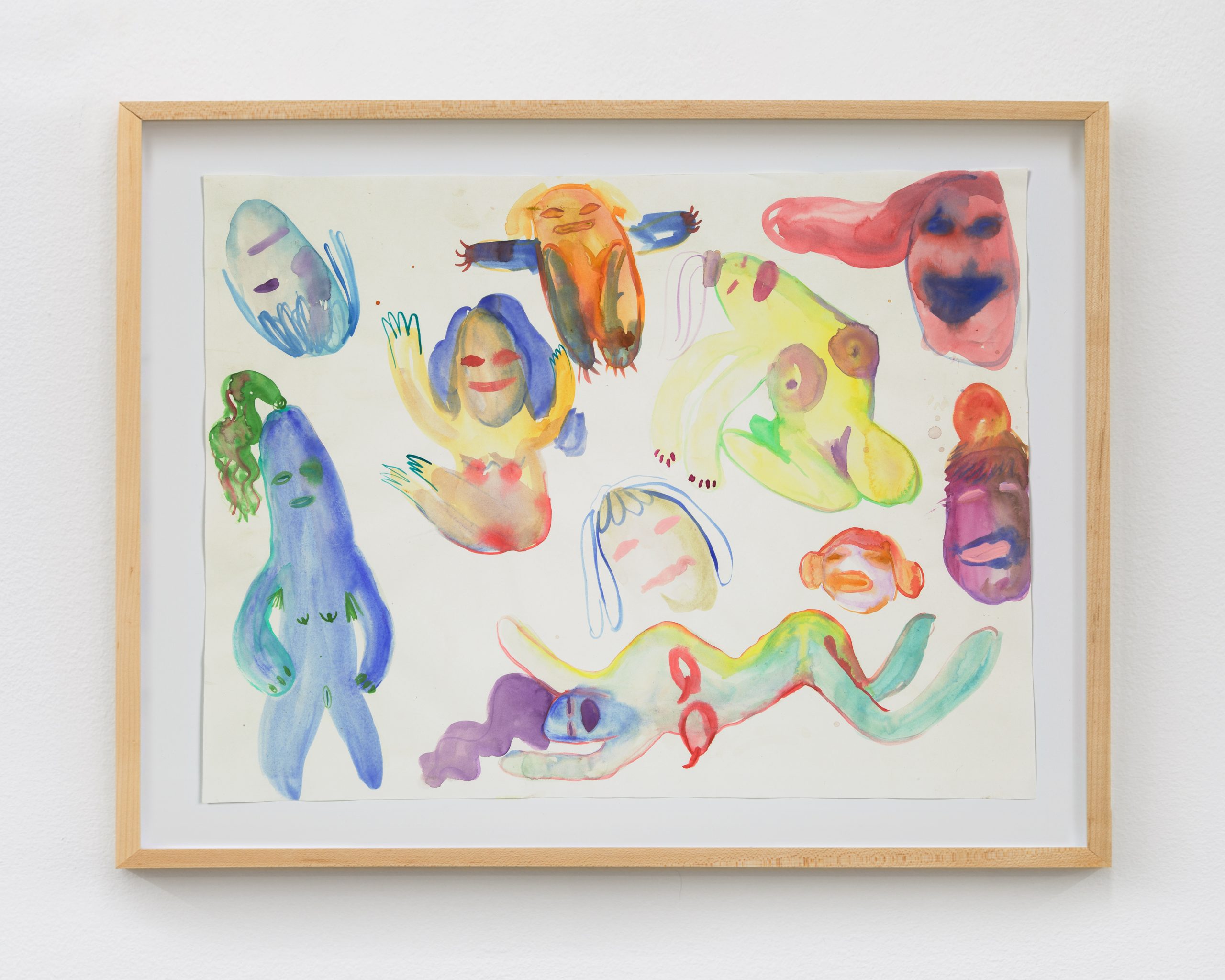 Inquire
What is the date range for the works included in this presentation?
2017 – 2021
Is this the first time you're showing the drawings as autonomous works?
Yes!
You mentioned to me that going through these drawings reminded you of how critical drawing was to your practice early on, particularly in terms of its ability to capture your ideas so immediately without the long line of production, tell me a bit about that.
I used to binge draw and spend days on the floor sketching. For some reason I stopped and I forgot how satisfying it is to explore a new idea on paper, as opposed to jumping right into a model. I had forgotten how much I love the immediacy. I love building things that seem like they shouldn't exist, let alone function, and I love exploring materials and processes and collaging in real time, but all of that means dealing with gravity, which can be exhausting!! Drawings don't need to do anything, except exist as a souvenir of a thought.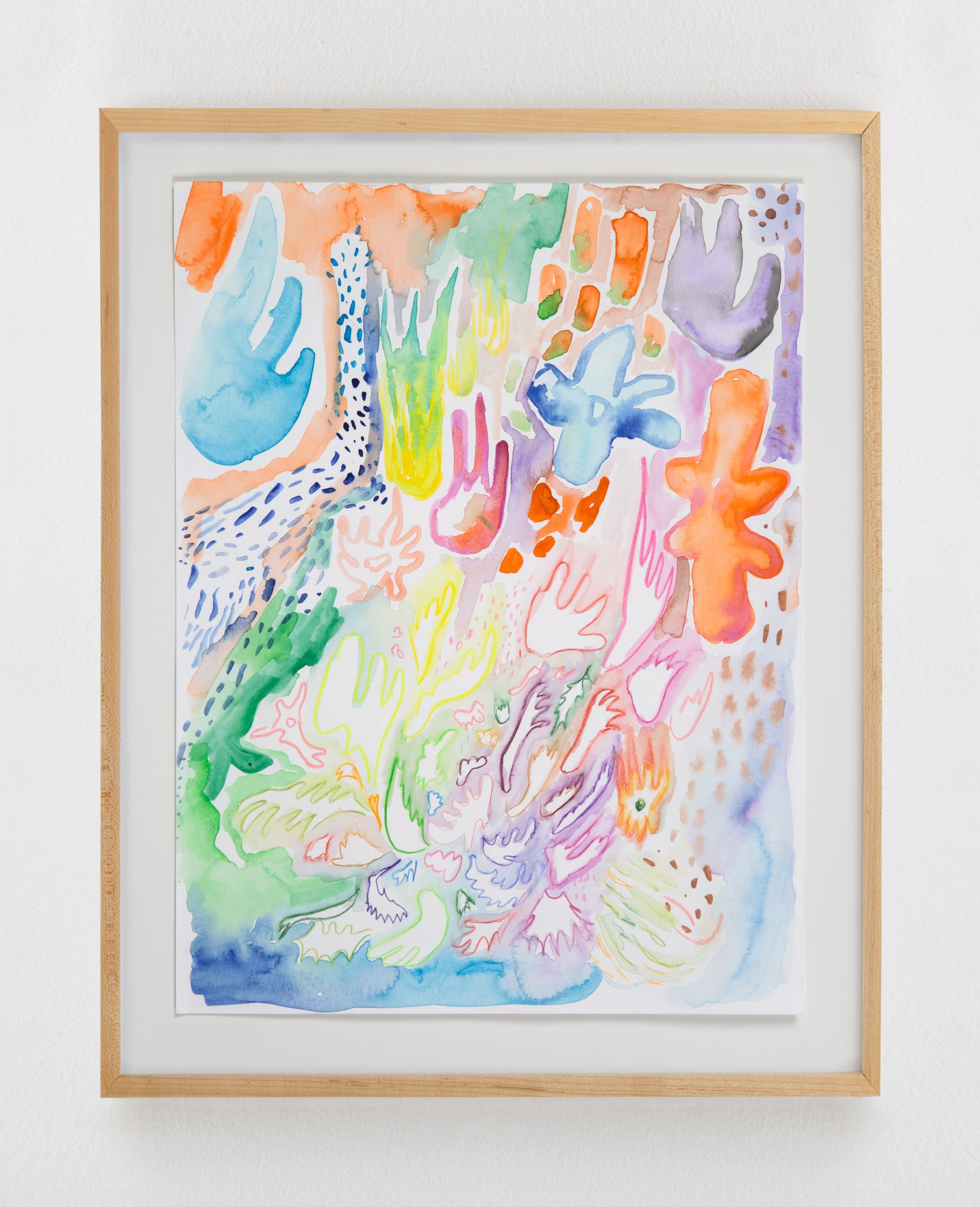 Inquire
The range of works on paper presented goes from quite disciplined renderings of works that can be directly translated to 3-D, to more abstract concepts that feel painterly. Have your works on paper always been so diverse? What inspires the different directions we see in this grouping?
I also draw based on my mood.. which is diverse. It sort of just depends on my mood. Sometimes I want to tantrum and sometimes my hand is more self possessed. Other times I need to figure out how to make something, which are the drawings that can be directly translated to 3-D. The thing about paper is that it's low stakes so you can explore anything on it, which is probably why it's so diverse.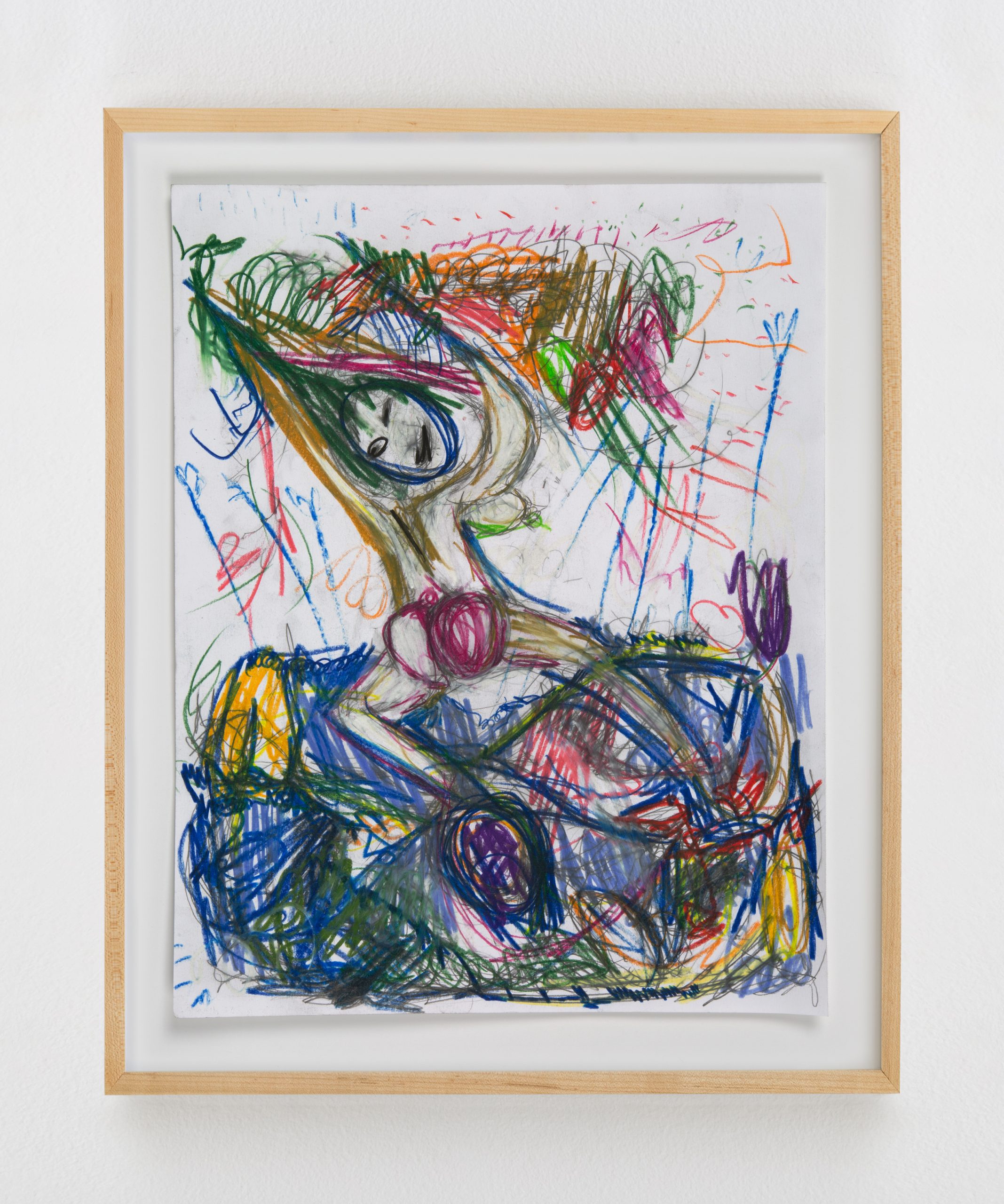 Inquire
One of the works is almost classical, the woman isn't at all distorted and is quite beautiful, almost Botticelli'esque, what is her relationship to the others?
For the drawing of Botticelli'esque lady and the blow-up-type lady I was thinking about different figurative styles and what happens when they're next to each other. The dewy blow-up lady was in the box because I was thinking about how I could translate drawings like that into colored clay on ceramic slabs, and what the forms would look like on 3 dimensional objects. I was going to put a box around Botticelli but then the paper turned into her box.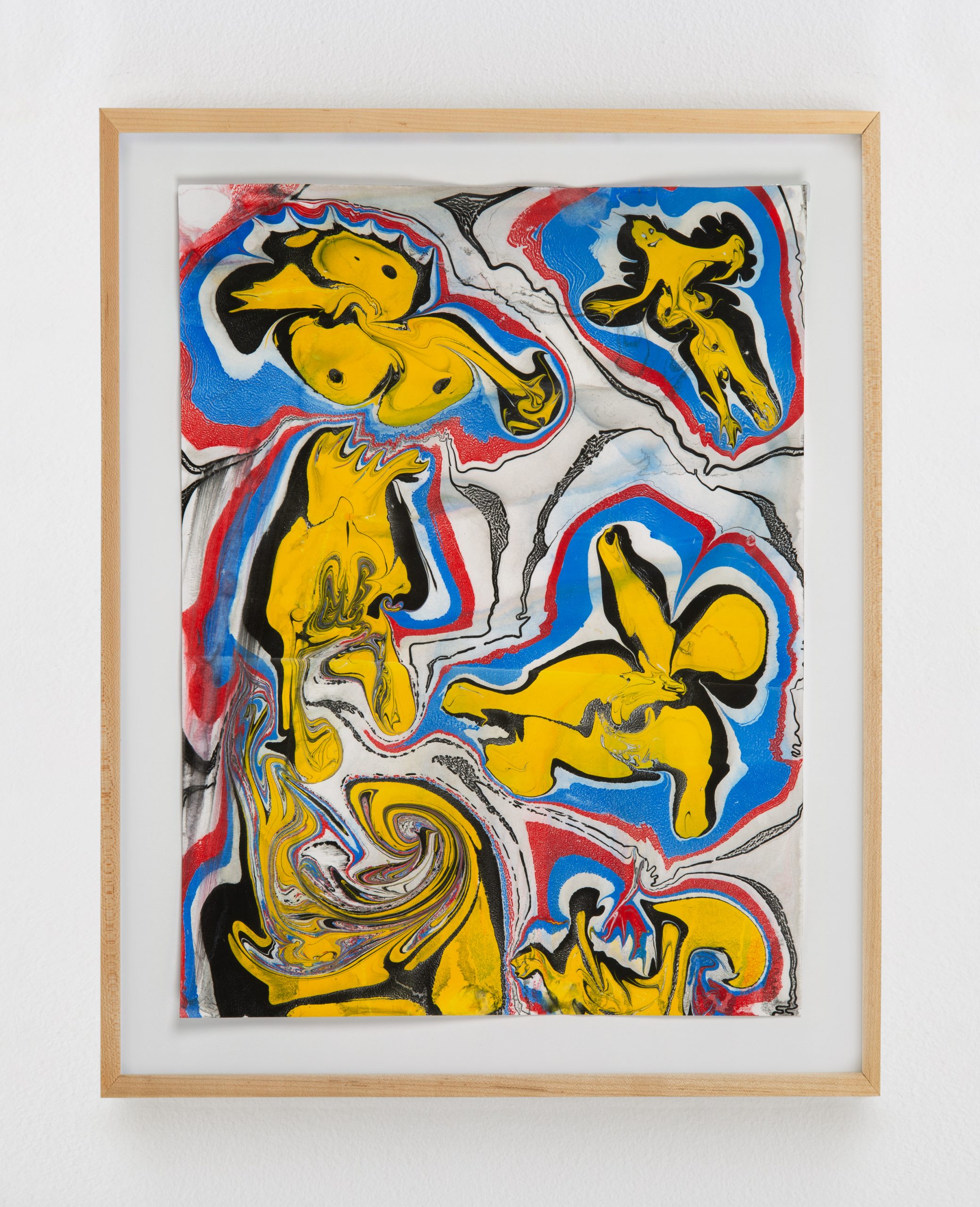 Inquire
Katie Stout
Katie Stout is regarded as one of the leading designers of her generation, her works have been featured in T Magazine, the New York Times, Apartmento, Artforum and numerous other publications. Her works have been widely exhibited in institutions ranging from the Anderson Ranch Art Center, to the Schloss Hollenegg in Austria, to the San Francisco Museum of Modern Art, where her work is included in the permanent collection. Katie's first solo exhibition was in Miami with Nina Johnson (then Gallery Diet) in 2015.