10 THINGS YOU SHOULDN'T MISS AT ART BASEL 2017
December 5th, 2017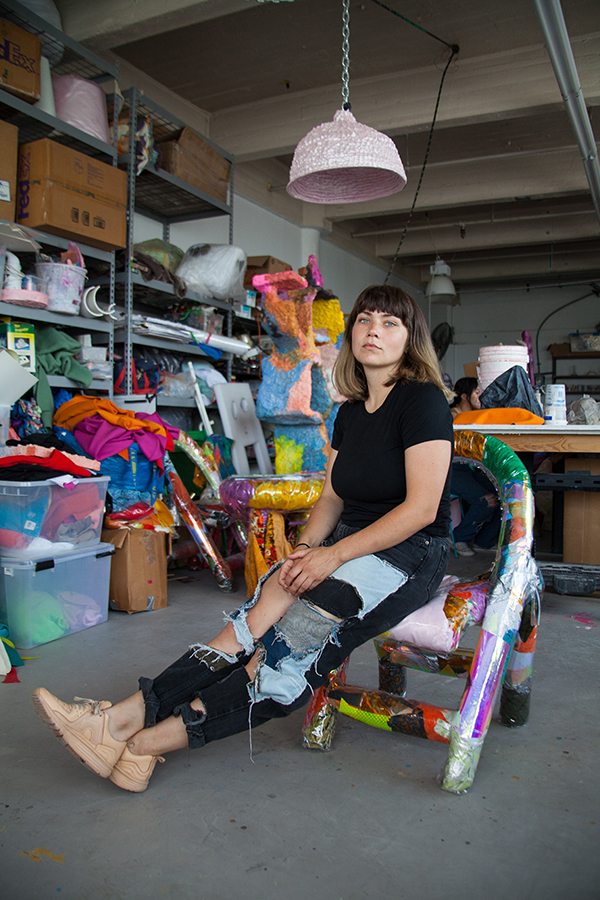 Since its inception in 2002, Art Basel Miami Beach has become the best known art fair in the country, with everyone and their dog flocking to the sawdust beaches of Miami to see what's new and next in art. The festival has spurred an outgrowth of additional fairs and parties that take place during the same week in December. Beyond the main fair, you can explore fairs like Design Miami/, NADA, PRIZM, Untitled, PULSE, Fair., and SCOPE, as well as additional exhibitions all over greater Miami. These include Es Devlin's installation at the EDITION hotel, the murals at Wynwood Walls, the third year of Jeffrey Deitch and Larry Gagosian's collaboratively curated exhibition, and many more. But with so many events demanding your attention, what should you populate your day planner with? Here are 10 exhibitions you shouldn't miss.
KATIE STOUT, "NARCISSUS"
Katie Stout will open a new exhibition, titled "Narcissus," at Miami's Nina Johnson Gallery. The work in "Narcissus" examines the female form through embroidered bodies set amongst classical design objects including a Venetian Moore lamp, a stool, a vanity, and a chandelier. Stout's work in this exhibition explores the relationship between the human body and furniture throughout history, as well as how individual fantasy plays into communal, domestic spaces.
"Narcissus" is on view from December 4 to January 6, 2018 at Nina Johnson Gallery.
To read full article click HERE