Germane Barnes on Design Miami's The Buzz!
September 30th, 2022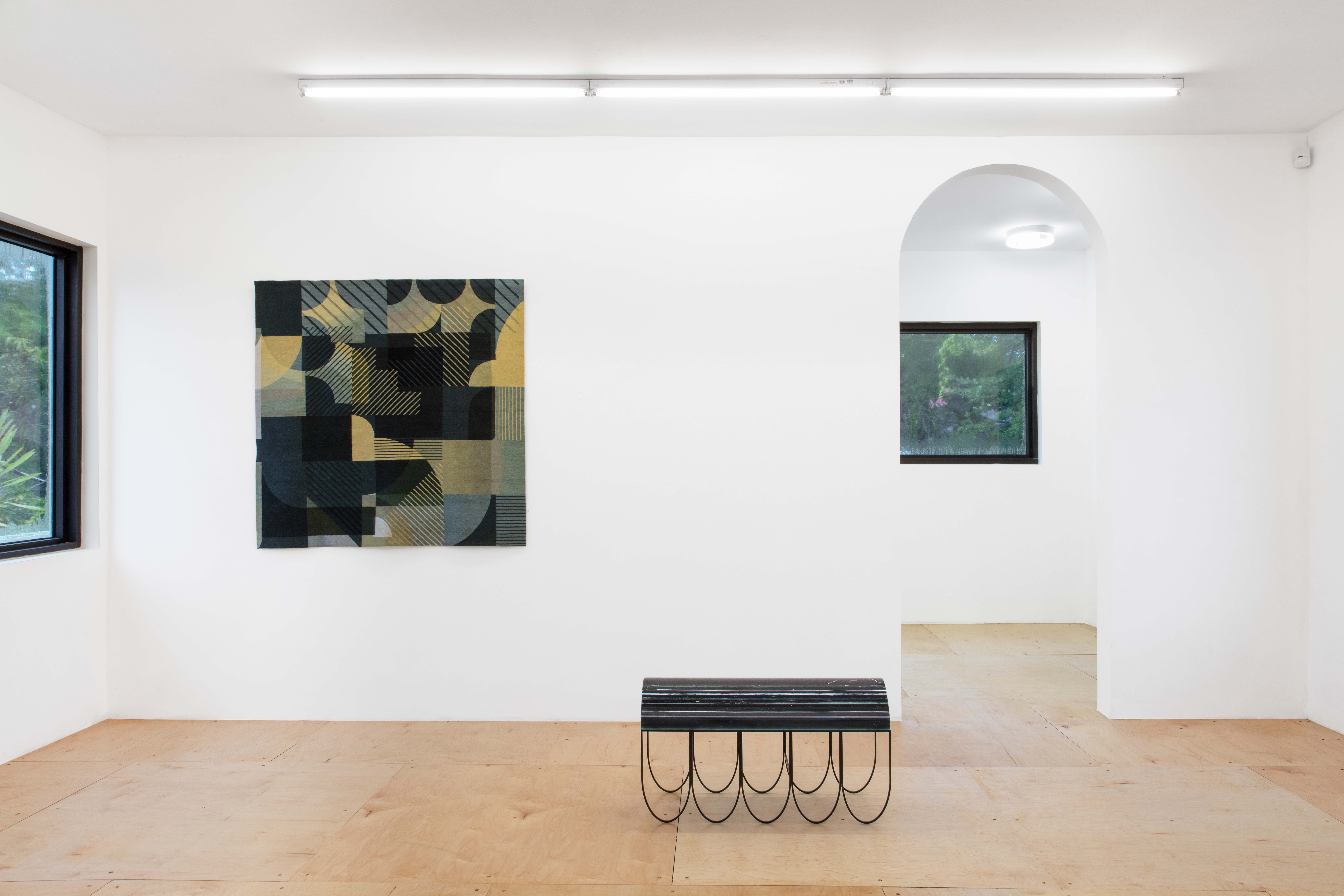 Design Miami's monthly, can't-miss roundup of design world news and inspiration
Yesterday, Miami gallery Nina Johnson opened Unsettled, a visually and narratively rich exhibition of new works from Germane Barnes. Known for hybrid objects and installations that interrogate the relationship between identity(s) and the built environment, the Miami-based architect-designer has unveiled a collection of tapestries, furniture, and works on paper that explore the theme of Black migration within the continental United States and abroad—the majority of which was made during his recent residency at the prestigious American Academy in Rome. Unsettled is on view through November 19th.
"I try the best that I can to center the people who are critical to development of cultural capital but who are often ignored and neglected." —Germane Barnes