6 Head-Turning Design Shows to Catch This June
June 13th, 2023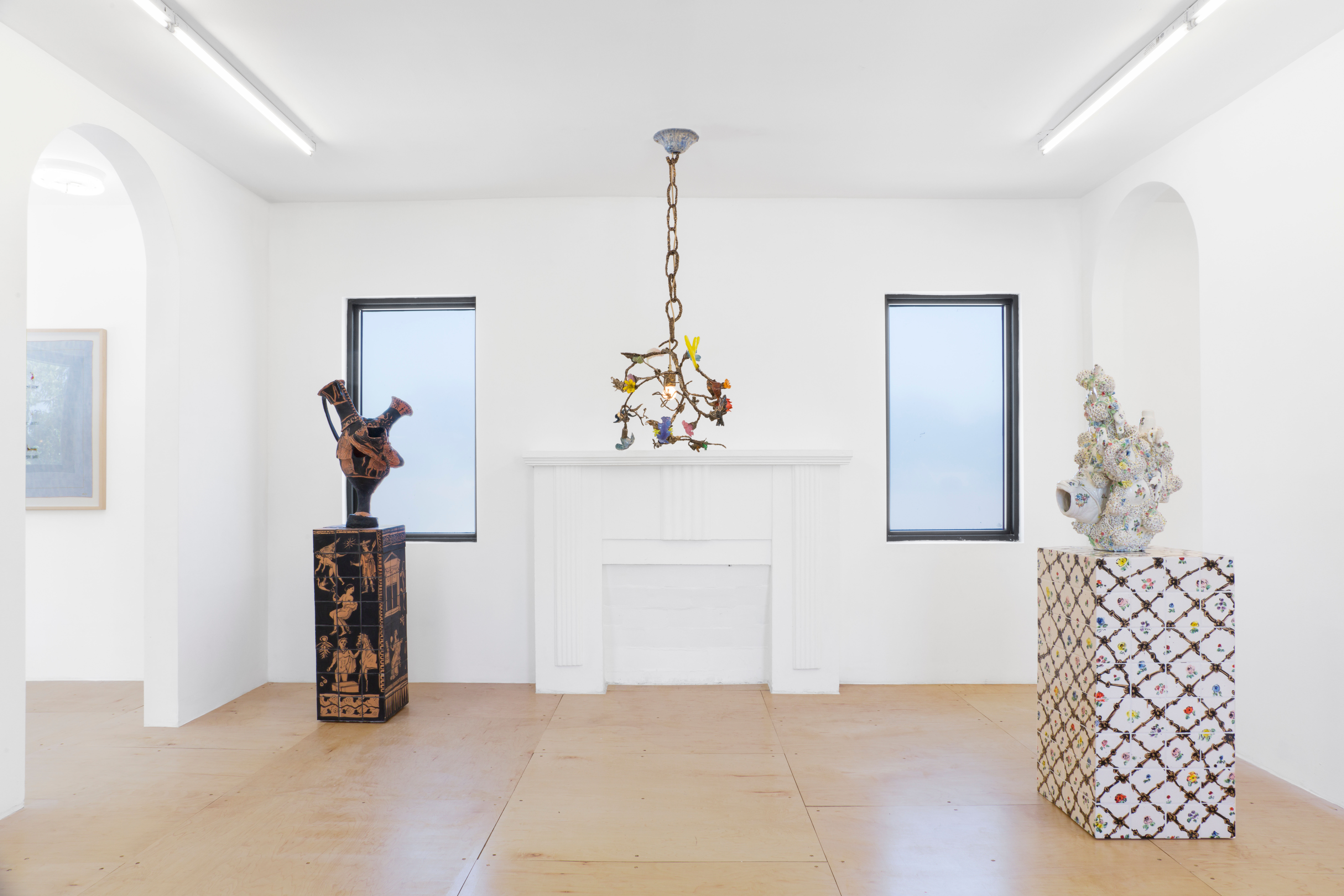 This June we're spreading our wings wide, seeing exhibitions on ancient glass, assemblages of contemporary craft in historic settings, and shows that playfully interrogate domestic mediums. The summer's amping up to be a wild ride. We hope you'll join us for the festivities.
'Saint Valentine' at Nina Johnson Gallery
Miami
Valentine's are as terrible as they are tender. The symbols for the day have been anesthetized by time but still very clearly represent the pain of love (think bleeding or punctured hearts, mischievous cupid with his sharp arrows, or Juliet's hopeless suicide). The saint himself was beheaded by the Roman emperor Claudius Gothicus (though he's often depicted sweetly with roses and songbirds). This melding of physicality and levity through mediums with domestic roots was the thesis for Nina Johnson's group show of new work by four female artists. Francesca DiMattio reinterprets the static narrative quality of ancient Greek amphora, but here occasionally eschewing representation for more abstract subject matter. Katie Stout finds where the ornate and unsightly meet in her perfectly malformed bronze, glass, and ceramic inventions. Elsa Hansen Oldham keeps the female tradition of communicating through embroidery alive with her hand-stitched characters, and Anna Betbeze makes paintings out of flokati rugs that both repulse and attract. Through July 29. —C.O.