8 Highlights From Miami Art Week
December 7th, 2017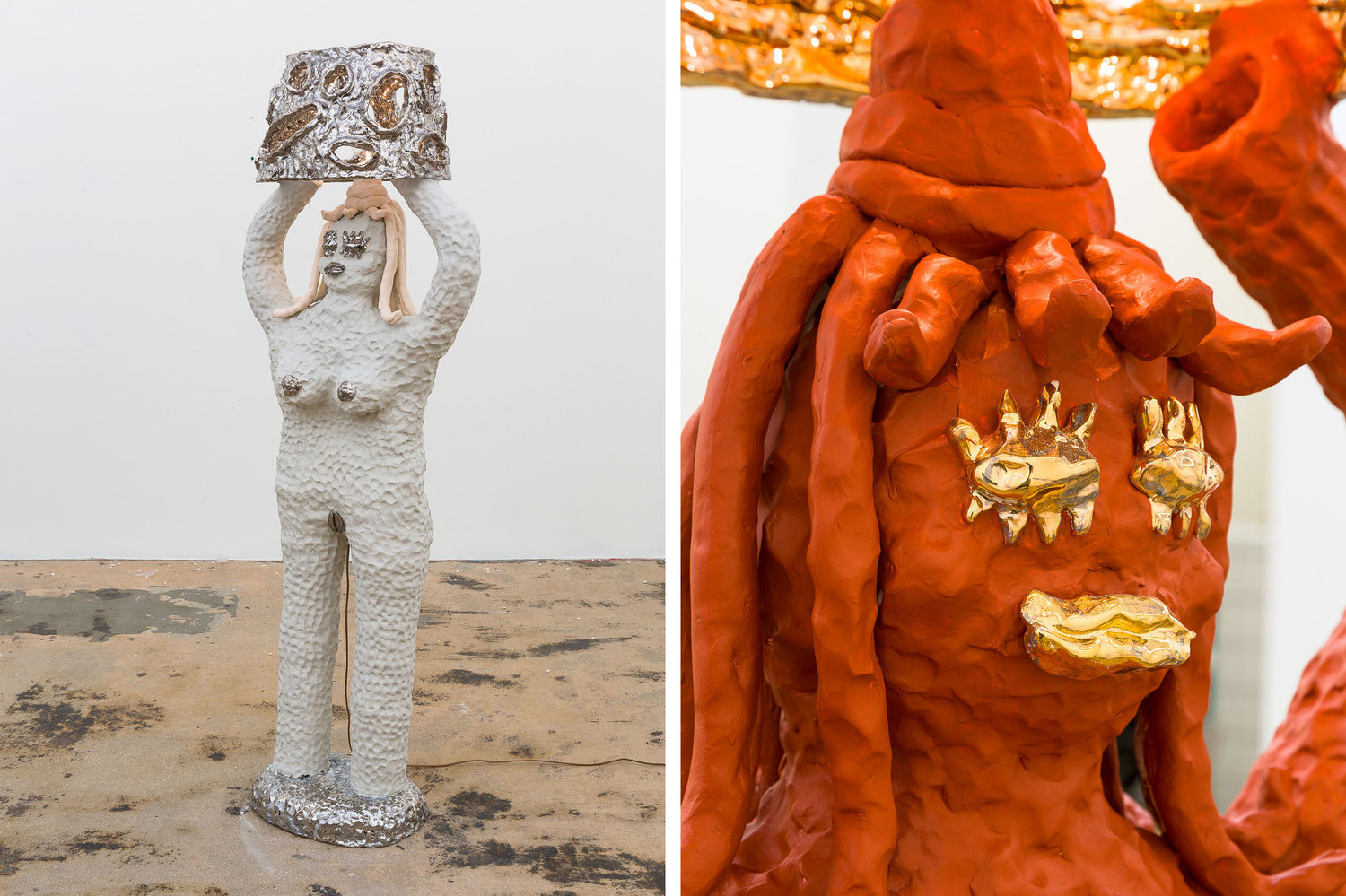 By Kat Herriman
With more than 20 fairs, countless parties and several off-site installations to explore, Miami Art Week is not for the faint of heart. This year, with the opening of ICA Miami, the relaunch of the Bass and Studio Drift's fleet of 300 drones flying by night, the whole spectacle felt as saturated as ever. Here, your guide on what not to miss — or, if you're not making the trip, the things to know about — in Miami.
...
Sculptures That Are Anything but Fragile
The first winner of the Ellen DeGeneres Design Challenge, the artist Katie Stout first made a name for herself with her woven eyeball rugs. This winter, Stout's work matures with her most impressive presentation to date. Following on the heels of her R & Company debut show, "Narcissus" at the Nina Johnson Gallery brings Stout's female forms to a new scale: life-size.
In the past, Stout created tabletop lamps and mirrors using intertwined ceramic ladies. Here, the works become floor-length objects that stand on their own, nipples erect, eyes open. Reminiscent of Nicola L.'s bodily furniture, Stout's work toys with function and expectation, especially as those ideas relate to women and the artist herself. "The title 'Narcissus' is a play on how the ladies are inadvertently self-portraits, the idea of accidental self-reflection and the clichéd analogy of women being equated to flowers," Stout says. "This is why none of the women are delicate." In fact, Stout encourages people to interact with her work. Not only are her sculptures touchable; in some cases they are seats.
To read full artickle click HERE