Abby Manock: Santa & the City of Now
September 6th, 2011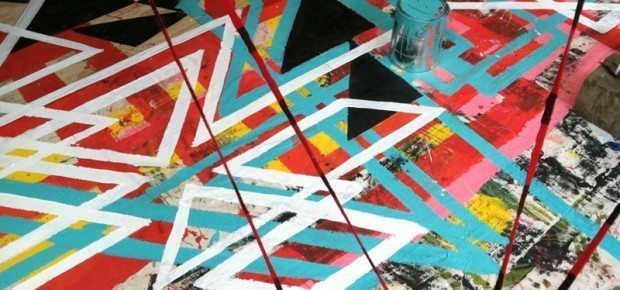 Abby Manock has set up a fall residency at the Shelburne Art Center. For their part, the Center is crafting a space for Manock, in a room dubbed the "Fish Bowl" due to its span of mosaic-lined windows facing the Center's courtyard. "We had the idea that students and visitors can watch Abby as she works," notes Executive Director Sage Tucker-Ketcham regarding the choice of studio. The design for Manock's work is spontaneous and expansive, and incorporates re-purposed objects, like cardboard, among others, respectfully. Manock's style ranges from drawings and sculptures to large-scale, interactive, and game-like performance projects that encourage viewer's participation and collaboration..
Abby Manock: Artist-in-Residence Project, September 6 – November 4, 2011
Shelburne Art Center – 64 Harbor Road, Shelburne VT 05482
Opening Friday, October 21,2011 5pm-8pm. Performance 7pm, sharp!