Anna Betbeze Turns Distress and Destruction Into Art
January 17th, 2017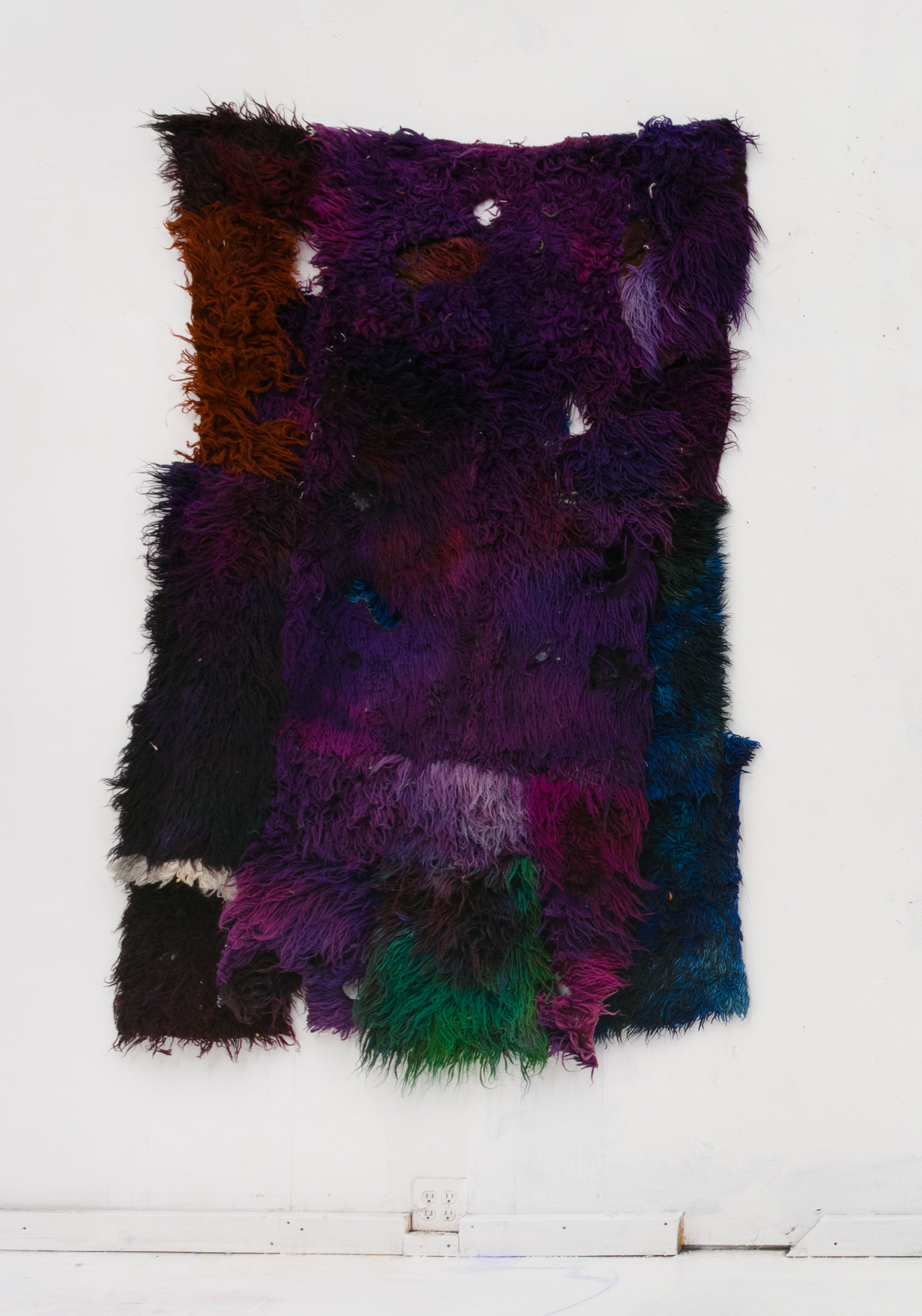 Anna Betbeze wants you to see her sweat. Her pieces — burnt and distressed pieces of fabric, canvas, and even carpets — are riddled with the evidence of her often harsh and violent technique. The result is more than just the sum of their resultant parts; Betbeze's work is a receptacle and a stage for a process that juxtaposes destruction and creation.
Later this week, Nina Johnson Gallery (formerly Gallery Diet) will show pieces crafted in the same vein as her previous work, along with new drawings made with burnt paper, shown for the first time, in an exhibition titled "Hot Fruit."
"The new works are fractured, cobbled together from parts. They have a off-kilter, dissonant quality," the artist told New Times as she prepared for the opening of the show. "[It's] a continuation of my work with tactile, color field paintings, works that are between painting, sculpture, and architecture."
Drawing from disparate strains of contemporary art, Betbeze's style fuses an Arte Povera sensibility with brutalist tones. A prime source of inspiration for Betbeze is the work of Robert Morris, whose penchant for soft sculpture and its resulting negative space pervades her work. Yet her pieces have a threadbare feel that extends to their presentation. Most of her work is nailed to the wall in a way that not only highlights the relationship with the gallery but also creates a dynamic negative space with the wall behind it. The works' large and imposing size is meant to envelop the space and illicit a strong visceral reaction.
To read the full article in The Miami New Times, click here