Announcing the Co-Representation of Rochelle Feinstein
September 13th, 2022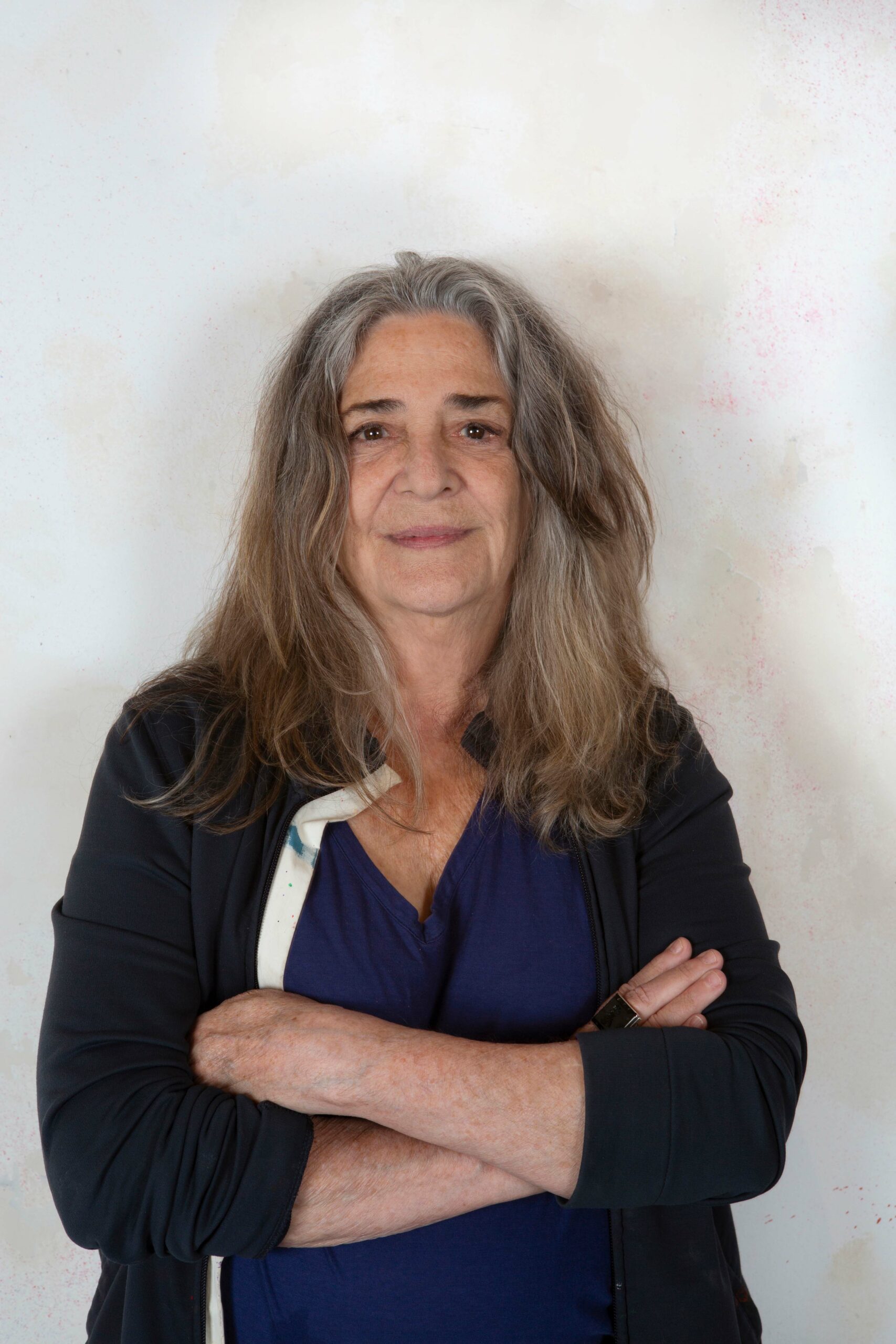 Bridget Donahue, Hannah Hoffman, Nina Johnson, Candice Madey, Galerie Francesca Pia and Campoli Presti are pleased to announce the co-representation of Rochelle Feinstein. This announcement follows the successful completion of You Again, a historic exhibition of Feinstein's work across all six galleries.
Feinstein's three-decade long practice serves as a defining influence on contemporary painting and abstraction. With an ever-evolving approach, Feinstein pushes against tenets of modernism with vigorous humor and a materially expansive definition of painting. Her visual lexicon is often deceptively bright and cheery, using abstraction as a vehicle to critique and reflect ongoing cultural conditions. While Feinstein's oeuvre is thematically expansive – with references as vast and varied as Michael Jackson, the 2008 financial crisis, and multiple Presidential dalliances in The Wonderfuls – she consistently adheres to a guiding ethical worldview and a palpable commitment to painting and its lengthy history.
"I try to do everything in painting," Feinstein told T Magazine in January, 2022. She sees painting as inclusive of drawing, photography, sculpture, video, installation, and printmaking. Each discipline weaves in and out of her catalog. Stitches of yarn, cut up Amazon delivery boxes, and other unexpected textural choices throughout her work call to mind the invisible force of human labor behind every material object we interact with.
Within the complexities of Feinstein's practice is her exceptional role as an educator. First at Bennington College, then, from 1994 at the School of Art, Yale University, generations of artists continue to credit her as having an outsized impact upon their work. Feinstein views herself as a catalyst, who is engaged in "a decades-long period of meaningful exchange" that connects her to an evolving legacy of art practices as rich and historic as painting itself.
For a practice as manifold as Feinstein's, it feels appropriate to call for six distinct galleries to represent decades of her work. With her own artistic practice of questioning hierarchies and resisting linear progression of styles and subjects this new, radical model adds yet another layer of conceptual symmetry between her work and this co-representation.
Throughout You Again, each participating gallery pooled a percentage of sales to be evenly split between the six venues. With the plan to continue a shared model, Bridget Donahue, Hannah Hoffman, Nina Johnson, Candice Madey, Galerie Francesca Pia and Campoli Presti are pleased to join as a network of support, partnering with an artist uniquely able to be exhibited in this way.
Born in 1947, Rochelle Feinstein is a longstanding and deeply respected member of the New York art community. A major survey exhibition of Feinstein's work originated at the Centre d'Art Contemporain, Geneva (2016), and subsequently traveled to Städtische Galerie im Lenbachhaus, Munich (2016), Kestnergesellschaft, Hannover (2017), and the Bronx Museum of the Arts (2018-2019). Other solo exhibitions have taken place at Kunsthaus Baselland (2018) and the Radcliffe Institute for Advanced Study, Harvard University (2012). Feinstein is Professor Emerita of Painting and Printmaking, Yale University (2017). Among her numerous accolades, she is a recent recipient of the prestigious Rome Prize Jules Guerin Fellowship in Visual Arts, American Academy in Rome (2017-2018). Her work is in museum collections including the Museum of Modern Art, New York; Amorepacific Museum of Art, Seoul; Städtische Galerie im Lenbachhaus, Munich; the Pérez Art Museum, Miami; and the Mount Holyoke College Art Museum.