Art Basel Honors Jonas Mekas
June 16th, 2016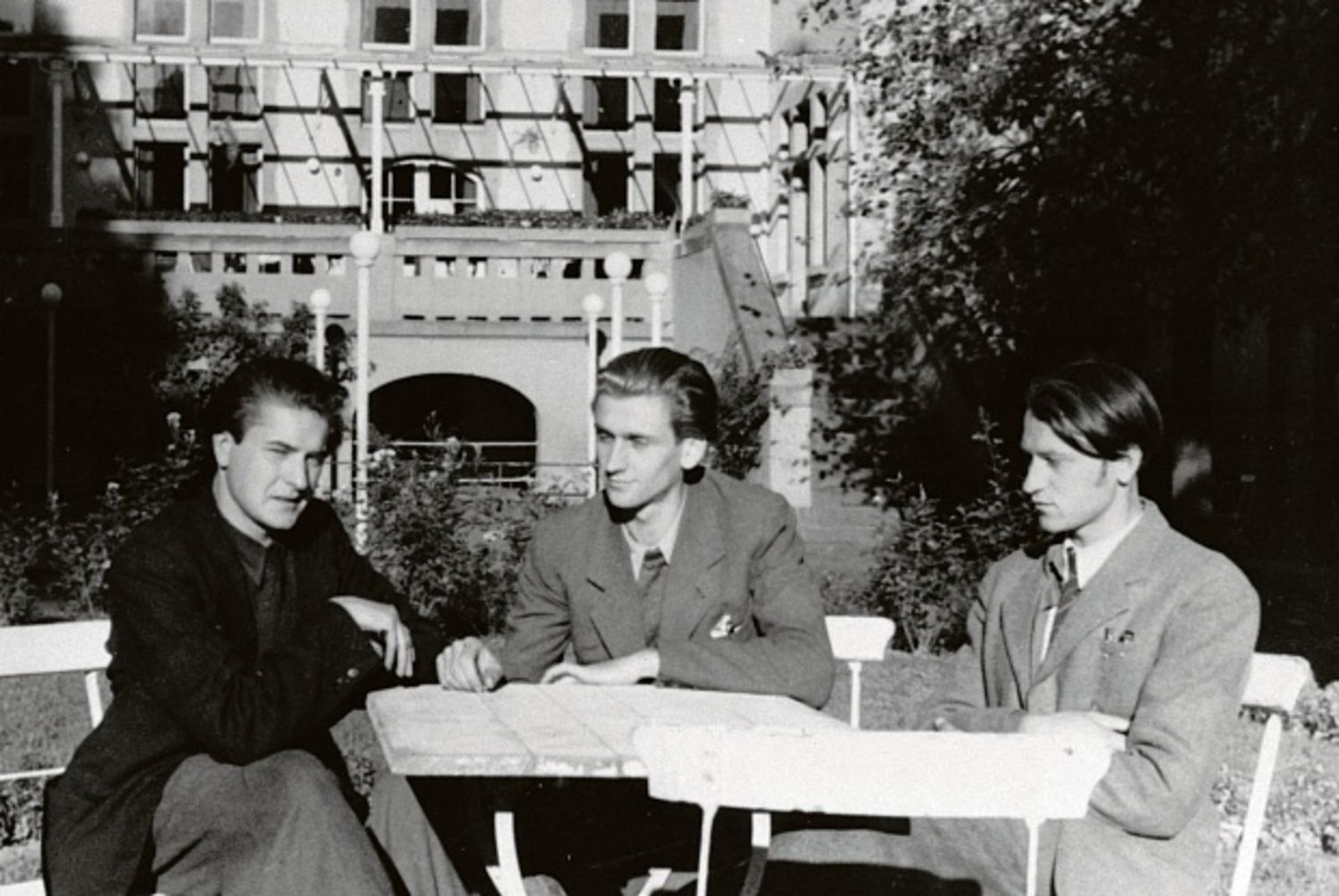 "In my life and work, I choose to celebrate the beautiful. I've seen enough horror, so why put it in films or on paper?" asks the nonagenarian artist Jonas Mekas, also known as the "godfather of avant-garde cinema". "Others concentrate on the dark, depressing aspects of humanity—and there's a lot to document because humanity today is pretty horrible. But there are still fragments of paradise around us and we have to keep them alive. That is my responsibility. That is simply what I do."
Born on Christmas Day in Lithuania, amid the turmoil of inter-war Europe, Mekas has led an extraordinary life. "It's a complicated story," he says, with a shrug that is almost audible. After joining the resistance during the Second World War, he and his brother Adolfas had to flee their homeland but were caught by the Nazis and taken to a forced labour camp in Germany. After the war, they spent "four or five years in a displaced persons camp", says Mekas, describing it as a "very similar situation to today".
"There wasn't much to do" in the camps, so Mekas used his camera to "record life", capturing the melancholy of displacement as well as random moments of joy. A selection of the photographs is on show at Art Basel with James Fuentes, priced at $10,000 each in an edition of five. "They are a unique record, because not much exists from those camps," Mekas says. "It's a glimpse into the realities of that period."
In 1949, the International Refugee Organization brought the brothers to New York, where they settled in Brooklyn and quickly became enmeshed in the avant-garde film movement: "We got involved immediately and totally. It's a magnificent obsession," says Mekas, who will be in conversation this week with Bernd Scherer, the director of the Haus der Kulturen der Welt, Berlin.
A pivotal figure in the downtown arts scene, Mekas was a catalyst for other artists, including Andy Warhol, whom he inspired to make films (Mekas operated the camera for Empire (1964), Warhol's eight-hour meditation on the Empire State Building). And he was on first-name terms with the former First Lady Jackie Kennedy, who asked him to tutor her children in film and photography.