At New York's Independent art fair, an older generation of photographers takes the spotlight
May 6th, 2022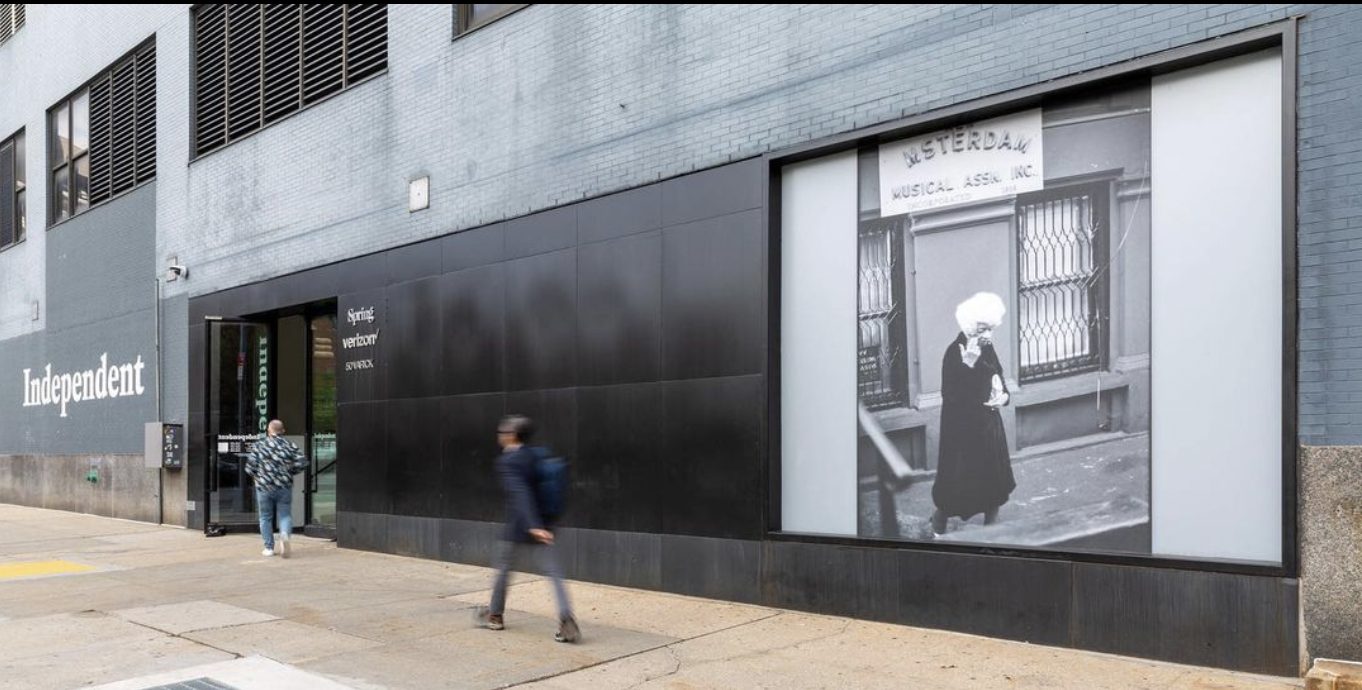 By Benjamin Sutton
Before even entering the Independent art fair, which is back at Tribeca's Spring Studios after decamping to the Financial District in 2021, visitors get a taste of one of the great strengths of this year's fair: an arresting, decades-old photograph by an under-recognised artist. In this case the artist is Martine Barrat, a French, New York-based photographer now in her late 80s whose black-and-white photograph of a reveller leaving Harlem's Amsterdam Music Club early one morning in 1982 has been printed onto one of the building's exterior windows.
Just inside the fair, Miami-based gallery Nina Johnson has a solo stand of Barrat's photos (priced between $12,000-$32,000), most of which capture New York City street scenes in the early 1980s. Many of the images have the composition, candour and spontaneity of classic street photography, but there is also a degree of familiarity, grandeur and even performance in some that evokes Dawoud Bey's seminal Harlem, USA series of a few years earlier. Or, as Yves Saint Laurent once said of Barrat's work, "This photographer has a special eye, an eye that sees from the heart. She knows how to capture the unique moment that says it all."
Nina Johnson's stand is one of more than a half-dozen at Independent devoted in part or entirely to photographic works made decades ago by artists who are not (yet) household names. As fair co-founder Elizabeth Dee sees it, these types of presentations, which add to and complicate art historical narratives, are possible in part because the fair's audience arrives already extremely well informed. "We assume everyone knows everything, and our challenge is to show them something new," she says.