Awol Erizku Makes Headlines with Back-to-back Shows
March 23rd, 2017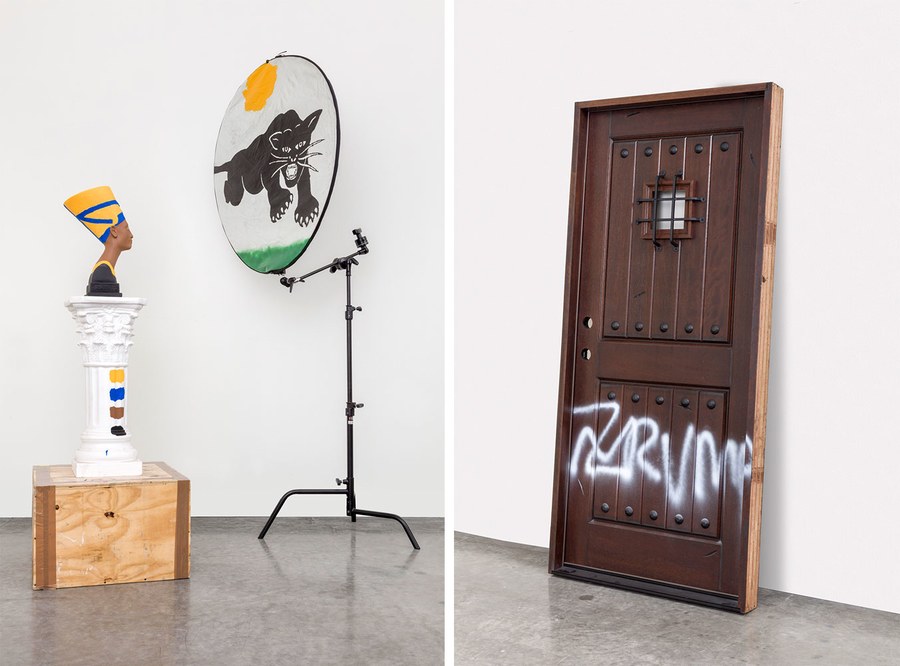 Artists have been responding in spades to the election of Donald Trump as US president. Last week, Ben Brown gallery opened and sold out a London show of new works by the Ethiopia-born American artist Awol Erizku, who recently shot to fame with his photograph of the pregnant Beyoncé. The artist's bold new works in Make America Great Again (until June 2) include familiar imagery — such as the black panther — to highlight issues of racial discrimination, as well as urban slang motifs — the number 12 to represent the police, for example ($5,000-$40,000). "I'm a Muslim, I'm black and I live in California, so a lot of my friends are Mexican. I made the works as [Trump] was rising to power," Erizku says.
He is understandably wary, hence his hesitancy about deeming his London show unequivocally anti-Trump despite its title. Erizku emphasizes that his exhibition is not simply a lampooning of America's new president. Instead, it is a wider meditation on a nation whose values are under siege and, also, a celebration of the values that Erizku believes really do make America great. Broadly, Erizku had been thinking about some of the concepts in the show for a couple of years. As the 2016 presidential campaign began to veer down its historically bizarre track, those ideas immediately took on a clearer, tangible form.
LA based artist, photographer, musician and DJ, Awol Erizku, who became famous with his photograph of a pregnant Beyoncé, has achieved a sell out in his first exhibition of paintings and sculpture in Europe, "Make America Great Again", which opened at the Ben Brown Fine Arts in Mayfair last week. Using spray paint on found materials – an American flag, a prison door, plywood and corrugated metal – the works, full of charged political metaphors and a cross stylistically between Jean-Michel Basquiat, David Hammons and Banksy, were priced at up to $40,000 each. "He's going to be an artist to watch," said a delighted Brown.