Bhakti Baxter and Christy Gast in South Florida Cultural Consortium Show at MOCA North Miami
July 6th, 2017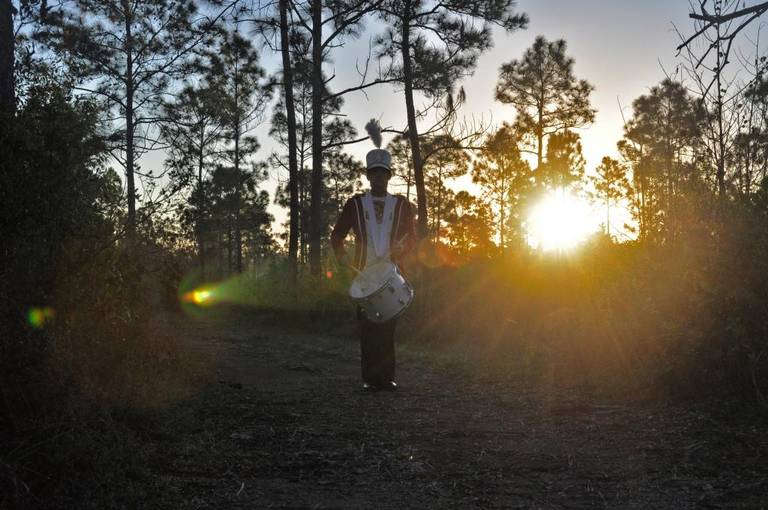 If you're interested in the art of here & now, you need to see this show
BY ANNE TSCHIDA
Special to the Miami Herald
The piece is an excellent introduction to the varied works on exhibit inside the museum. All were made by artists who have won South Florida Cultural Consortium grants in 2014 and 2016. Established in 1988, the Consortium is the largest regional, government-sponsored granting program in the nation and includes five South Florida counties. Artists receive $15,000 and $7,500 awards to do whatever they want with their art-making.
The exhibit serves as a snapshot into the kind of contemporary art being created in the region, with winners coming from diverse origins (and generations and genders) and reflecting the aesthetics and the topics relevant today in this teeming tip of the Florida peninsula. The genres cover the bases: installation, sculpture, photography, video and painting, made by 25 artists.
So what is relevant in South Florida today? Our fragile and strained environment, for one. As Anaya vividly depicted with his floating coffins, our relationship with sea levels and tropical storms puts us in a precarious position.
Christy Gast needs little introduction to those familiar with the art scene here; her critically well-received installations and videos focused on environmental issues entwined with social ones include a lost man's cave camp in Utah, the crumbling dikes of Lake Okeechobee, and for this show "War Drums." She filmed this in one of the last pine forests in Miami-Dade, which is also near a decommissioned nuclear base. Periodically, figures appear playing a drum, a military beat imposed on the disappearing landscape. The beautifully shot video is almost a quiet nod to the inevitable clash.
Miami-based artists Bhakti Baxter and Odalis Valdivieso also have almost two-toned works that are rendered beautifully.
Baxter is well-known for his sculptures, sometimes created from found objects and addressing issues about the distressed eco-system and our troubled connection with the water around us. He has a couple of anthropomorphic sculptures displayed in the galleries, but the black-and-white, geometric Mylar painting seems to flow, hitting just the right calm and uneasy note. Valdivieso, a native of Venezuela, brings a bit of her country's abstract geometric heritage with her, but in her grouping of gray-and-white abstract panels, over which she has placed several small paintings with a splash of color, she has made a hybrid work born in Miami.
To read the full article in The Miami Herald, CLICK HERE.