Bhakti Baxter Discusses First Light
November 1st, 2016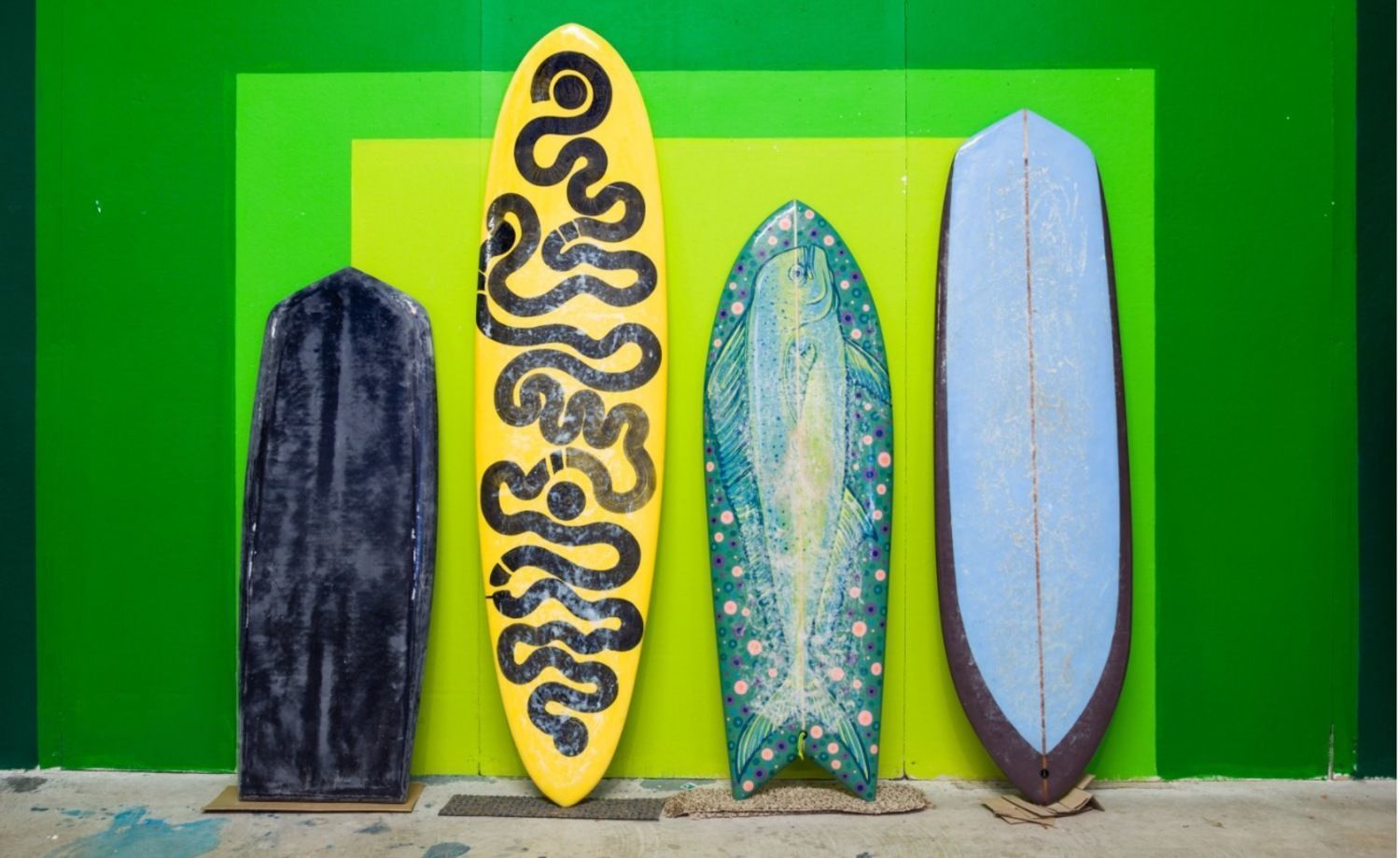 Water and humor are central themes in Bhakti Baxter's First Light, the artist's third solo exhibition, opening today at the contemporary art space Nina Johnson. The show features a new series of Baxter's water-based drawings, handcrafted surfboards, and bug-eyed and eyeless "coco locos" — character sculptures created with detritus gathered during canoe trips on Biscayne Bay.
First Light represents the latest chapter of Baxter's long art career in Miami. The artist has been active in the local scene since the 1990s, running alternative art space the House with Daniel Arsham, Martin Oppel, and Tao Rey. Today, the Institute of Contemporary Art and Pérez Art Museum are among the institutions that have his wall sculptures, paintings, and installations in their collections.
The New Times spoke with Baxter just after he finished installing the exhibition. His full interview with the New Times can be read here.