Charley Friedman Featured in Terremoto
January 29th, 2015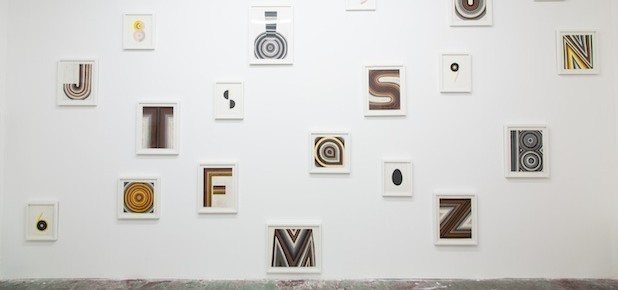 Western Code is Charley Friedman's third solo exhibition with Gallery Diet. The artist, who is currently dividing his time between Lincoln, NE and Brooklyn, NY finds the commonalities amongst cultural, intellectual and religious divides through humor. His practice moves fluidly across media manifesting as large-scale public sculpture, photography, video and drawing.
The themes in my new body of work reflect my preoccupations with how individuals, nations and cultures form and transmit ideas and values. How we perceive each
other and ourselves and how we invent systems to categorize our own egocentric worldview. The work is anchored in a particularly American or First World idiom: Pop, Minimal with a dash of Consumerism.
About Charley Friedman
Charley Friedman is a Pollock-Krasner grant recipient, two-time Rema Hort nominee, and Smack Mellon "Hot Picks" artist. Friedman has exhibited and performed at numerous galleries and institutions including PS1/MoMA, The Queens Museum, Gallery Diet, The Fabric Workshop, Volta NYC, Pulse Miami, Barbara Mathes Gallery, Jack Tilton Gallery and Lehman College. Selected publications include: The New York Times, Wall Street Journal, The Miami Herald, Art Info, GQ Italia, Salon, Art Info, El Nuevo Herald, Flavorpill.com. Mr. Friedman is in the collections of: The Brooklyn Museum, New York Public Library, Stanford University, Sheldon Museum of Art, Karen and Robert Duncan, Gordman Collection and Goldman Collection, to name a few. In the fall of 2014, his work appeared on Louis CK's television show "Louie". He received his Masters of Fine Arts from The School of the Museum of Fine Arts, Boston/Tufts University (96) in addition to The Skowhegan School of Painting and Sculpture (95).