Emmett Moore, Design Miami
December 3rd, 2014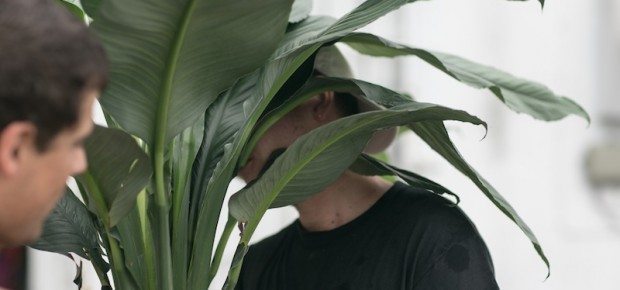 Gallery Diet is delighted to announce Emmett Moore's participation in Design Miami 2014. This event marks the fair's first exhibition by a Miami-based designer as well as its first collaboration with a Miami-based gallery. Each year, Design Miami brings together the most influential collectors, gallerists, designers, curators and critics from around the world in celebration of design culture and commerce.
Moore is a recent RISD graduate who lives and works in Miami. His designs are inspired by the varied textures of the tropical city and its rough industrial neighborhoods: the intermingling of tropical fantasy, nostalgia, urban ephemera, sweat, and sex. The objects presented in the booth play with materiality, geometry, and a digital design process via a fully customizable set of functional elements. Each modular form can be mixed and matched to create new designs including shelving, seating, screens, planters, and tables. At the heart of this series is an interest in reconstituting versions of objects—using their original material and geometric qualities to create functional modules for furniture.
Emmett Moore is a Miami native who attended DASH and is now represented by Gallery Diet. His works have been exhibited at the Perez Art Museum Miami, the Bass Museum of Art and Locust Projects.
Download PDF HERE
Press
Indulge Magazine
Miami New Times
Complex
Ocean Drive
Eye On Design