Fabienne Lasserre in residency at Dieu Donne
June 7th, 2013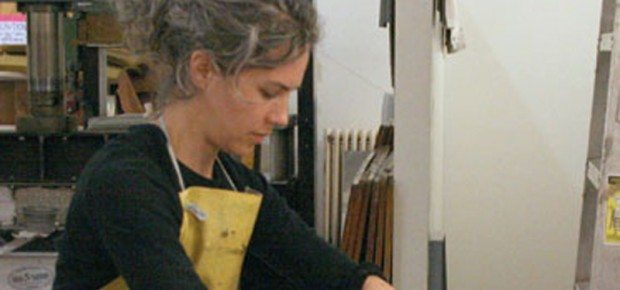 Dieu Donné is pleased to be working with the 2011-2012 Workspace Program residency artists: Firelei Báez, N. Dash, Fabienne Lasserre, and Saul Melman.
Established in 1990, the Workspace Program provides annual residencies to New York State emerging artists to create new work in handmade paper. The program encourages emerging artists to explore the creative possibilities inherent in the hand papermaking process, to develop this medium as a contemporary art form, and also promote the work produced in residency.
The Dieu Donné Workspace Program residency includes introduction to the medium and process, 5 days in the studio with a dedicated papermaking collaborator, 2 papermaking workshops, an exhibition opportunity in the Dieu Donné ground floor gallery, and digital documentation of all the work created during the residency.
The collaborations and the finished artwork are documented by photography and video and included in the Dieu Donné archive for study by artists, students, collectors, and curators. The artist owns all artworks produced during the residency; however, each artist is asked to donate two pieces to the Dieu Donné Archive of Paper Art. The archive is used as a study collection and for exhibition purposes. Dieu Donné presents exhibitions in its gallery and curates off-site exhibitions of paper art, in which Workspace artists are often included.