Gallery Diet in NY Times Style Magazine
November 17th, 2011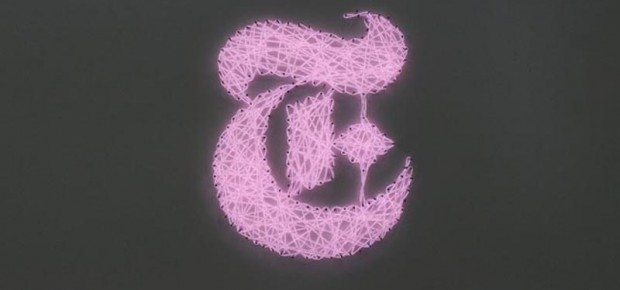 The Place | Florida, Part Five
TRAVEL by Abby Aguirre
November 17, 2011
MIAMI BEATS
Miami remains a dance-music town, but its most thriving clubs are nowhere near the South Beach strip. To help navigate a boom in new clubs on the mainland, Otto Von Schirach, the Little Havana-born D.J., musician and unofficial king of Miami's electronic underground, shares some of his favorite haunts.
1. The Vagabond (30 Northeast 14th Street; 305-379-0508), a downtown club low on flash but high on musician cred, books a true Miami mix, from electro to Latin to indie rock.
2. Eve (1306 North Miami Avenue), a Wynwood club with three separate stages, hosts some of the best hip-hop shows in town.
3. Grand Central (697 North Miami Avenue; 305-377-2277), a former railroad station converted into a midsize club with an excellent sound system and a large L.E.D. screen, produces raucous weekend parties.
4. Awarehouse (550 Northwest 29th Street; 305-576-4004), a 20,000-square-foot art gallery and performance site in the heart of Wynwood, often hosts a bacchanal to coincide with the Second Saturday art walk.
5. The Electric Pickle (2826 North Miami Avenue; 305-456-5613), another Wynwood gem, is run by two D.J.'s who also own a gourmet pickle company. Go for the dance parties, stay for the Dirty Pickle, a gin martini made with the owners' pickle juice.
6. Sweat Records (2826 North Miami Avenue; 786-693-9309), next to the legendary punk club Churchill's Pub, supplies local D.J.'s with new and used LPs and holds in-store events several times a week.
VISUAL CUES
CM Guerrero
Mera Rubell, one of the world's premier art collectors, moved her family's contemporary collection to Miami in 1993, long before a certain annual fair made it the unlikely art capital it now is. Here, Rubell shares some of her favorite art spaces in the city.
1. De la Cruz Collection (23 Northeast 41st Street; 305-576-6112) is a three-story, 30,000-square-foot space in the Design District that houses contemporary and conceptual works from the impeccable personal collection of two of Florida's most celebrated and prominent collectors, Rosa and Carlos de la Cruz.
2. The Margulies Collection (591 Northwest 27th Street; 305-576-1051), Martin Margulies's extensive collection of contemporary and vintage photography, video, sculpture and installation, housed in a large, newly converted warehouse in Wynwood, includes pieces by Miro and Noguchi.
3. Gallery Diet (174 Northwest 23rd Street; (305) 571-2288), also in Wynwood, produces solo and group exhibitions by young international artists, including the performance artist and photographer Clifford Owens, whose work will be on view Nov. 19 through Dec. 22.
4. Fredric Snitzer Gallery (2247 Northwest 1st Place; 305-448-8976), around since the 1970s, has consistently curated relevant shows and made international stars of local Miami artists, like Hernan Bas and Naomi Fisher.
5. Dorsch Gallery (151 Northwest 24th Street; 305-576-1278), founded by Brook Dorsch and Tyler Emerson-Dorsch, promotes the work of both established and young talent. Recent shows have included video and sculpture by Cheryl Pope and oil paintings by Raymond Saa.
6. Locust Projects (155 Northeast 38th Street, No. 100; 305-576-8570), a nonprofit artist-run exhibition space in Wynwood, is one of Miami's foremost venues for experimental and installation art, featuring photography, video, sculpture, drawing, painting and digital media.