Germane Barnes in Design Dispatch
July 26th, 2023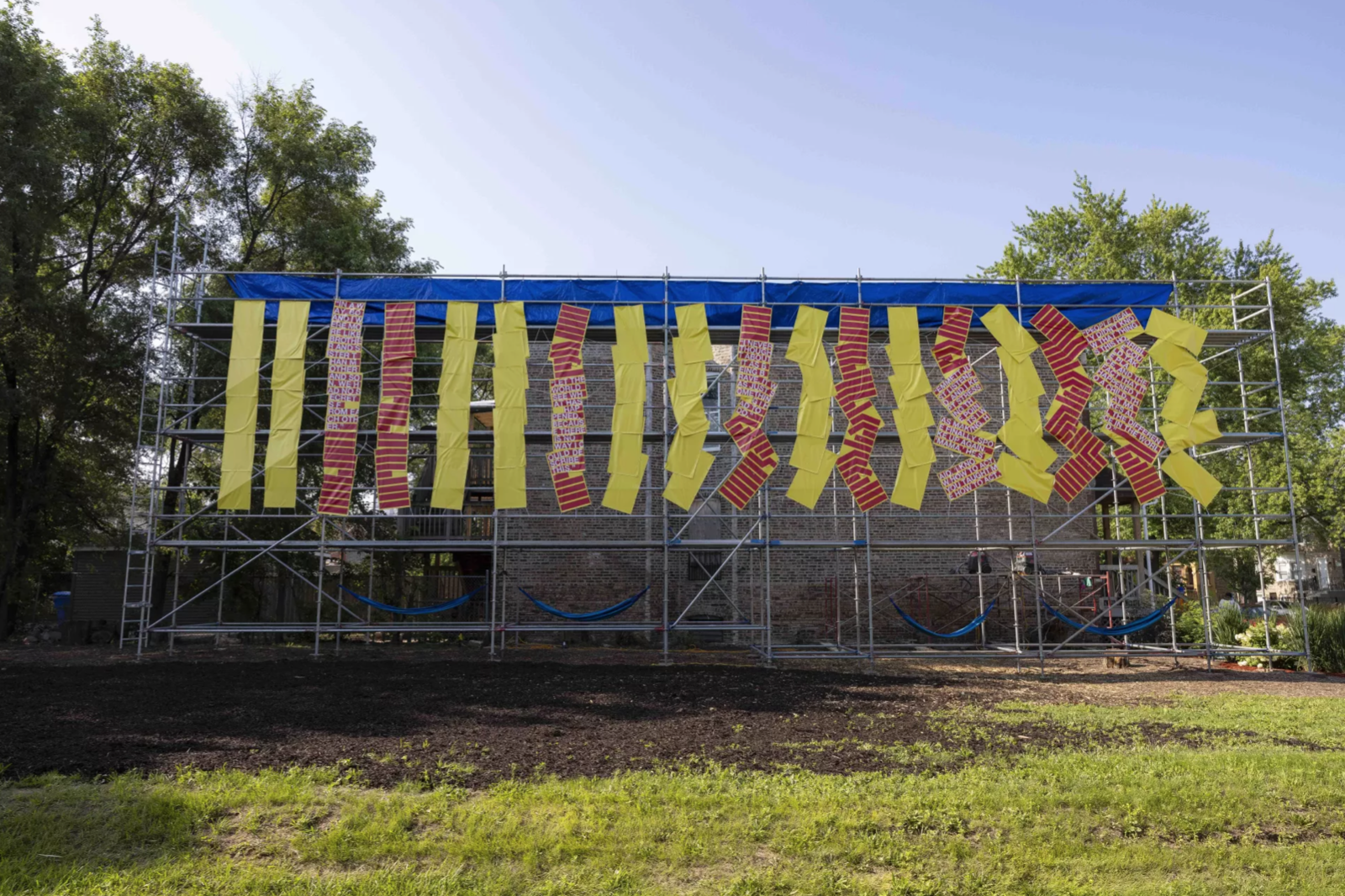 Simon de Pury Highlights Top Design Talents, and Other News
Our daily look at the world through the lens of design.
BY THE EDITORS 
The Design Dispatch offers expertly written and essential news from the design world crafted by our dedicated team. Think of it as your cheat sheet for the day in design delivered to your inbox before you've had your coffee.
Germane Barnes completes a poignant installation honoring Emmett Till in Chicago.
Chicago nonprofit organization Blacks in Green commissioned Germane Barnes, founder of Studio Barnes, to create an installation titled Be Careful, I Always Am to honor what would have been Emmett Till's 82nd birthday. The installation, unveiled on July 23, accompanies exterior renovations to Till's childhood home, which will serve as a cultural house museum after restoration efforts finish in 2025. The three-floor scaffold installation incorporates yellow and red segments, representing Till's favorite comic series, Superman, along with archival texts, conveying the tragedy and importance of Till's story.