Highwaymen at Charles Moffet
August 5th, 2021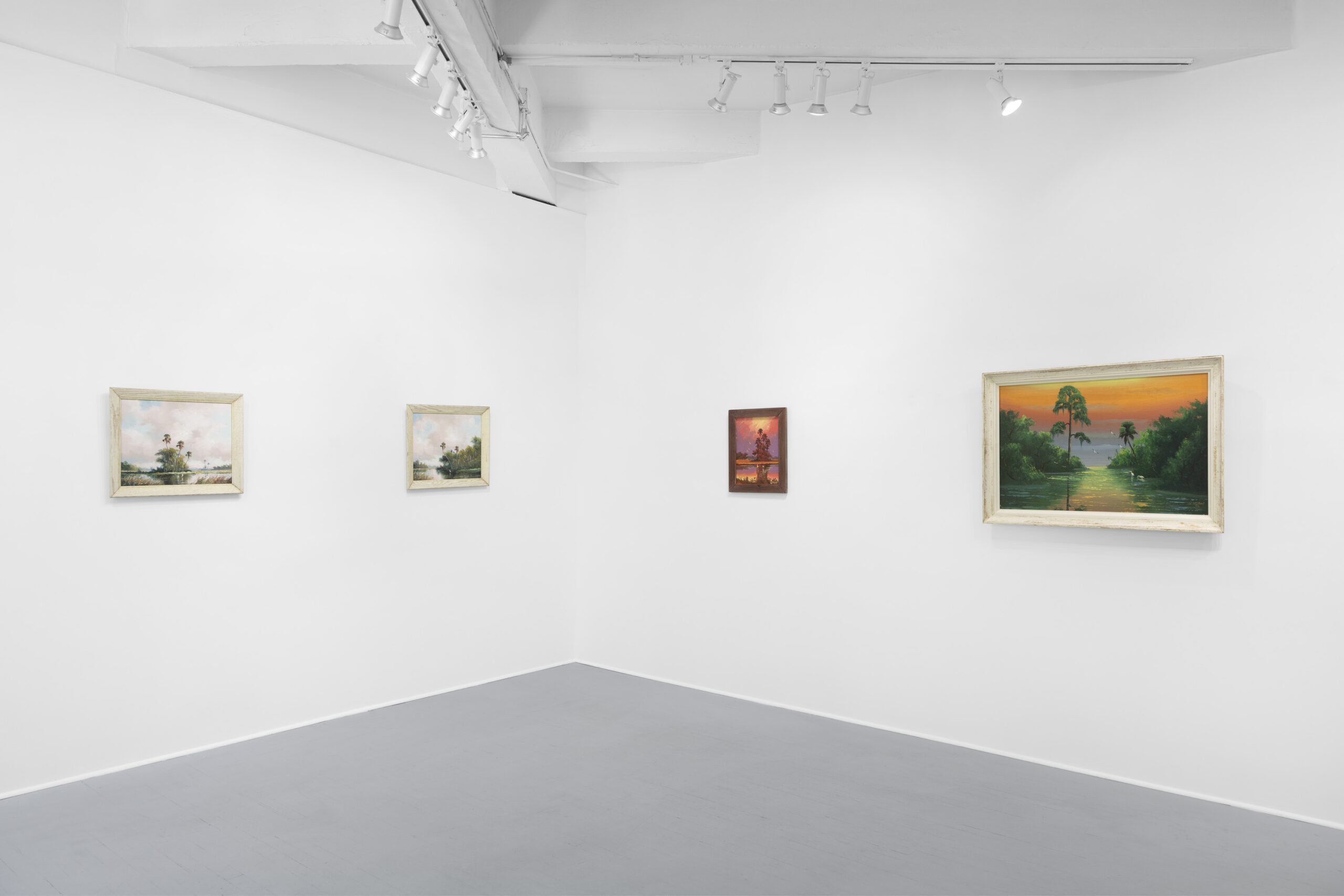 Through Aug. 13. Charles Moffett, 511 Canal Street, second floor, Manhattan. 212-226-2646; charlesmoffett.com.
In the 1950s, the Florida Highwaymen, a collective of self-taught Black artists, developed a loosely unified aesthetic: luscious, Fauvist landscapes of subtropical Floridian splendor — skies streaked with claret, lambent marshes that seemed to achieve phosphorescence, and poincianas so red they threatened to combust. Led by Harold Newton and Alfred Hair, preternaturally gifted entrepreneurs who identified a market for both romantic naturalism and the kitschy Deco fantasy being practiced by South Beach hotels, they juiced their paintings with saturated color — the Hudson River School turned up to 11. Newton and Hair marshaled a group of two dozen amateurs that churned out ecstatic reveries, painting on roofing boards and framing them with baseboard scraps, carting them up and down Route 1 along the Florida coast, often unloading them before the paint was dry. The humidity radiates from their surfaces.
By all accounts, the Highwaymen were less interested in color theory or the canon than in making a living. The priority was volume. The quickness of the strokes are immediate — many of the compositions shade toward abstraction, slowing down just enough to allow for a windswept palm. Estimates place their output somewhere between 50,000 and 200,000 paintings. The 11 on view constitute a small, exhilarating taste of an inadequately recognized segment of American folk art.
This kind of painting used to be dismissed as "motel art," but the legacy of the Highwaymen is not technical facility. It's self-determination. Barred from gallery representation in the Jim Crow South, they willed their own market, carving out space in a world where they were otherwise unwelcome — art as a means of survival.
MAX LAKIN