Hammer Projects: Jamilah Sabur
December 4th, 2018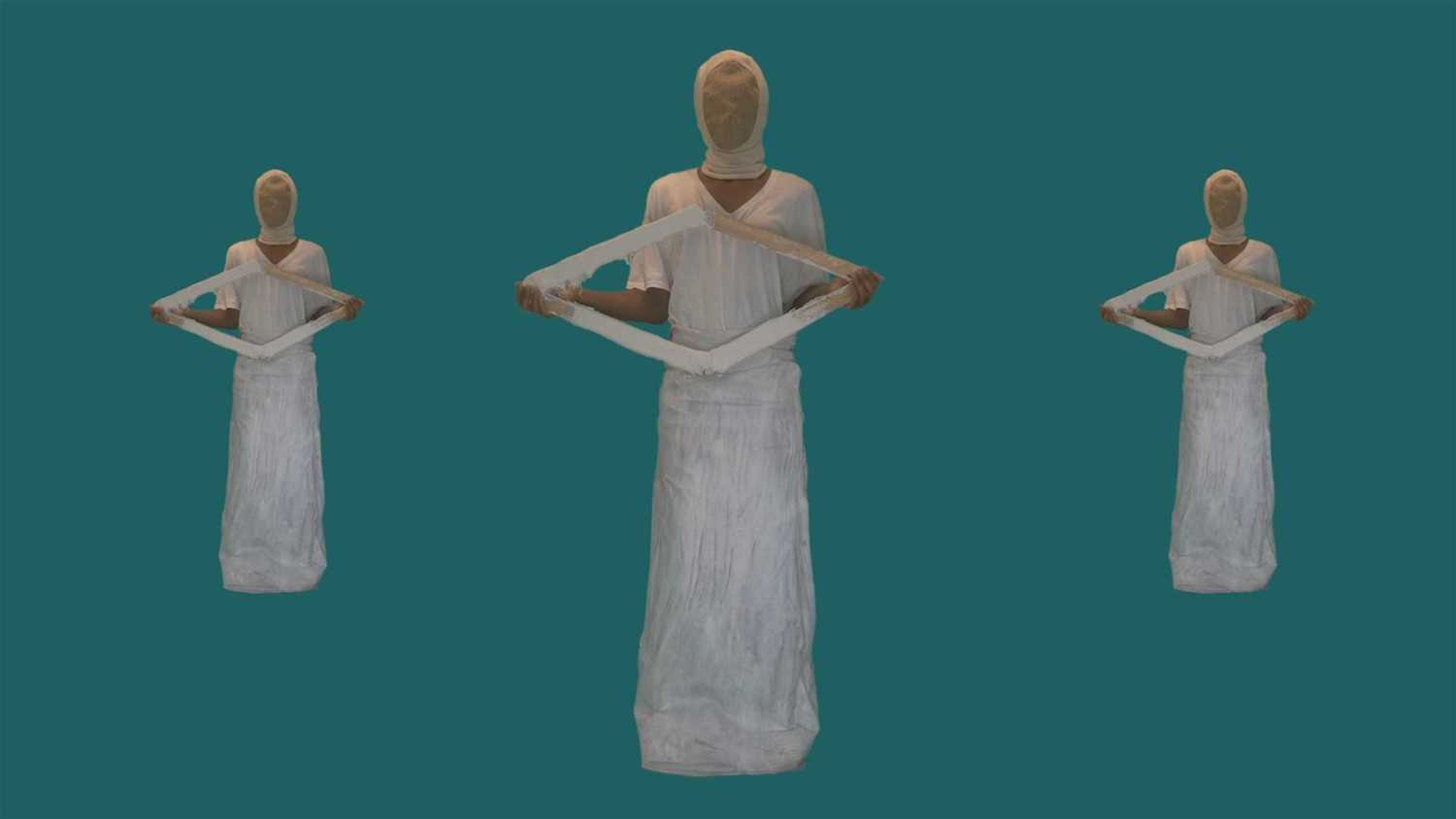 Hammer Projects: Jamilah Sabur
JAN 19, 2019-MAY 5, 2019
Jamilah Sabur's Un chemin escarpé / A steep path is an immersive, five-channel video installation by the Miami-based artist.
Jamilah Sabur is a multidisciplinary artist whose work incorporates performance, video, and installation. Un chemin escarpé / A steep path (2018) is a five-channel video installation featuring her inner world, from a cricket field in the Blue Mountains of Jamaica to underwater geological features of the Caribbean sea and the Atlantic Ocean. The video bridges ritualistic practice with digital technology, evoking questions related to navigation between the material world and the transcendental plane. The piece is inspired by geophysical data taken aboard the retired research vessel Vema and the geological term escarpment, referring to a steep slope formed from erosion. In one image we encounter a figure carrying a rhombus, a recurring form in Sabur's practice that references the architecture of her mother's childhood home in Jamaica. Sabur also deconstructs the phenomenon known as the Rossby whistle—a frequency emitted from the Caribbean Sea every 120 days that can only be detected from space—using it as inspiration for a sequence of movements she performs in the video and it is featuring it in the score.
Hammer Projects: Jamilah Sabur is organized by Erin Christovale, assistant curator.
Full Article Available: Hammer Projects
Image: Jamilah Sabur, Un chemin escarpé / A steep path, 2018