Katie Stout Redefining Ugly
March 6th, 2017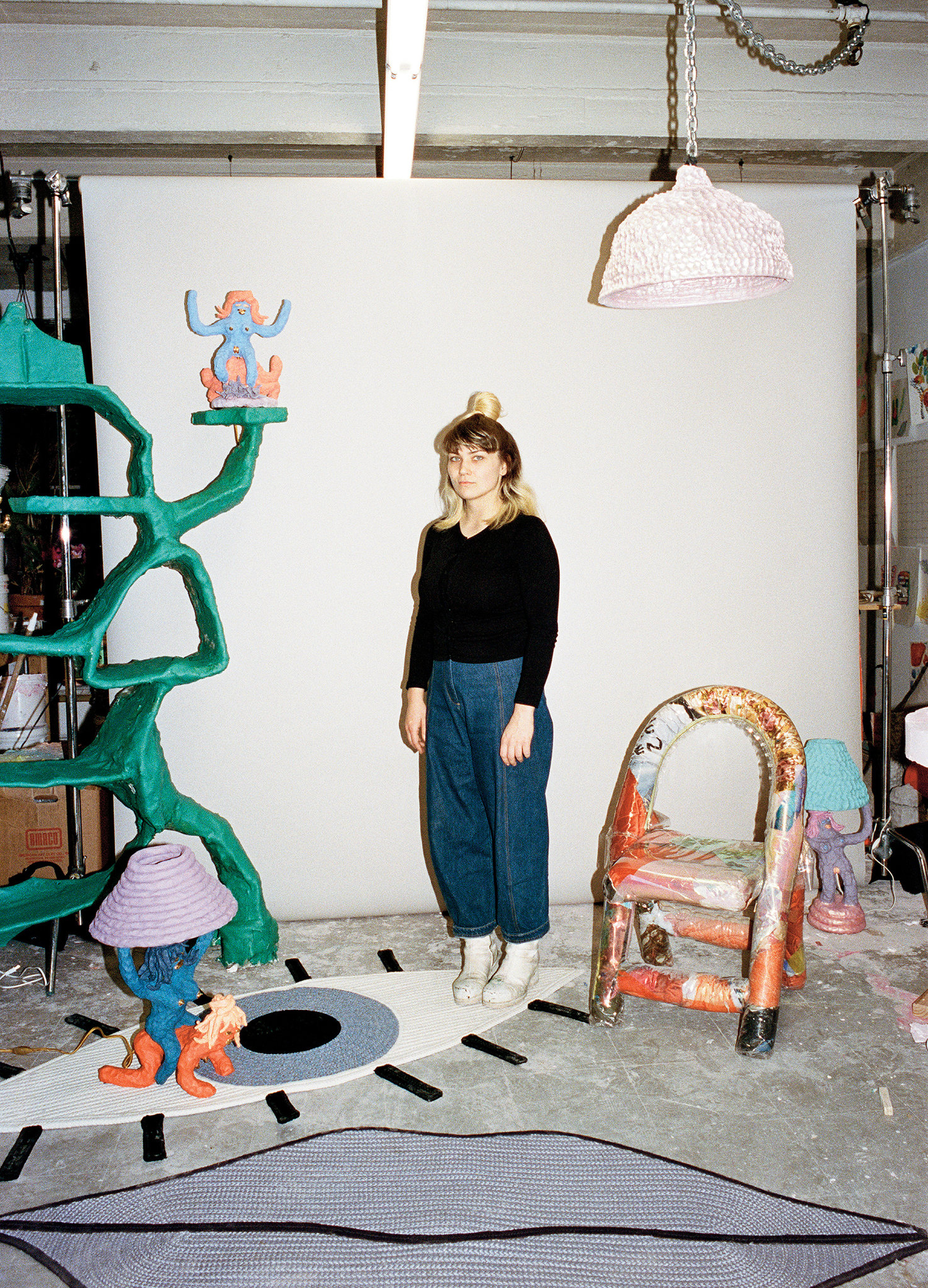 The 28-year-old artist and designer Katie Stout, based in Brooklyn's Bedford-Stuyvesant, has dubbed her oeuvre "naïve pop," which is apt, considering the inspirations for her chipper, animated furnishings: Dolly Parton, Raymour & Flanigan, Charlotte Perriand, bagels. With rugs that look like giant floppy hats thrown on the floor, intentionally droopy knit chairs and her Girl lamps, which evoke the female form in a way she terms "lumpy and imperfect," her goal is to make subversive objects that are "feel-good" but "have self-awareness." Many aren't entirely functional, like the knit chairs, which are too soft to sit on.
Stout, whose work was part of the Norwegian artist Bjarne Melgaard's installation at the 2014 Whitney Biennial, believes that design, of late, takes itself too seriously — a trend she consciously seeks to undermine, using trash and found objects, as well as common materials including paper pulp, resin and fibers. The idea is to create a "haphazardly utopian" vision. Her yen for unpretentious chaos, she says, was sparked by reading about the Dada movement following World War I, when senselessness made perfect sense.
Read the full article in T Magazine HERE.