Martine Barrat's Latest Exhibition Featured in L'Œil De La Photographie
September 29th, 2020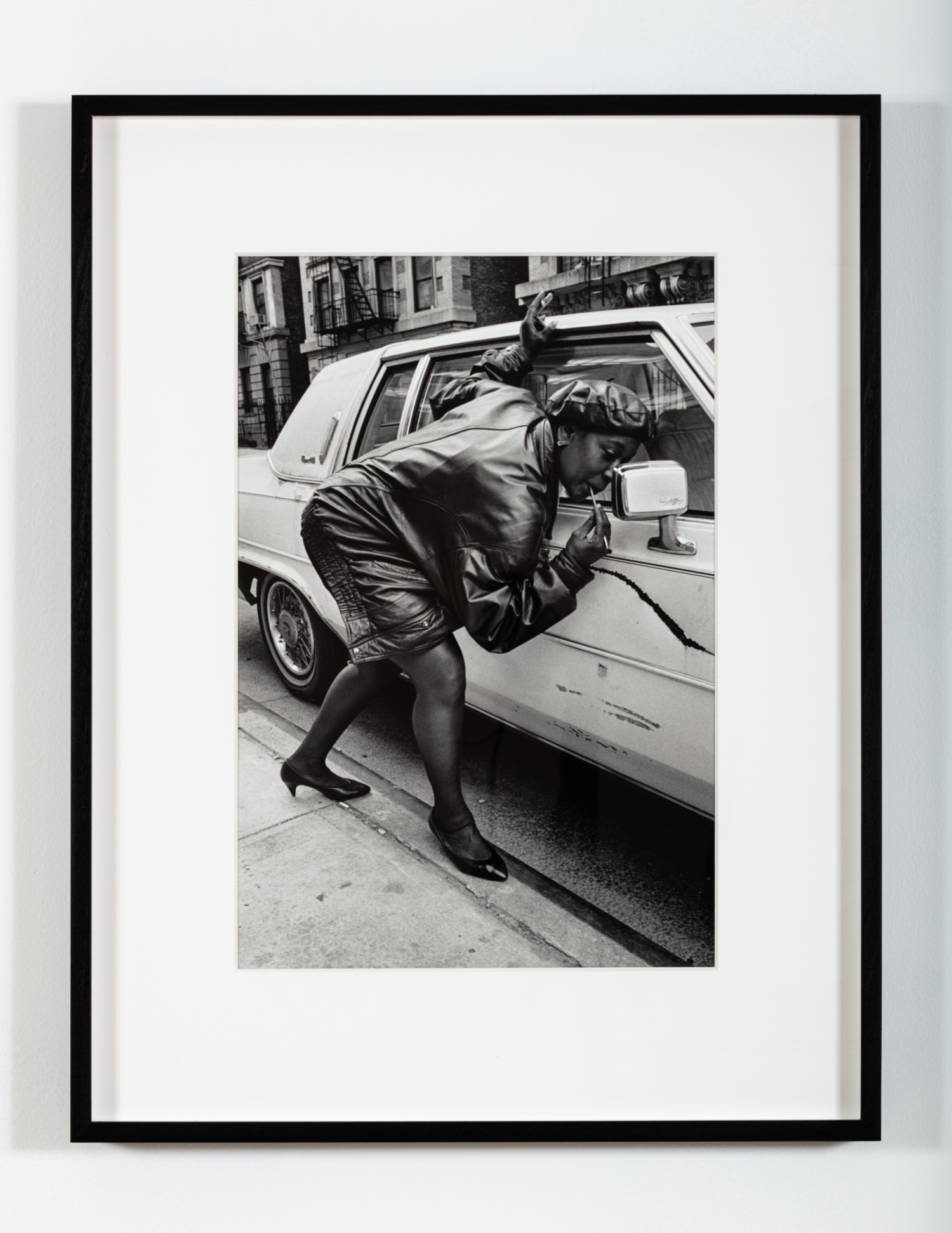 Nina Johnson presents Martine Barrat, an exhibition of twenty iconic photographs by the French, New York based artist opening on September 10, 2020 and on view through November 14th, 2020.
Barrat nurtured and was nurtured by the people she photographed. "The Leica is the extension of my heart," says Barrat. We feel this heart split open in every furrowed brow, tensed knuckle and smiling eye that is made evident to us across the printed image.
The images included in this exhibition represent decades of observing and interacting with her friends, chosen family, and broader community. The works included epitomize the time period in which they were made. In one joyous image, a group of men and boys hang out on a city sidewalk, their gestures signifying both familial comfort and confident swagger. In another tender portrait, we see a close up of a man's face as he dances with a woman. The woman is singer Florence Smith, whose husband died suddenly while accompanying her on the piano as she was singing a love song. Two weeks later, she danced with her late husband's best friend and bandmate, Tom Jenkins, pictured here.
Barrat's circle of influence has also included figures as wide ranging as Willi Smith, Yves Saint Lau- rent, Nicola L., Robert DeNiro, Martin Scorsese, and Gordon Parks, amongst countless other lumi- naries of twentieth century culture. Parks described his experience knowing Barrat and her work:
"She seems to be a permanent fixture within the walls of the ever-changing world of Harlem and the South Bronx. Her undying dedication to its people, their moods, and the way of life is difficult to comprehend. Without doubt she travels a hard road every day of her experience, embracing people who the world seems to have forgotten. And daily the most forlorn of them come to seek her warmth and cherish her friendship. Barrat's photography approach is never patronizing. Her camera's eye is constantly observing, but it is never outright intrusive. Joy and sorrow and are captured with the same sense of honesty. It is that sort of respect that brings her even closer to her subjects."
The honesty described by Parks epitomizes Barrat's lifelong dedication to the medium and her communities. Further, the respect Barrat had for her subjects resonates now, more than ever, during a period of global social upheaval. Revisiting these works today reminds us that generosity and compassion are vitally important for individuals and society.
Click here to read the article in L'Oeil De La Photographie's page