Nasim Hantehzadeh's "Orgasmic" Featured in Cultured Magazine
February 5th, 2021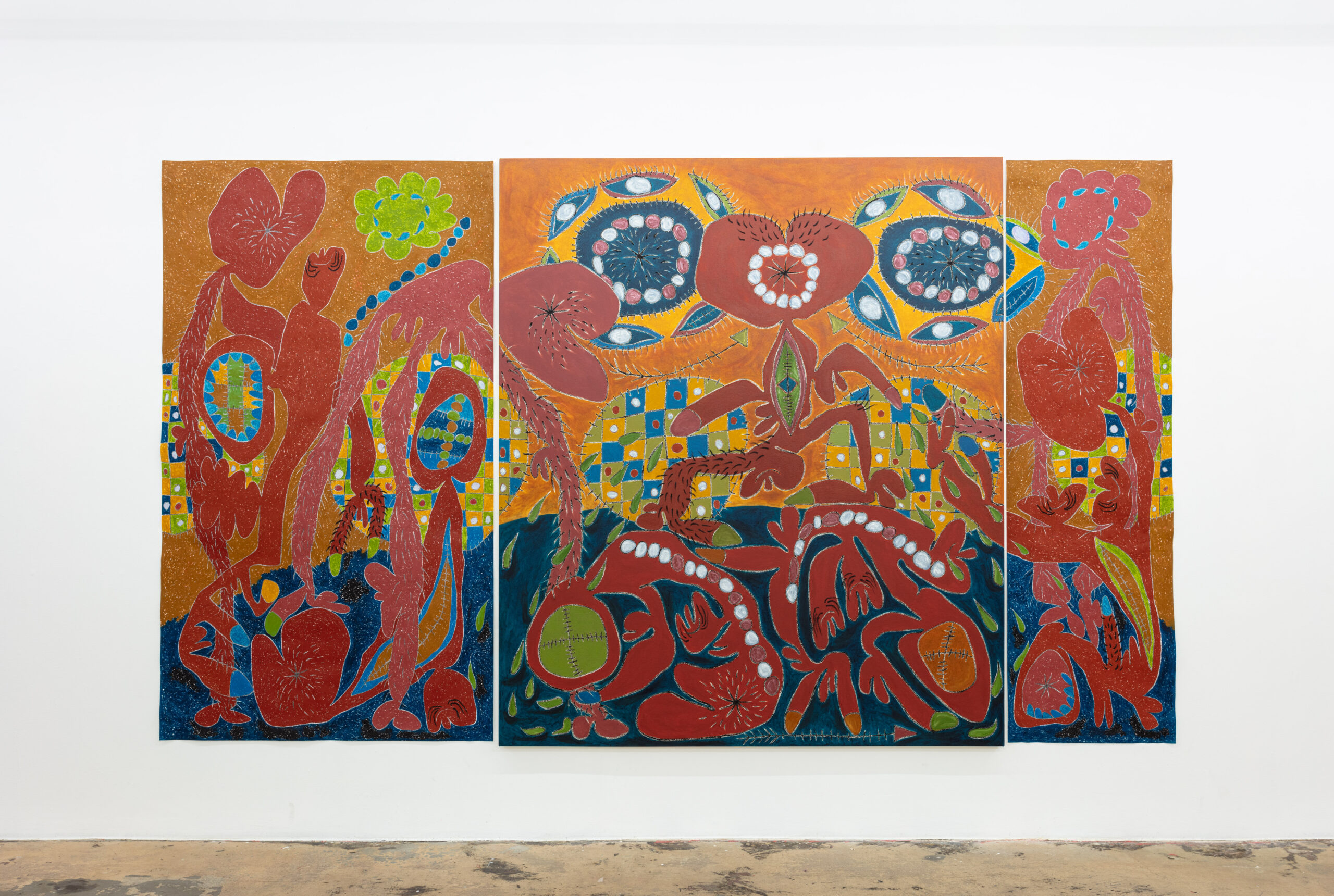 FIVE SHOWS TO SEE IN MIAMI RIGHT NOW
With your timed tickets and masks in tow, explore Miami's current offering of exhibitions, from independent galleries to the city's major museums.
By FOLASADE OLOGUNDUDU
Nasim Hantehzadeh at Nina Johnson
Nasim Hantehzadeh's latest work, in an exhibition at Nina Johnson gallery appropriately titled "Orgasmic," explores themes of sexuality, hedged between abstraction and figuration. The Iranian-born, Los Angeles–based artist uses a mix of oil, pastel and graphite on paper and canvas to depict sexual organs and orifices of the natural and otherworldly, with titles, such as Watching Their Orgasm (2020) and Felt Like Soft Bedsheets, We Were Holding Hands… (2020). Exploring notions of the in-between, Hantehzadeh seeks to challenge ideas of sexuality, taboo and gender hierarchies. Her palette is tranquil, with pops of bright color; hues of golden brown, yellow, and orange and expansive swathes of green, blue and red embolden shapes with lively flair. The most obtrusive pieces you'll see are erect plaster penises protruding from wigs of long dark brown hair, furthering the conversation on gender identity and sexuality.