Nicolas Lobo at State of the Art 2020
August 1st, 2020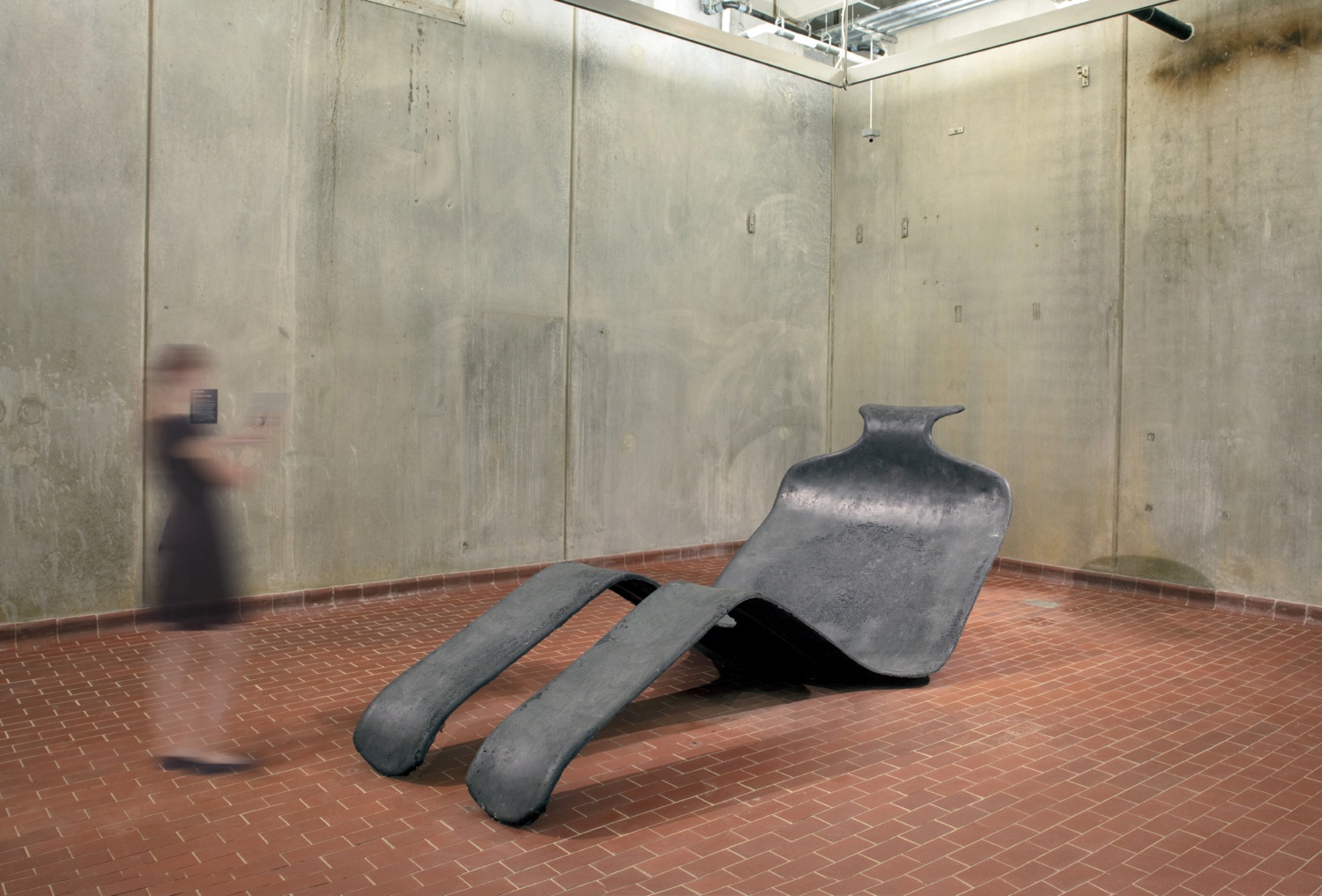 By Allison Glenn
Five themes drive Nicolas Lobo's interdisciplinary prac­tice: the tension between labor and leisure, the individual and collective body, the compression and reconstruction of space, a philosophical relationship to materials, and the seen and unseen. These themes act as a compass, allow­ing Lobo to address subjects such as swimming pools and healing centers. At the core of his conceptual pursuits is a keen understanding of form and an interest in public space.
A salient example is Brutal Workout (2017), an interactive outdoor sculpture Lobo created for the Miami-Dade Art in Public Places program. The artist designed the mobile exercise station to reflect the Brutalist archi­tecture and "utilitarian aesthetic of the Miami Metrorail transit system," including curved lines that reference bike racks and handrails found at the station. The interactive metal cube was placed at various mass transit stations. At each location, viewers were invited to climb, swing, and pull themselves up onto the cube. Silhouette of a Friend is the result of an investigation into Olivier Mourgue's design for his Bouloum chaise lounge (1968), a sleek mid-century modern chaise contoured to mirror the human form. After seeing many examples of this chair at Northwest Arkansas Regional Airport, Lobo began to wonder just which body or type of body this chair was designed for.
To answer this question, he reverse engineered the chair's form-enlarging the seat beyond human scale. For Lobo, this change in scale shifts the perception of this object from a chaise to a figurative sculpture. With Silhouette of a Friend, Lobo has created a sculpture that does not quite fit any body-raising questions about acces­ sibility and design.