Nicolas Lobo Featured in The Guardian
April 17th, 2015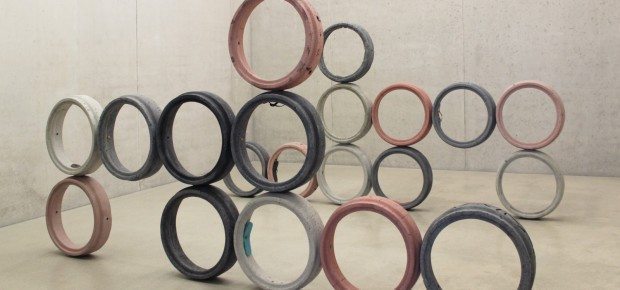 As the weather turns towards swim and tan season, a new exhibition is opening up in Miami to highlight a centerpiece of the summertime experience: the swimming pool.
Miami-based artist Nicolas Lobo's The Leisure Pit opens in Miami this week and is an attempt to force the audience to think more deeply about a mundane object.
Lobo is an artist with a habit of taking strange materials, obsessing over them, then using them to build gallery quality work. Past installations include the use of napalm, Play-Doh, and off-brand energy drinks billed as having aphrodisiac properties. This time around, the material is a swimming pool – its chemicals, water and associated paraphernalia like flip-flops.