Nina Johnson-Milewski Talks Rogue Monkeys, The Miami Rail, And Her 10 P.M. Bedtime (MY MIAMI)
September 20th, 2013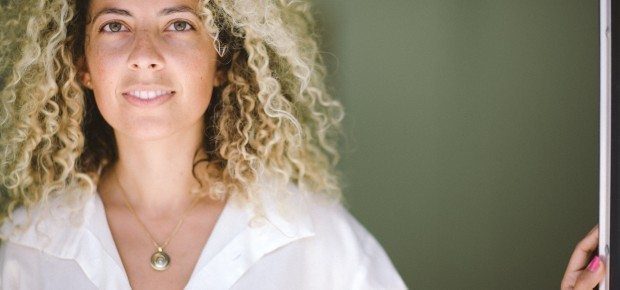 Nina Johnson-Milewski lives the Miami art fairytale.
As the owner and director of Gallery Diet — a Wynwood gallery ranked amongst the top galleries in North America — she is regarded as one of Miami's most influential creatives.
She's also married to Dan Milewski, an artist who owns Lester's, a cafe and wine bar located just a few blocks down from her gallery.
The art power couple's striking nuptials at 1111 Lincoln Road, a Herzog and de Meuron-designed parking garage, were featured in The New York Times. The Times also featured the renovation of their charming Shorecrest bungalow that could double as an art gallery on its own.
Johnson-Milewski's latest creative endeavor is the The Miami Rail, an independent editorial expansion of The Brooklyn Rail, a New York City literary journal dedicated to intellectual and critical coverage of local art and culture.
As the The Miami Rail celebrates its first year, HuffPost Miami spoke with Johnson-Milewski about prowling monkeys, Miami's best gyros, and what she has in store for this year's Art Basel Miami Beach.