Patrick Dean Hubbell at El Espacio 23
November 2nd, 2023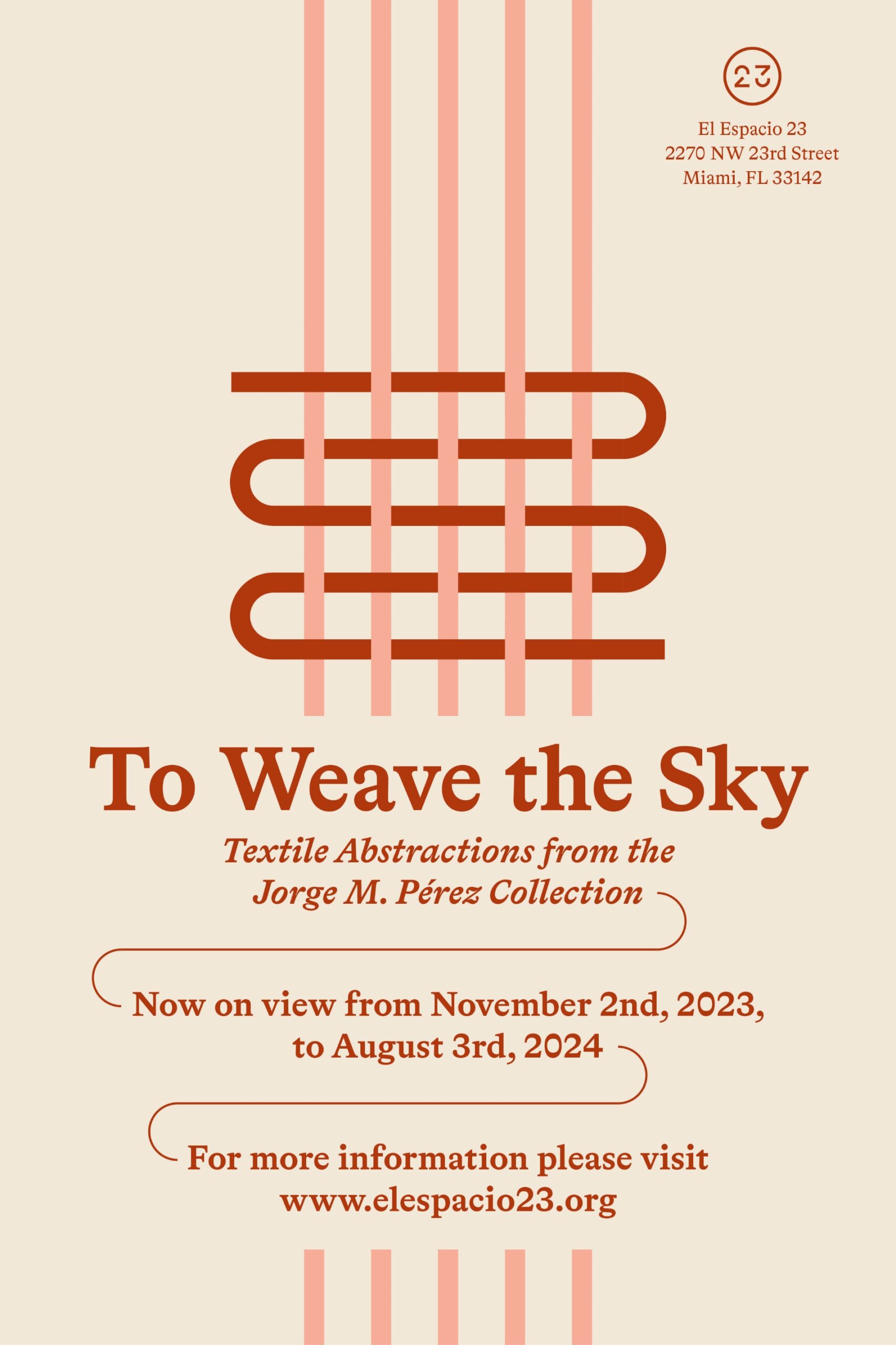 On behalf of Jorge M. Pérez and the
El
Espacio
23 family, we are delighted to invite you to visit our newest exhibition, 
To Weave the Sky: Textile Abstractions from the Jorge M. Pérez Collection
, curated by Tobias Ostrander, Estrellita B. Brodsky Curator at Large, Latin American Art at Tate.
On view from November 2, 2023, to August 3, 2024, the show celebrates numerous textile-based works from the Pérez collection – many of which have never been publicly exhibited before – and engages these acquisitions as focal points from which to structure creative dialogues with artworks presented in other mediums. 
Featuring works from over 100 intergenerational artists from around the world, To Weave the Sky is inspired by weaving's traditional ties to abstraction and geometry, landscape and the organic, tactility and intimacy, and indigenous cosmologies and ritual.
To supplement the exhibit, EE23 will publish an accompanying catalogue titled To Weave the Sky: Textile Abstractions from the Jorge M. Pérez Collection. The fully illustrated book features an essay by Tobias Ostrander and newly commissioned interviews with artists Polly Apfelbaum, Carolina Caycedo, Yanira Collado, Patrick Dean Hubbell and Nnenna Okore. In addition, EE23 will also continue its ongoing residency program, welcoming two new artists during the month of November  – Patrick Dean Hubbell and Maria A. Guzmán Capron.
Visitors can enjoy the show free of charge. Hours of operation are Thursday to Saturday, 10am to 5pm. To reserve a time, and for more information about guided tours, please visit 
http://www.elespacio23.org
 or email 
info@elespacio23.org
. Walk-ins are also welcome.