Studio Barnes tapped for the 2021 Chicago Architecture Biennial
April 28th, 2021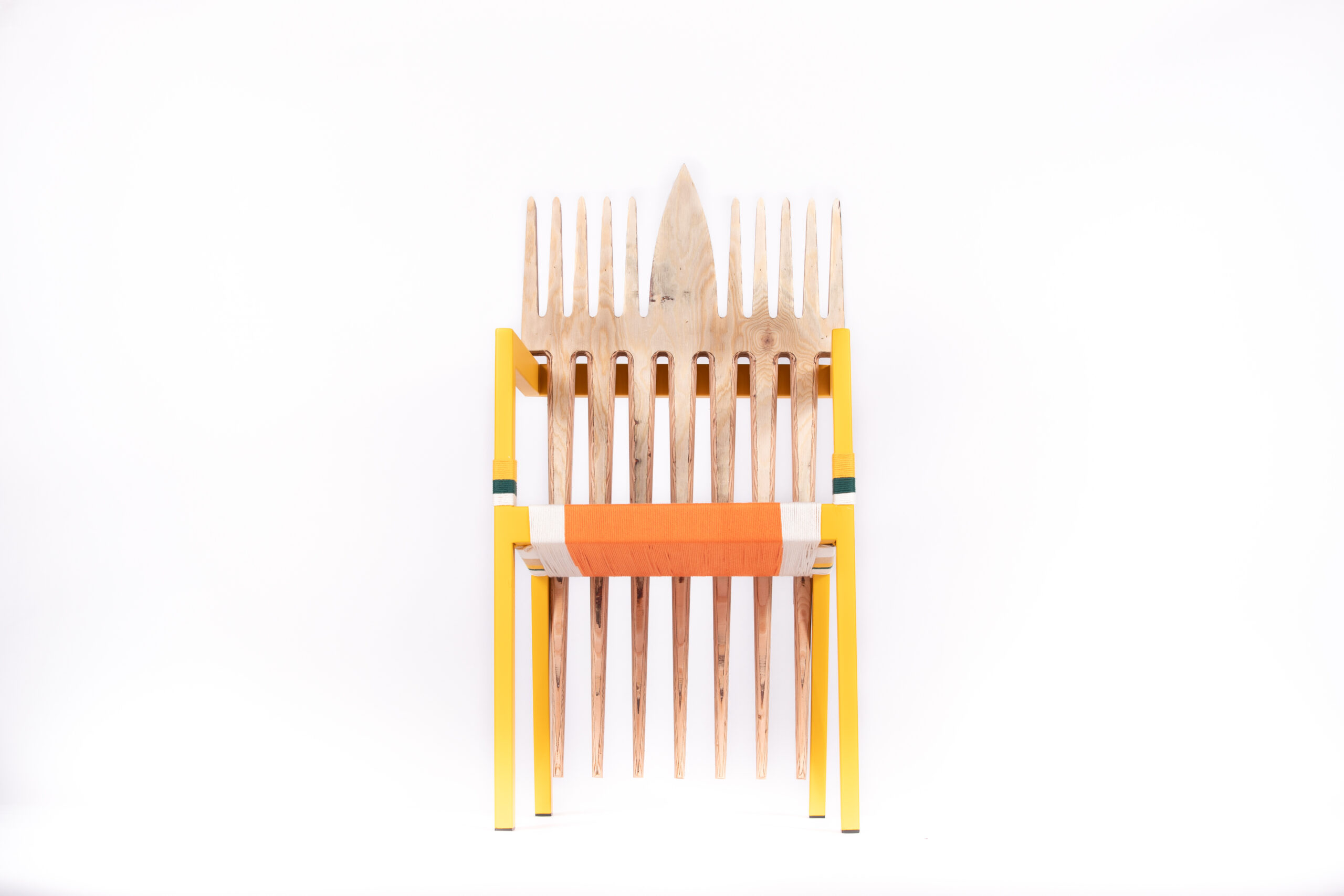 By Matt Hickman
Earlier this morning, Jack Guthman, chairman of the Chicago Architecture Biennial (CAB), Chicago Mayor Lori Lightfoot, and the Biennial's 2021 artistic director, David Brown, appeared via virtual presentation to reveal the initial list of 29 contributors participating in the upcoming exhibition, which will open in targeted neighborhoods across the Windy City (and on digital platforms) September 17.
Selected by Brown, a designer, researcher, and educator based at the School of Architecture at the University of Illinois Chicago, the contributors are a truly globe-spanning bunch and include design practices, initiatives, and nonprofit organizations hailing from cities including Tokyo, Dublin, Beijing, and Cape Town, along with a robust number of hometown participants. All of the participants will come together to embark on a number of citywide projects—installations, activations, exhibits, programs, and more—that respond to the theme established by Brown for CAB's fourth edition, The Available City.
"The Available City is an urban design framework that focuses on the potential of Chicago's 10,000-plus city-owned vacant lots as collective spaces," explained Brown, during this morning's announcement. "It's an improvisational approach that reveals a way in which small things in aggregate can build into a network or system that can have an exponential impact. It's community-first rather than system-first, and it's working through the small to the large-scale."
He added: "The Biennial will demonstrate the idea of the Available City by creating collective spaces in neighborhoods that we can experience and respond to by providing ways in which other ideas for collective spaces can be developed over time. By design, the development of ideas to make city-owned lots into collective spaces engages residents and organizations in those neighborhoods, as well as architects and designers. The Available City foregrounds how underserved communities have ideas for their neighborhoods that can contribute to the larger character and design of the city along with the roles and impact designers can have in working with neighborhoods and communities to introduce new collective spaces."
As for the contributors, Brown noted that they all possess unique "expertise that can directly address the Available City framework or have an expertise with process and materials that matches the interest and needs of a community group on the South or West Side."
Also on-hand alongside Brown, Guthman, and Lightfoot during this morning's contributor announcement was Germane Barnes, a native of Chicago's West Side who serves as director of Miami-based practice Studio Barnes and assistant professor of Architecture at the University of Miami. (Barnes was also recently announced as a winner of the 2021–2022 Rome Prize, awarded by the American Academy in Rome.)
For the Available City, Studio Barnes will collaborate with the University of Colorado's Shawhin Roudbari and Chicago-based nonprofit MAS Context to explore ideas for Under the Grid, a 15 block greenway proposed for beneath the Chicago Transit Authority's Pink Line that will link four stations in Lawndale while transforming a chain of disused lots tucked under the elevated train tracks. Working in partnership with Open Architecture Chicago, the team's work will unfold through "community engagement and issue-focused events and installations" per a CAB press release.
"Similar to the previous work that I've created around cultural identity and rituals, we aim to celebrate self-determination and community collaboration with this project," said Barnes. "The Biennial and The Available City is an incredible platform to tell stories that connect local efforts to global architecture discourse."
While the status of pretty much everything remained somewhat hazy late last year as coronavirus cases surged across the Midwest, CAB organizers confirmed in October that the show would indeed go on and have remained committed to producing a neighborhood-focused hybrid biennial comprised of in-person and virtual events come this September. In February, CAB announced the first 2021 commission in the form of the Soil Lab project, which was the winner of an open call by major Biennial partner, the Danish Arts Foundation.
"That we are here announcing an exhibition to be held in 2021 speaks to the civic leadership and vision of the Biennial board," said Guthman. "After substantial consideration—at a moment when many cultural programs were being cancelled or postponed—the board chose to mount a 2021 edition as previously scheduled, yet again, giving credence to Chicago's longtime motto, I Will."
"Although the visitor experience will differ from that of past shows, the biennial will again become a be a forum for ideas. It will maintain its place at the center of the national and international discourse on architecture design," Guthman added.