Terry Allen hits a late-career peak with 'Just Like Moby Dick'
January 14th, 2020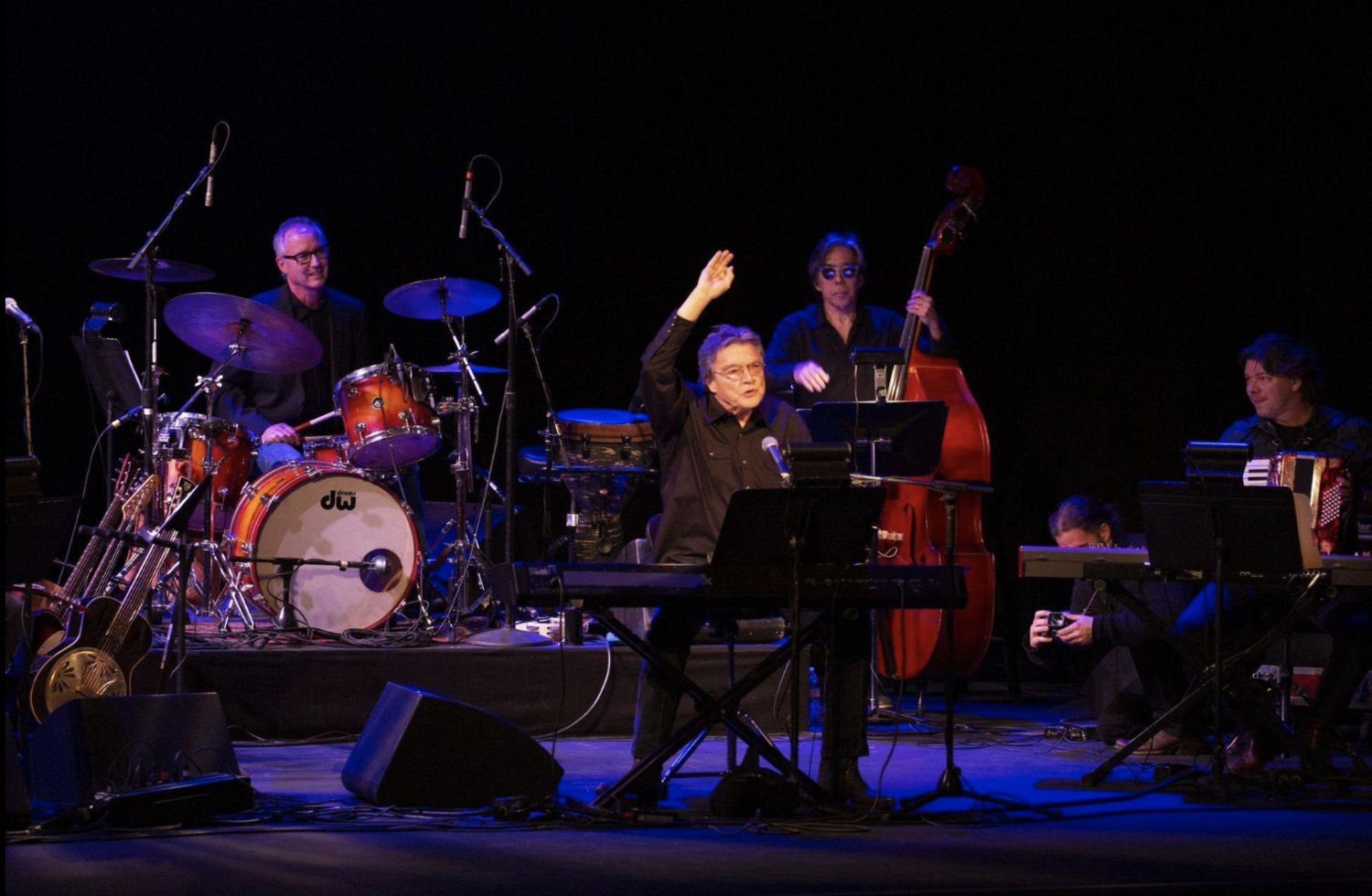 It's almost not fair, this band Terry Allen has assembled for what's become a new January tradition in Austin. When the Lubbock-raised, Santa Fe-based artist and songwriter takes the stage Saturday at the Paramount Theatre for the fourth straight year, he'll be flanked by Charlie Sexton and Lloyd Maines, two instrumentalists and producers almost any musician would jump at the chance to work with (including Bob Dylan, who's had Sexton in his band for the better part of two decades now).
Alongside them are a bunch of other aces. Bassist Glenn Fukunaga and drummer Davis McLarty, known for backing up the Dixie Chicks and Joe Ely, respectively, anchor the rhythm section. Fiddler Richard Bowden, who's spanned generations playing with Texas troubadours such as Butch Hancock and Ryan Bingham, plays alongside cellist Brian Standefer, a longtime standout in Alejandro Escovedo's band.
Terry's sons, Bukka and Bale Allen, add a close family touch on keyboards, accordion and percussion. Cap it all off with Shannon McNally, a Nashville-based singer who's made some of the best Americana records of the last 20 years, and this latest lineup of Allen's storied Panhandle Mystery Band might just be the best ensemble in American roots music today.
Now it's documented, too. Due next week via North Carolina label Paradise of Bachelors, "Just Like Moby Dick" is Allen's first album of new material in seven years. It's a remarkable late-career high point for an artist who, at 76, seems thrilled to be bringing new songs into the world after a recent period of reflection on his life's work.
Last summer, the L.A. Louver Gallery, which has featured many Allen exhibitions in the past, presented a show called "The Exact Moment It Happens in the West," a retrospective of drawings, sculptures, video installations and audio excerpts that surveyed the breadth and depth of Allen's work since the 1960s. Meanwhile, Paradise of Bachelors gave new life to several of Allen's albums, reissuing his landmark 1970s classics "Juarez" and "Lubbock (On Everything)" as well as an extensive "Pedal Steal + Four Corners" LP/CD set featuring long-form songs, stories and sound collages from various phases of Allen's career.
ALL THAT LOOKING-BACK is valuable for a legend who has so much of value to look back at — but it can cut against an artist's natural impulse to create new things. "I felt like I was crawling deep down into memory lane, because it was dealing with so much of things that I have done," he said. "I really wanted to do some new songs."
Enter his current cast of collaborators, which Sexton has lightheartedly dubbed "the Nuevo Panhandle Mystery Band." A 2017 Paramount concert celebrating the "Juarez" and "Lubbock" reissues turned into something more when Tim Crowley, who owns the renowned Crowley Theater in Marfa, invited Allen and his cohorts to set up shop at the theater later that year and see what might happen.