The 14 Best Things We Spied at Design Miami This Year
December 8th, 2021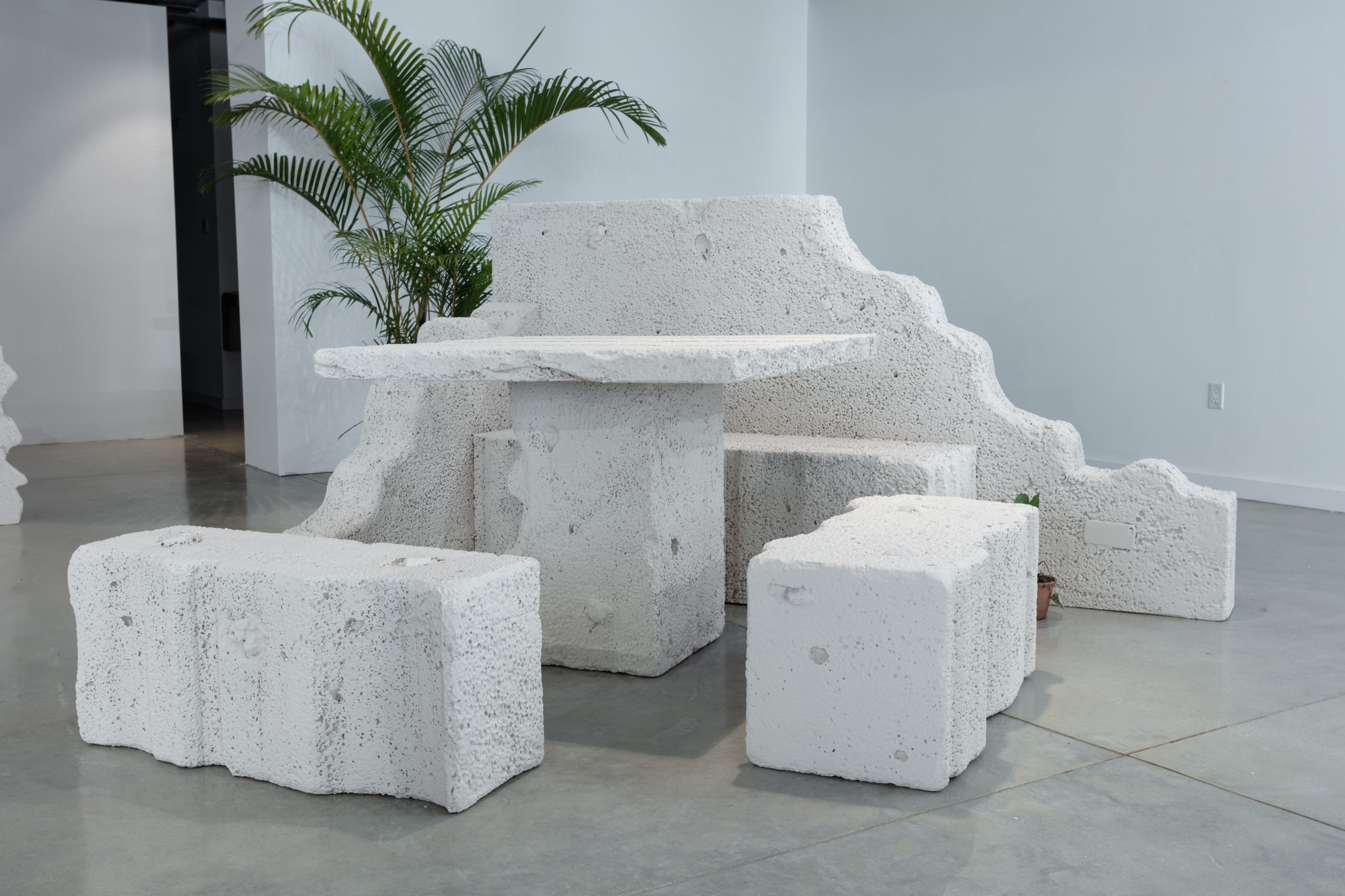 By Sean Santiago and Camille Okhio
The 17th edition of Design Miami took place last week—the first since the pandemic—and ELLE DECOR was on the scene to scout out the latest trends, talents, and inspirations. This year's fair was broken out by participating galleries, spotlight "Curio" exhibitions, and corporate partner installations from Fendi, Kohler, and Lexus, among others, all responding to the theme of Human Kind: design-led visions for "a more equitable and interconnected future." Incoming curatorial director Wava Carpenter didn't mince words when discussing the theme in a release: "As the global challenges that humanity faces have approached existential proportions, the future that designers envision increasingly demands a fundamental reorientation of what it means to be human in this world." Dealers and designers took this prompt and ran with it, challenging long-held notions of what design is for and whom it benefits. Below we've summed up some of our favorite finds, both inside the fair and out.
2
A Grotto for Mere Mortals
Grottoes, those mystical caverns that straddle the line between folly and function, are typically reserved for religious icons and divine beings. But in the Miami Design District this year, mere mortals also got a taste. In conjunction with Nina Johnson Gallery, Miami-based artist and furniture designer Emmett Moore constructed a Grotto Lounge for the public to enjoy in the city's design district. The structures that make up the grotto are constructed from expanded polystyrene (high-density spray foam) and intentionally mimic coral boulders—lumpy, porous, and somewhat soft. To further enmesh reality with fiction, Moore embedded individual walls and benches with "contemporary fossils"—sunglasses, cell phones, lighters, and keys—reminding the visitor to be present in the mundane everyday, regardless of the whimsy that surrounds them. —C.O.
14
A Strong Showing from an Erstwhile Interiors Mag Editor
Tucked into a corner of Little Haiti is the gallery of Miami's foremost art purveyor Nina Johnson. Now on view are three concurrent shows, one of which is a collection of materially challenging works by Joseph Holtzman. For years Holtzman was known solely for work on his niche interiors magazine NEST, which, though it went defunct in 2004, remains a cult favorite. In recent years he has shifted entirely to fine art, though still with intentionally decorative undertones, notably sculptural works incorporating found decorative elements like a wallpaper printing roller, 1930s embroidery, and milk glass tableware. Holtzman's show served as a bridge between the world of interiors, furniture design, and art—the glue that held the whole week together. —C.O.
Click here to read the full article