The 9 Best Booths at Independent Brussels
April 20th, 2017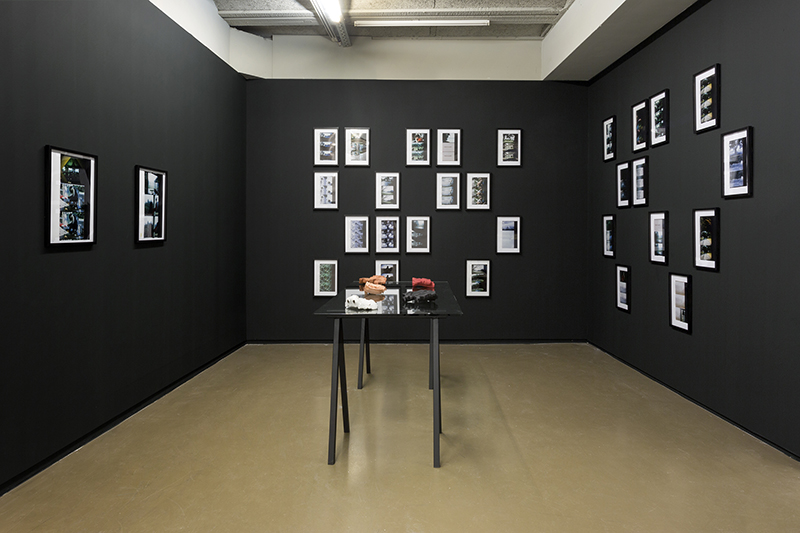 For the second year, Independent Brussels spreads across six floors of Brussels's historic Vanderborght building this week, dotting the former 1930s department store's modernist walls with tightly curated exhibitions. And like its New York counterpart, which this March hosted a second run at its glossy new Tribeca home, Spring Studios, this year, Independent Brussels truly spreads its wings.
Thanks to Independent's year-round presence in Europe's capital via the exhibition space it opened in 2016, Independent Régence, it has now cultivated a loyal following in the city. This, in addition to the fact that the fair's inaugural edition last year took place shortly after the tragic March 22nd terror attacks at Brussels's airport, led to a marked increase in attendance on opening day.
"Last year there were a lot of new elements; a new city, a new fair, we had the attacks four weeks before we opened," said executive director Laura Mitterrand during the VIP preview. "It was really a fantastic edition," she added, "but it was also a difficult time for everyone. This year feels very different."
Over 70 galleries and nonprofits, from 32 cities, participate in Independent Brussels's 2017 edition. Among them are returning blue-chip galleries, like Barbara Gladstone and David Zwirner, whose Marcel Dzama-curated stand arguably steals the show. Notable newcomers include Sprüth Magers, Capitain Petzel, and Mendes Wood DM, which opened a Brussels outpost in the city earlier this week, adding to locations in São Paulo and New York.
"Galleries are getting more and more excited about what they can do here, and making statements that they wouldn't be making at other fairs or in other cities," said Mitterrand. "It's bringing [the fair] to a new level."
Nine of those participating have transformed their booths into full-scale exhibitions, taking the fair to a new level indeed.
SECOND FLOOR, BOOTH 5
With works by Jonas Mekas, Nicolas Lobo
This two-person booth by Nina Johnson looks at the way we remember places. At its center, sculptures by Nicolas Lobo, on offer for €2,800 apiece, loosely take the form of goggles. While they recall the iconic, pre-digital Viewmaster toy, they're in fact based on 3D scans of a cave interior in northern Florida and preserve a memory of that place.
The surrounding walls are filled with previously unseen film strips by Jonas Mekas, clips from a series he shot at American psychologist and psychedelic therapy advocate Timothy Leary's house in Millbrook, Connecticut, in 1965, for his seminal diary-filmwork Walden (1969). The works are on offer as a series of 28 for €56,000, with other individual works available for €4,600 apiece.
"It's a nostalgic view of the countryside," said Johnson, "a dreamlike version of what may or may not have been the reality of the place." To create the work, Mekas mines his old film for images, "thinking of film as an object," she said. The presentation precedes the 94-year-old photographer's showing next month at Adam Szymczyk's documenta 14 in Kassel, Germany.
To read the full article on Artsy, CLICK HERE.