The Very Best Booths at Art Basel Miami
December 5th, 2022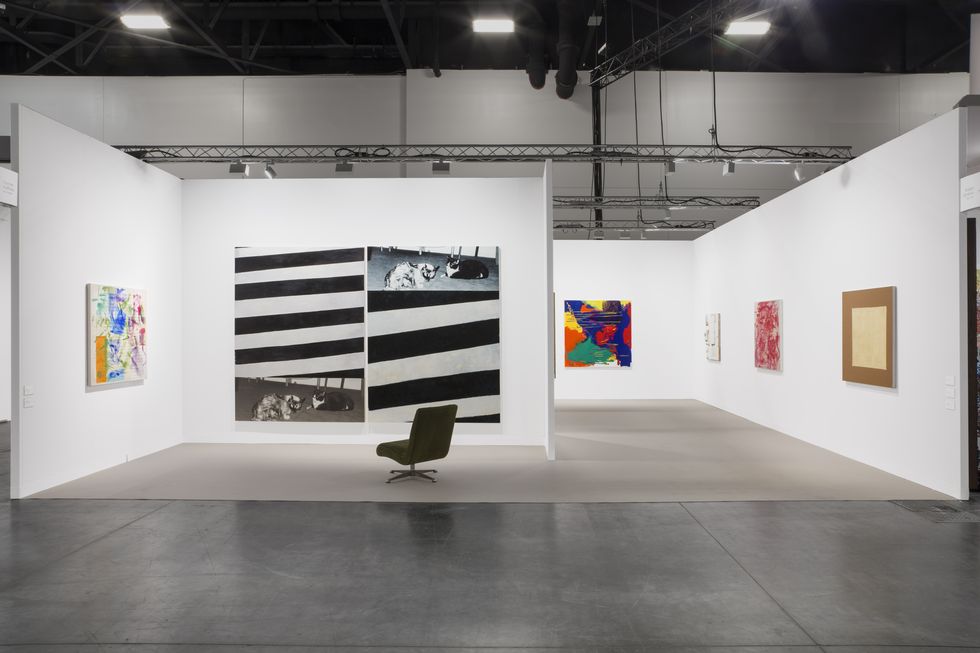 Our fave booths and artists we spotted at the mammoth fair last week.
With hundreds of exhibitors, Art Basel's Miami Beach presented a lot of ground (and a lot of ground-breaking work) to cover. Here, you will find our favorite booths and favorite artists on view, from painter and sculptor Theresa Chromati to photographer Elliott Jerome Brown Jr. (who has shot for ELLE DECOR!). Push these up to the top of your to-do list and you just might make it through your visit without collapsing from art-happy exhaustion.
Bridget Donahue and Hannah Hoffmann
New York gallery Bridget Donahue collaborated with L.A. gallerist Hannah Hoffman on a booth of works by impossible-to-define artist, and former professor at Yale School of Art, Rochelle Feinstein, whose work covers an incredibly wide span of topics from pop culture to internal ephemera to feminism and its commodification.